Media and the Royal Wedding: so many stories to tell! Edinburgh bans street advertising. Heineken agency business under review. Lachlan Murdoch now holds a more senior position than father Rupert. 
Media descends on Windsor for Royal Wedding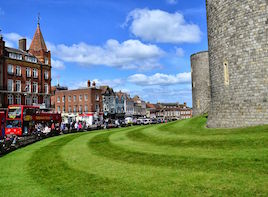 Eyes from around the world will be focused on the small town of Windsor, England this weekend, to witness the wedding of Prince Harry and Meghan Markle.
Around 79 international broadcasters, including outlets from the United States, Australia, New Zealand and Japan, will be reporting on the event, with more than 5000 UK and foreign media and support staff having registered credentials for the event. US media will have a strong presence as Markle is one of their own.
The wedding is good news for broadcasters, which can expect a massive number of viewers, as interest in the event is sky-high. There have been numerous articles previewing the wedding, including from The Sydney Morning Herald, The Sun, and The New Yorker.
To read more information about the event, published by tvnz, click here.
[Image: Wikimedia]
---
Piers Morgan lays into Meghan Markle's 'vulture' half-sister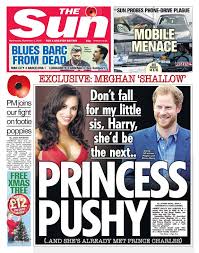 Still on the Royal Wedding, what would it be without the glare of the tabloid spotlight? The New York Times perfectly encapsulated it: "…the British tabloids have for some months been treating the family of Meghan Markle… like the stars of some sort of reality show: The Real Dysfunctional Families of America".
Leave it to one of Britain's biggest mouths, Good Morning Britain host, Piers Morgan, to eviscerate Markle's admittedly unpleasant half sister, Samantha Markle. "How do you have the gall to come on here and talk about media vultures. You've been trashing her for two years you little vulture," he said in an interview.
Check out the video on the Daily Mail website here.
---
Pakistan showcases its media opportunities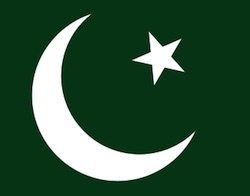 Media practitioners from 20 countries, including Turkey, China, Saudi Arabia, and Greece were hosted this week by Pakistan, at an International Media Conference.
Organised to highlight the opportunities and challenges in Pakistan's media space, as well as to bring media from different countries closer together, the event was created by the Associated Press of Pakistan.
To find out more, published by Anadolu Agency, click here.
---
Murdoch son rises above father in new Fox company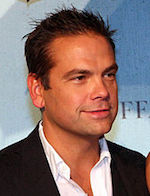 Lachlan Murdoch will hold a more senior position above his father, Rupert Murdoch, when the deal to sell Fox's assets to Walt Disney has been fully approved.
Lachlan has been named as chairman and chief executive, while Rupert will serve as co-chairman of the new entity. Despite the sale to Disney, Fox will retain control of its news, sports and business channels.
The shift in power to Lachlan signals a strong move by the Murdoch family, which Rupert has reigned over for many years.
To read more, published by The Guardian, click here.
---
Heineken reviews its media business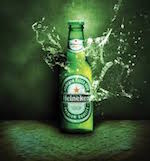 Last week was a bumper week for brands reviewing their media businesses, with the likes of GSK, BP, Revlon, Mercedes-Benz and Microsoft all looking to ensure they get maximum value from their media buying and strategies.
The big move this week saw international brewer Heineken embark on a market-by-market review of its global media buying and planning business. Publicis Groupe's Starcom Worldwide and Dentsu's Dentsu Aegis Network are seen as the main contenders for the pitch.
To read more about the review, published by AdWeek, click here.
---
Edinburgh bans all street advertising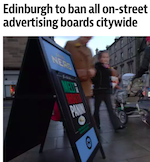 Members of the Edinburgh city council's transport and environment have agreed all on-street advertising boards will be banned, labelling it an "equalities issue". A councillor said the city's streets were "immensely crowded" and that city had to be inclusive. Edinburgh was "not a city just for the fit and able". The council promised an "army of enforcement officers" would ensure the ban is not flouted.
But business owners asked council to consider the effect on them, especially tourism, as signage was important to businesses such as walking tours or pub crawls. But blindness charity RNIB Scotland has welcomed the decision.
For the full story on the BBC, read on.
---