The era of the digital society has brought about innovative 'platformitisation' of products and services, a plethora of which can be merged into one digital (online) platform for a specific niche market.
The new Chommie.app, launching in October, is an epitome of this platformitisation. It boasts its origin as a local is lekker mobile app, developed in Cape Town as a means of students earning much-needed extra money by leveraging whatever assets they have.
CJ Dumeni, who hails from Namibia, is a recent marketing graduated from the AAA School of Advertising (AAA), in Cape Town. He emerged as one of the four founders of Chommie app, deeming it a digital "personal service marketplace". Dumeni and co's innovative minds impressed the judges, and the app emerged winner of the 2017 prestigious L'Oréal Brandstorm Competition in Paris, France.
Dumeni said Chommie offers wide-ranging services and opportunities that targets, but is not limited to, the student community. In terms of its composition, Dumeni said the Chommie app contains four categories of services:
First category is 'the Fixers', comprising students with IT, and electrical related skills.
Movers are those who can provide services such any type of a vehicle to move household goods and/or any activity that requires physical, heavy lifting and packing of particular goods.
The third category is 'Runner', which entails various types of deliveries and pickups of any type of items and goods.
The fourth and last category is 'Sitters,' involving those who can offer services to guide tourists, queuing services at retail stores, house-sitting for those in need in the surrounding communities.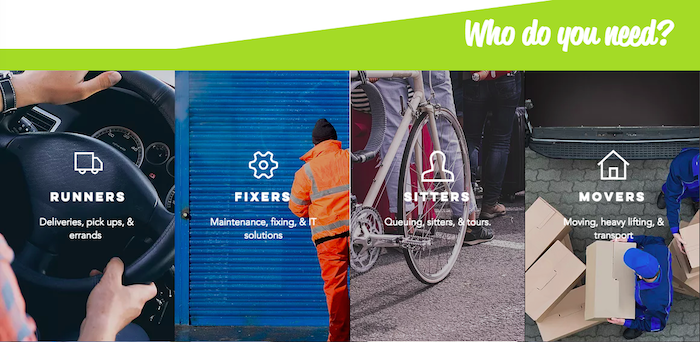 Because Chommie is a personal service app, it enables students to offer the on-demand services in return for money, using their multivariate expertise and resources to help those in need both on campus and beyond, said Dumeni.
According to Dumeni, this personal service app is platform invented to help put money back into students' pockets. Students will paid per the service they render in their respective areas, at a price they think will resonate with Chommie's values and the services they offer.
These prices for these alternative services are very low in comparison to those offered by the mainstream business providers, said Dumeni. For instance, the recipients of the Chommie service falling any under the above mentioned categories is not bound to pay a fix price, but can also mentioned on request what he/she can afford to pay for the service.
Financing can be a hindrance for most start-ups and/or emerging entrepreneurs, although in this instance the financing of the app came from all four founders. However, winning the L'Oréal competition in 2017 turned out to be a stepping stone for CJ Dumeni, along with his creative co-founders to invent the Chommie.app.
Dumeni said his innovative mind, supplemented by his academic career in marketing, and a variety of talent along has been a driving force to package and invent this app. "The talent around me puts Chommie in a good position in its digital niche market," said Dumeni.
How and when Commie will be launched?
The first launch of Chommie.app will be consists two legs. The first leg of the launch will be in October 2018, with focus on UCT and Stellenbosch University. The new mobile app is geared "to take Cape Town and Stellenbosch campus community by storm," said Dumeni.
The second leg of the launch will see Chommie expanding its service to have a section called "Chommie Lost and Found". This section of the app will give student community an opportune time to post details of the lost and found items.
Can the mobile withstand the fast pace of the 21st century innovation?
Despite the extensive competition in this market, Dumeni believes that there is still a gap and opportunities in the mobile application market. To remain relevant, he said innovation would be key to remain in this increasingly digital era. Nevertheless, they intend to revolutionise the South Africa's digital mobile space and beyond.
Challenges and plans to protect the brand
Dumeni said their challenge lies in the future sustainability of their service app, and as result, they would still need to source more funding.
Implementing the measures to safeguard "Chommies" (subscribers), both as service providers and the recipients of the services offered in the personal service app has been a challenge without sufficient financial resources, Dumeni said.
The sensitive nature of the digital space compels them to put in place measures "both for the protection and longevity of our brand, as espouse by their code of conduct", said Dumeni
"Every Chommie that will offer his/her service pertinent to our niche market will go through our intensive vetting process, a full background check that will entail finger printing police clearance and full contact details. For all tasks to be carried out by Chommies (subscribers), there will be an insurance cover of up to R100 000, in case of any damages incurred.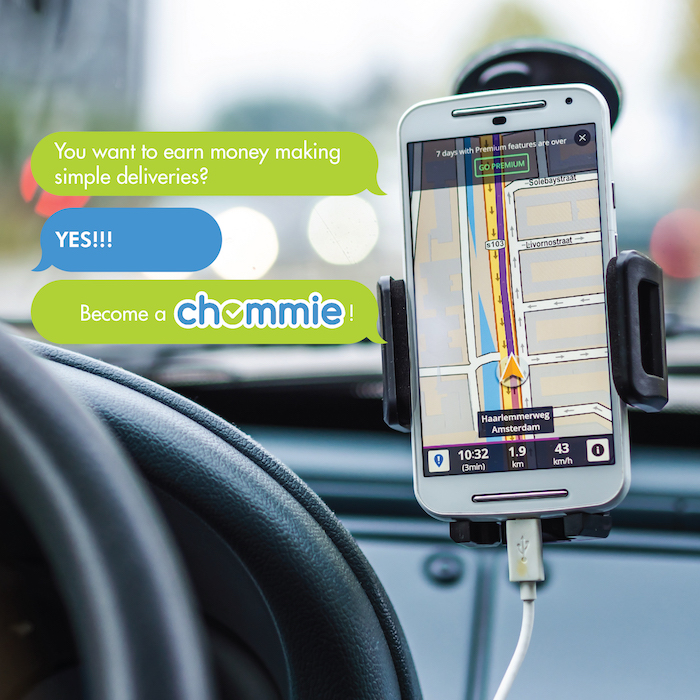 ---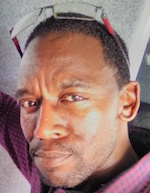 Keith Dinabantu is currently completing an MA in Journalism at Stellenbosch University. He is interested in sports, politics, digital media and marketing trends. He's been a freelance journalist for Media24 and Independent Media's community newspapers. He holds a Post Graduate Diploma in Media Management. 2016, Rhodes University. 
---