The Media Online's weekly round up of people, account and business moves in media.
This week's BIG move: Ogilvy South Africa international expansion – an opportunity to onboard new talent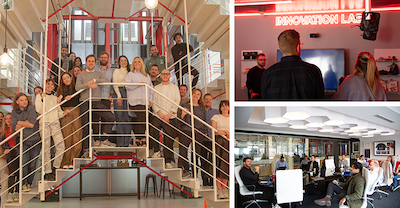 Following the successful expansion of its International Hub in 2022, Ogilvy South Africa is set to grow even further, with new clients coming on board over the next few months.
Recent visits of senior leaders from Ogilvy New York and London cemented engagements with additional clients adding to an impressive roster of international brands such as Vans, Mondelez, Unilever, Amazon, Nespresso and The Coca-Cola Company.
"Further expanding and deepening our partnership with Ogilvy South Africa is a high strategic priority for Ogilvy London, and something we are passionate about," said Victoria Day, MD of Ogilvy London. "We feel lucky to be able to work with such a talented group. Our shared values, ambitions and love for the work make for successful collaborations that are fruitful as well as fun."
Ogilvy's International Hub now provides creative, content, media, and analytics capabilities to more than 20 countries across the Ogilvy network.
Angela Madlala, Ogilvy Chief Talent Officer adds, "In addition to our growth-focused people offering, we are most excited about our ability to have added global brand exposure for our people at Ogilvy. The global-facing unit is digital-first, fast-paced and provides our talent with an added edge for their career journeys."
Anyone interested in finding out more about careers within the Hub is encouraged to apply via the career portal https://www.careers-page.com/ogilvysociallab or by contacting Talent Partner Bianca Engelbrecht: bianca.engelbrecht@ogilvy.co.za
People moves
Tribeca Public Relations welcomes new account director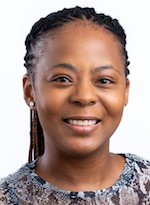 Tribeca Public Relations has welcomed Regomoditswe (Rego) Kobe to the team as an account director. She is responsible for overseeing the strategic direction and implementation of PR campaigns for clients including Eaton, the South African Institute of Professional Accountants (SAIPA), Bestmed Medical Scheme, and Saab, as well as new business across industry sectors.
Kobe works with and manages a growing team of career-driven (all-female) consultants, supporting, guiding and counselling each person to achieve measurable results on behalf of clients and further develop their skills in offering exemplary client service.
With over eight years' experience in public relations, Kobe has built a versatile career for herself working across clients including Cliff Dekker Hofmeyr, Metropolitan, and SITA.
She describes herself as a forward-thinking communications and PR professional offering strategic client liaison and brand collaboration, highlighting that she values a strong client-consultant relationship.
Iconic Collective Welcomes Two New ECDs: Albert de Andrade and Bruce Ross
Iconic Collective, a strategic and creative agency part of Point Group, has announced the appointment of Albert de Andrade and Bruce Ross as executive creative directors (ECD). With their exceptional talent and wealth of experience, De Andrade and Ross will bring new perspectives to support the drive of the company's growth ambition across Africa and the Middle East.
De Andrade believes that 'creativity is intelligence having fun.' In his role as ECD, he is responsible for providing a creative conceptual touch to all projects, guiding the creative team to deliver impactful work that makes a real difference.
Ross boasts an impressive 30 years of experience in the industry. he oversees the design insights related to in-store activation and promotional collateral for the FMCG market as ECD.
Nedbank Private Clients #1000Connections initiative empowers human and digital connections for young professionals
 Private Clients from Nedbank is harnessing the power of connections to give young professionals a boost as they embark on their careers. Dubbed #1000Connections, the initiative aims to empower clients through information-sharing sessions that double as networking opportunities with fellow attendees.
"#1000Connections is based on our purpose of using our financial expertise to do good,' said Khensani Nobanda, group executive of marketing and corporate affairs. "We believe that when you manage your money well, it will have a positive impact on your family, your life, and on society. So, these networking events are aimed at teaching people from a very young age how to manage their money better, because in the long term, it's the best thing for you."
Business moves
Hustle Media launches Breaking Ground Property Marketers
Hustle Media, an established digital marketing agency, has launched Breaking Ground Property Marketers, a comprehensive branding agency specialising in affordable marketing solutions tailored to the needs of property developers.
Leveraging their vast knowledge and experience across various industries, the agency aims to provide cutting-edge marketing services that cater to the unique requirements and budget parameters of property professionals.
Breaking Ground Property Marketers was founded by Cindy Laufs, the founder of Hustle Media, which has successfully offered 360-degree branding solutions to a diverse range of clients, including those in the property industry. This new venture will bridge a significant gap in the market for top-quality marketing solutions precisely designed for property developers and professionals.
IMC teams with global CMO Council to further marketing leader prowess and performance in Africa
 The Integrated Marketing Council (IMC) of South Africa has announced it will partner with the global CMO Council to extend the relevance, content and reach of its upcoming Nedbank IMC Conference to be staged live and virtually on September 15 from Johannesburg.
The Chief Marketing Officer (CMO) Council, established in 2001, is a peer-powered network of more than 16 000 chief marketing executives in 10 000 companies across 120 countries. Membership requires demonstration of marketing expertise, a proven track record of accomplishment, and leadership in marketing innovation and digital transformation.
Dale Hefer, CEO of the IMC, said the CMO Council partnership marks the coming of age for the Nedbank IMC. "Our intention from the start with the IMC has been to drive the idea that marketing is a boardroom-worthy discipline, and to clearly position marketing is business. The CMO Council's willingness to partner with us signifies that we are meeting our mark."
The CMO Council will get up close and personal with delegates at the Nedbank IMC as European Head, Ricardo Oberlander, shares a virtual talk on the changing role of the CMO.
To find out more, register for the Nedbank IMC, a one-day event that will take place in person at Urban Brew Studios in Johannesburg, on 15 September 2023. There is also an online option.
MTN partners with Viu SA to offer premium entertainment bundle to customers
In a partnership aimed at making it easier and more cost-effective for customers to watch their favourite local and international blockbuster movies and series, MTN subscribers can now sign-up or switch to Viu Premium for only R69 per month. Along with Viu Premium, subscribers will also receive a 3GB MTN streaming data bundle, valid for 30 days, every 30 days. This allows a customer to watch up to 12 hours of Viu's premium-rated local and international movies and series each month.
"MTN is committed to developing and working with partners to bring to market products and services that makes lives brighter, and so we jumped at the chance to partner with Viu to offer this premium streaming service to our customers. Streaming Viu on SA's best mobile network is the very best way for South Africans to watch their favourite series and movies, and we are very excited about the future of the partnership," said Jason Probert, Digital Services General Manager at MTN SA.
Primedia Broadcasting Partners Hey Neighbour Festival

Primedia Broadcasting's 947 and Kfm 94.5 have exclusively partnered with Glen 21 Entertainment to bring you the first of its kind three-day music lifestyle festival, HEY NEIBGHBOUR – and if we learnt anything from Covid it was neighbourliness.
HEY NEIGHBOUR is brought to you by Glen 21 Entertainment. "We are particularly excited to partner with media giants, Primedia Broadcasting, for the inaugural Hey Neighbour festival happening later this year. When it comes to our vision and goals as a business, we share a similar ethos. The partnership made sense and was in perfect alignment for what we aim to achieve as a team. We look forward to a long standing relationship with Primedia, delivering quality entertainment together," says Glen Netshepise.
Lindile Xoko, CEO of Primedia Broadcasting, is equally excited, "It's a buzz to have an opportunity to partner with an event of this magnitude. The breadth and depth of this festival is indescribable, and we are putting heart and soul into serving our audiences with exclusive exposure and content. We're confident that the world-class production and diverse lineup will create an experience that leaves an indelible mark on our listeners and beyond."
The first line-up announcement presented the chart-busting house music legends, Swedish House Mafia! Joining them are the recently announced international headliners – the soulful H.E.R., the electrifying Khalid, and the dynamic duo, The Chainsmokers.
The Rise of the Visionet Network – Large Format Digital Screens Take over SA Airports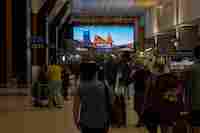 Visionet™from Airport Ads® (a Provantage company) is a large-format digital media platform available at key national airports in South Africa. With large-format digital Visionet screens in OR Tambo, Cape Town International, King Shaka International, Lanseria and more recently, George Airport, reaching an audience of 1.2 million people monthly, the Visionet footprint is growing in the airport advertising arena. This dynamic, expansive environment connects with an affluent, receptive audience with travel time on their hands. This is seeing more big brands capitalising on digital out-of-home (DOOH) advertising in airports.
With screens ranging from 10m2 to 70m2 in size, the iconic Visionet platform provides the unamatched quality of digital out of home technology and the opportunity for brands to achieve a high-impact and lasting impression with travellers.
Mzi Deliwe, Deputy CEO at Provantage and Head of Airport Ads, says, "Visionet delivers a disruptive and immersive advertising experience.
"Leveraging newly emerged technology, the Visionet network now also has the flexibility to showcase 3D content, with tailored, visually striking creative to suit clients' specific needs. This capability adds a new dimension (literally) to busy airport terminals and shopping destinations, making a lasting impression as consumers can't help but stop to look."
Celebrating GrowthLab's two-year anniversary: Empowering young talent at Clockwork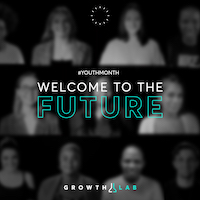 Clockwork's youth mentorship programme, GrowthLab, celebrates its second birthday during Youth Month. GrowthLab is the advertising agency's junior leadership programme, actively supporting the workplace journeys of younger staff members and guiding them towards career success.
Clockwork's Growthlab includes over 40 junior staff members in their first or second jobs. Participants select mentors from the company's executive committee, who provide guidance, engage in one-on-one skills development sessions, and play a vital role in their growth. Mentees also benefit from group sessions where they collectively tackle various industry-related themes and challenges.
GrowthLab started in 2021, a year after the onset of the COVID-19 pandemic and the lockdowns that redefined working culture. The company recognised that junior staff members needed to make the most of the natural learning and growth opportunities within a traditional office environment and created the platform to encourage connection and explore ways to learn and grow together.
GrowthLab was motivated and conceptualised by co-CEO Nic Simmonds as an extension of his passionate and authentic leadership philosophy. Diverging from the faceless corporate stereotype, the programme aims to bridge the gap between junior staff and upper management, a common problem in larger agencies. Opportunities for interaction between junior and senior staff foster learning, growth, and confidence. Through the GrowthLab initiative, Simmonds witnessed the transformation of young staff into exceptional Clockwork team members. He finds their hunger for knowledge and desire to grow inspiring.
Simmonds emphasises the significance of leadership and nurturing younger team members, "Leadership is not just about titles or seniority; it's about creating a culture where everyone feels valued and supported. At Clockwork, we believe in looking after our younger staff, empowering them to grow and thrive. By investing in their development, we unlock their potential and foster a sense of purpose. Guiding and mentoring them isn't just a responsibility; it's an opportunity to shape the future leaders of our industry."
BBC World Service relaunches flagship shows in Africa with renewed editorial vision
 New episodes of Dira ya Dunia, Focus on Africa TV and Focus on Africa podcast started airing from 5 June 2023 on BBC News TV channel, BBC World Service radio and media partner channels. Focus on Africa TV, presented by Waihiga Mwaura, and Dira ya Dunia, with Roncliffe Odit, will build on the use of digital storytelling methods in the programmes, including the introduction of explainers, to help break down complex news topics with in-depth analysis, context and insight.
The new Focus on Africa podcast will continue to diversify the range of opinions coming out of Africa, and offering more context behind African news and current affairs. From 5 June, the podcast will replace Focus on Africa radio.
BBC News Africa will continue to hold power to account, and amplify African voices and a wide range of perspectives across its programming.
Making moves
Orange Ink celebrates 20 years of PR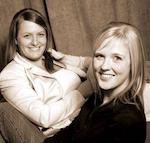 Orange Ink is celebrating a milestone – 20 years of shaping public relations and communication strategies. For two decades, Orange Ink has been at the forefront of the ever-evolving PR industry, witnessing and adapting to significant changes in the way businesses communicate with their audiences and helping clients shape their communication strategies.
"When Orange Ink embarked on its journey, the PR landscape was vastly different from what we see today," says Lara Magnus, co-founder of Orange Ink. "Today audiences demand transparency, authenticity and purpose from the brands they engage with, and Orange Ink has responded over the years by helping clients navigate these shifting expectations and focus on the importance of sustainable initiatives and ethical business practices and developing meaningful and impactful campaigns aligned with their values."
To meet changing expectations from clients and the PR landscape, over the years, Orange Ink has evolved to become a full communications and digital.
"It's been an incredible journey, and to witness the evolution of the PR sector, as well as participating in this, has been extremely rewarding.  When I think back of how we started in a spare bedroom, to, today, where we are a proudly 51% black owned company with a team of exceptionally skilled women – it is a testament to our determination and our ability to surround ourselves with exceptional employees, partners and clients," said Meggan Liebenberg, co-founder of Orange Ink.
HOT 102.7FM's Hot Cares Throws Weight Behind 67 Blankets Campaign
 True to its vision of 'making a meaningful difference to the lives of those around us', HOT 102.7FM's Hot Cares once again threw its weight behind the 67 Blankets for Nelson Mandela Day campaign recently.
This time, stitch by stitch, with a few considerable extras thrown in.
Those extras amounted to over R1-million in airtime dedicated to 67 Blankets in the lead-up to the Johannesburg leg of the initiative's 'Local Blankets is Lekka' campaign, for which HOT 102.7FM was named the media partner.
Hot Cares also dedicated R67 000 of wool, hooks and needles to the knitting of blankets for those less fortunate this winter – the central theme behind the 67 Blankets for Nelson Mandela Day initiative.
67 Blankets has been on a country-wide tour, taking in Cape Town, Mossel Bay, Bloemfontein, Daantjie in Mpumalanga, White River, Joburg, Durban and Gqeberha, with the Johannesburg leg staged at Jeppe High School for Girls in Kensington on 3 June.
---