The Media Online's weekly round up of moves in media.  TV and radio personality Stacey Norman joins the ECR team. RADAR joins global giant Leo Burnett. Phil Molefe inducted into the SABA Hall of Fame. Veeam appoints Kate Hutchison as CMO. The Coca-Cola Company appoints Carat across the WIMA region. AB InBev Africa appoints Dentsu Aegis as media planning and buying agency. Havas Boondoggle wins uThetha Telecoms. Russell Simmons to headline inaugural Liberty Vuka Knowledge Summit. Finally, a South African digital stock library. Kaya FM to sponsor Roger Garlick Grand Prix. From start-up to 700% growth in just a year. Social & Digital Media Awards declare Jupiter KING. Khalid Abdulla named Business Leader of the Year – Southern Africa 2017
This week's BIG move: TV and radio personality Stacey Norman joins the ECR team
Popular and well-known television and radio presenter Stacey Norman has joined East Coast Radio and will be presenting the station's Sunday show between 10am and 2pm, from 15 October.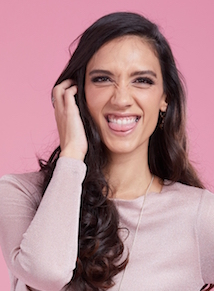 Norman (left), who started her radio career when she was just 15 years old after participating in a KFM talent search, has been in the industry for more than a decade. Most recently she was the host of Stacey Norman Live, a brunch-time show on 947. Stacey is also well known for her on screen role as the co-host of the South African television music competition, The Voice South Africa on M-Net.
The stylish, sussed and sassy Norman says, "Radio is in my blood and after honing my craft for 11 years, I'm thrilled to be a part of the ECR family. I've always said that the audience is my co-host so expect lots of laughs, plenty of tunes and to inherit a new bestie!"
East Coast Radio's programming manager, Zane Derbyshire, has welcomed Norman to the team. "Finding a radio presenter as natural as Stacey is rare. She is a brilliant conversationalist and engages easily with listeners and guests. I'm sure the East Coast Radio listeners will love her and she'll soon become a firm favourite with them."
Don't miss Stacey Norman every Sunday between 10am and 2pm. Her razor sharp wit and out-there observations will have you cackling with laughter and clamouring to keep up. 
People moves
Phil Molefe inducted into the SABA Hall of Fame
Executive director of immedia and broadcasting stalwart, Phil Molefe, was inducted into the Hall of Fame of the Southern African Broadcasting Association (SABA) in Windhoek, Namibia following the week-long General Assembly of broadcasters from the SADC countries.
A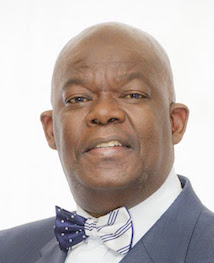 renowned journalist and media executive, Molefe (left) was awarded SABA's highest honour to mark the 25th anniversary of the 15-member states regional body. He was the first inductee into the hall of fame in honour of his "exceptional contribution to the development of media in Africa".
Launched in 1993, SABA is a membership-based association representing public service and other broadcasting organisations across the Southern African Development Community region. Its overriding goal is to ensure a seamless transition to digital television and to regenerate the quality of the SADC region's television content production and professional management capacity.
Commenting on the award Molefe, who recently joined the board of immedia in the role of director of business development and strategy, said the television broadcasting sector across Sub-Saharan Africa was "seeing major transformation. These are exciting times for the broadcasting sector and I couldn't be more honoured to be a part of these significant shifts in the business of television from what is a uniquely African perspective…"
Veeam appoints Kate Hutchison as CMO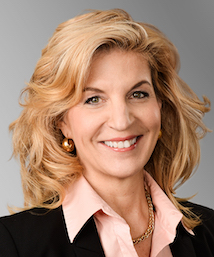 Veeam Software, the Availability for the Always-On Enterprise innovator, has announced that Kate Hutchison has been appointed chief marketing officer (CMO). Hutchison (left) will lead Veeam's global marketing organisation and continue to strengthen the company's brand momentum. Hutchison will report directly to Veeam Co-CEO and president, Peter McKay.
"Kate's proven experience, particularly in leading marketing teams during periods of fast growth and transformation, will bring valuable strategic and industry insight to our team as we continue on our journey to $1 billion and beyond," said McKay.
Business moves
RADAR joins global giant Leo Burnett
The creatively driven boutique agency, RADAR, has joined the Publicis owned Leo Burnett group as part of a drive by the global giant to increase their profile and presence on the African continent as a full-service agency.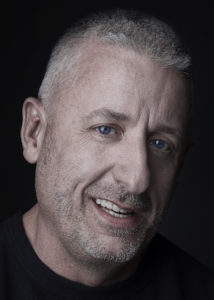 "The deal made a lot of sense to us," says Radar's founder, Jason Ray (left). "We already had shared clients and believed strongly in the Publicis Groupe's Power of One vision, which, driven by a common purpose, puts clients at the centre, while removing complexity to deliver agile, rapid integrated solutions."
Ray said it was exciting that the group bought into the unique structural thinking that drove RADAR i.e. a "reduction of layering and using top-level people almost exclusively. In a nutshell we believe that quality vs quantity creates a better client experience and deeper work".
While led by Ray strategically, the agency is driven creatively by Tricia Snowball and Jonathan Commerford as joint ECDs.
The announcement follows hot on the heels of some major recent account wins by Publicis, including Philip Morris International (PMI) and Old Mutual. The new entity's portfolio also includes OM Insure, Nedgroup Investments, Standard Bank, Visa and Cash Converters. 
John Dixon, CEO of Publicis Communications in South Africa, says: Leo Burnett/Radar is an exciting addition to our Group. We share a similar ethos and an equal relentless focus on our clients that bodes well for great things. Watch this space."
Leo Burnett is part of Publicis Communications, the creative communications hub of Publicis Groupe, which has 100 offices in 20 countries.
The Coca-Cola Company appoints Carat across the WIMA region
After a rigorous pitch process, The Coca-Cola Company has selected Carat to lead the media planning, strategy and buying for the brand.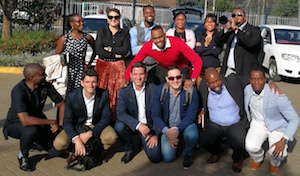 Dentsu Aegis Network, together with Carat, displayed their strength of collaboration in their cross-capability, with support from iProspect, Posterscope, Isobar, Amnet, Amplifi, the data experts and the vital input from the global team to ensure that a winning vision was carried throughout.
"We are extremely excited for the opportunity to innovate, one of the biggest brands globally. Our team are eager to collaborate and disrupt the media marketplace, to harness unique opportunities, for the brand. We are committed to continuing to expand upon our mobile, data first approach with our unique ability to balance both global and local consumer needs," said Dawn Rowlands, CEO for Dentsu Aegis Network sub-Saharan Africa.
A strong regional presence brought through a united team across 15 markets namely; Burundi, Congo, DRC, Rwanda, Mauritius, Reunion, Madagascar, Comoros, Mayotte, Seychelles, Ivory Coast, Cameroon, Senegal, Mali and Burkina Faso with the regional hub in Kenya. This appointment is a testament to the strong global relationship between Dentsu Aegis Network and The Coca-Cola Company in Japan, China, Spain, Turkey, The Nordics, Ghana, Germany, Brazil and the US.
AB InBev Africa appoints Dentsu Aegis as media planning and buying agency
AB InBev Africa has appointed Dentsu Aegis as the company's media planning and buying agency in Africa. This follows the completion of a review of the company's media planning and buying capabilities at a global level to reduce complexity and structure the approach to marketing into one consistent operating model.
In Africa, the company will be transitioning from Initiative Media to Dentsu Aegis, a decision that was based on strategic and commercial criteria.
"We have had a fruitful nine year relationship with Initiative Media and would like to thank them for their custodianship, hard work and partnership over this period," said AB InBev Africa marketing vice president, Andrea Quaye,
"We are looking forward to working with Dentsu to build a Pan African relationship across the Continent, given their capabilities and passion for our business and our brands. We are pleased to have Dentsu as a strategic partner to help us evolve our media buying strategy and implement a focused data driven approach."
To avoid disruption the company will be working on this transition through the remainder of the year with the new agency on board by 1 January 2018.
Havas Boondoggle wins uThetha Telecoms
Havas Boondoggle has won the uThetha Telecoms. uThetha Telecoms account, a South African high-tech business telecoms solutions and equipment provider with clients throughout the country and as far afield as New York and London.
Boyd Roberts, MD of Havas Boondoggle, says the objective is "to provide uThetha with a comprehensive strategy which will include a website redesign, and the tools required to increase its leads and market share in South Africa."
As a creative and design partner, Havas Boondoggle will apply the principles of user experience design and Design Thinking to help uThetha Telecoms gain a deeper understanding of its customers and how they view and interact with its products.
Russell Simmons to headline inaugural Liberty Vuka Knowledge Summit
The Liberty Vuka Knowledge Summit hasofficially launched with Russell Simmons, US mogul, being announced as the keynote speaker. The summit will take place on 1 – 2 November Sandton Convention Centre, and promises to be the ultimate thought leadership experience for forward-looking business people.
The summit is anchored by the theme, Awaken Your Curiosity. Some of the world's leading entrepreneurs, business leaders and intellectuals – including Nobel Prize winner Wole Soyinka and founder of online platform Flexy, Annette Muller will be imparting their insights about how their curiosity, as well as thirst for, and application of, knowledge has led to their success in business and society.
Other local and international speakers include Kimberly Bryant, Vivian Onano, Mat Heinl, Nechama Brodie and Brand Pretorius as well as a few surprise guests.
Liberty Vuka Knowledge Summit founder Carlo Murison believes the curious will be inspired and led to an awakening.
"Modern day society boasts an overwhelming reservoir of information and knowledge in organisations and among individuals," says Murison. "The challenge is how to recognise that knowledge, mine it and activate it to create solutions that bring positive benefits to communities and the world. We have purposefully sought individuals both near and far who have first hand experience and will share their wisdom."
Finally, a South African digital stock library
Digital Stockvel, an organisation dedicated to representing the rainbow nation of South Africa, launched its plans in Durban this Heritage Day. It's no news that the South African advertising industry faces a daily battle to find relevant lifestyle images on international stock libraries. Due to South Africa having many race groups and being a melting pot of cultures we cannot easily be represented by US-centric content.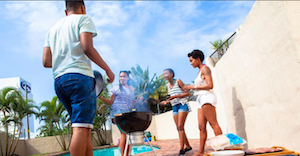 Enter Digital Stockvel, a library of images with a warmth that truly reflects locals as they go about their colourful lives. Still in development, the site is populated by local photographers with lifestyle content constantly sought-after by the marketing industry, guided by industry experts on what is needed.
Culturally relevant content perfect for the advertising & branding industry with local models & locations.
There are a lot of established as well as up-and-coming photographers in South Africa who Digital Stockvel had in mind when putting together the business plan a year ago. Stock libraries provide a repeat source of income on a bank of images otherwise living dormant on a photographer's hard drive. The local site will ensure fair compensation, empowering entrepreneurs and opening up a new area for SA photographers to flourish in, in their own space, without the international competition found on US sites.
Making moves
Kaya FM to sponsor Roger Garlick Grand Prix
Radio authority Kaya FM and industry body the Advertising and Media Association of South Africa have announced Kaya FM as sponsor of the 2017 Roger Garlick Grand Prix for the AMASA Awards 2017, for the second year in a row.
The Roger Garlick Award is the ceremony's pinnacle award which is awarded to the overall campaign of the year. The accolade will be presented to the campaign that showcases the best in media creativity, innovation and execution. The winners will not only hold the prestigious title of the 2017 Roger Garlick champs, but will also have their winning work submitted into the International Festival of Media Awards sponsored by AMASA.
Marketing manager of Kaya FM, Olga Muteiwa has expressed the broadcaster's pleasure in supporting the AMASA Awards once again. "As a broadcast station passionate about the growth and development of our local media sphere, Kaya FM is thrilled and honoured to sponsor the Roger Garlick Grand Prix at this year's AMASA Awards" says Muteiwa
Now in its fourth year, the AMASA Awards have grown from a single award shared within the framework of other great industry award ceremonies, into its own, credible, memorable and valuable award ceremony.
From start-up to 700% growth in just a year 
Happy birthday to Hubble, a company that in under a year has achieved phenomenal growth nationally and internationally, and was quickly appointed Uber's preferred in-vehicle entertainment partner.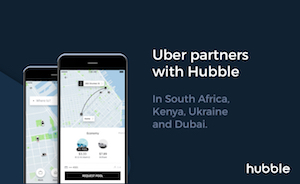 "Excuse the pun, but it's been an amazing ride," says David Taitz, sales and commercial director at Hubble. "In just one year, we as a company have grown over 700%. Not only have we achieved success in South Africa, but have partnered with Uber in Kenya, Ukraine and Dubai."
Hubble was launched in September 2016 and has since introduced Uber 'riders' to in-vehicle entertainment. The engaging platform offers video and interactive content in a captive environment with measurable ROI.
"The proof of advertising success comes in the form of ROI for brands which in turn means repeat business for a media owner," explains Taitz. "Besides the international brands of McDonalds, BMW, Hugo Boss, Landrover and GoPro, local South African brands  Woolworths, Absa, DSTV, Savanna and Sanlam, to name a few, have benefitted from advertising on the in-vehicle entertainment screens.  In fact, a few of these clients have doubled their original adspend after achieving excellent returns on their spend."
Winning moves
Social & Digital Media Awards declare Jupiter KING
Recognising the importance of creativity in the social and digital media space, the New Generation Awards, acknowledged key players in the industry. On the night, The Jupiter Drawing Room Cape Town was 'served' a Gold in the Online Competition Award for its #SWHOPPER campaign for Burger King South Africa.
The judges looked for authenticity and transparent communication, along with professional campaign planning. The results are measured against the campaign objectives set out up front.
So what made #SWHOPPER such a great campaign?
Lucas van Vuuren, executive creative director explains: "With over 300 million photographs of food on Instagram, we encouraged local consumers to upload images of their simple meals on the two pre-selected dates to a special microsite for consideration to receive a Whopper in return. They shared photos on Twitter and everyone jumped on the conversation about have a disappointing lunch or dinner using the #SWHOPPER hashtag."
Burger King South Africa was the first Burger King internationally to reward consumers for having a meal that looked terrible. Jupiter CT made a point of emphasising that feeling of food remorse that has now become known as Whopper Envy, and encouraged the existing practise of consumers photographing their food.
"What also worked well for us is we knew that McDonald's was planning discounted Big Mac's on their birthday a few days before we originally planned to launch. So we moved the date forward to their birthday and gave away free Whoppers instead. It was sneaky, but consumers, and the media loved it."
Khalid Abdulla named Business Leader of the Year – Southern Africa 2017
African Equity Empowerment Investments Limited's (AEEI) group chief executive officer Khalid Abdulla, has been named the Business Leader of the Year – Southern Africa 2017 at the 7th All Africa Business Leaders Awards (AABLA) in partnership with CNBC Africa. The Awards gave the nod to Abdulla for his 'willingness to serve and contribute to his community making him a leader in changing social and business landscape'.
The AABLA, in partnership with CNBC Africa, distinguishes leaders who have contributed and shaped the economies in Africa and who are the visionaries behind today's outstanding businesses, as well as honouring business excellence across the African continent. The AABLA also recognises bold leaders and change-makers of the East, West and Southern Africa and hosts three regional events in South Africa, Kenya and Nigeria, before moving on to the AABLA™ Finale, which will be hosted in South Africa in November.
"I am truly humbled yet extremely excited at receiving this particular award.  Being judged against the formidable calibre of my fellow finalists – who are all champions for the work they are doing, not only in their respective businesses, but in standing as strong moral compasses for all South Africans in how we should all do business – is a deep honour and one I shall uphold, as we continue to walk through these turbulent economic times," said Abdulla.