The Media Online's weekly round up of moves in media. Van der Haar resigns as CEO of the ACA. Van der Haar appointed CEO of J. Walter Thompson JHB. Gasant Abarder to take up new position at UWC. Cullinan leaves 5FM for Coca-Cola. Tonya Khoury leaves ROi Africa. Tonya Khoury leaves ROi Africa.   Relativ Media introduces largest digital screen in Africa's richest square mile. World Rugby's African association, Rugby Africa appoints APO Group as global sponsorship agency. AETOSWire launches the first online PressKit service in the MENA region. Wat meme jy? Ads24's Afrikaans roadshow rolls into Cape Town and Durban. T-Mobile and Sprint to merge. ALL4WOMEN steps it up with exciting new packages. Out of Home world's top managers and personalities to share their knowledge at FEPE International Sorrento Congress. Weg magazine launches an online photography course.
This week's BIG move: Van der Haar resigns as CEO of the ACA
The Association for Communication and Advertising has announced that its CEO, Odette van der Haar, has tendered her resignation from the organisation she's so led for the past 11 years.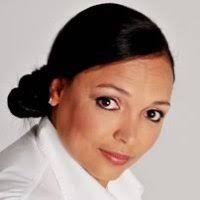 The decision to leave was taken after much reflection and introspection on her time with the organisation, and the goals achieved during her tenure as CEO.
"This has been a high-energy, fast-moving and a great challenge for anyone who thrives on pushing themselves further. It has been an exhilarating and a dynamic journey which has helped me grow as a person and as a leader. Looking back on my time at the ACA fills me with pride and I'm extremely thankful for having had the opportunity to lead this incredible organisation," said Van der Haar.
Boniswa Pezisa, ACA chairperson, said the ACA was sad that Van der Haar was leaving, but assured the media industry of the "continuation of the industry guidance and service excellence that she established together with the Board over the years. She leaves a legacy of organisational distinction and Odette has distinguished herself as an excellent and ethical leader, a symbol of professionalism within the organisation and the industry as a whole".
Van der Haar will be joining a global advertising agency based in Johannesburg, as its CEO.
Van der Haar appointed CEO of J. Walter Thompson JHB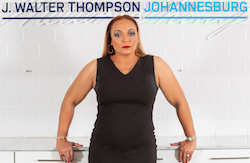 Odette van der Haar has been appointed CEO of J. Walter Thompson Johannesburg, effective 1 July 2018, reporting in to Jim Faulds, J. Walter Thompson Company South Africa CEO. Formerly CEO of South Africa's Association for Communication and Advertising (ACA) van der Haar will maintain links with the industry's official body through her new role at JWT as the agency's nominated representative. Van der Haar will continue to serve on relevant committees and boards at ACA as appropriate.
Faulds said, "Odette's reputation goes before her and I am thrilled we will have such a solid business and marketing communications light leading the JWT Johannesburg team to even greater heights. Her immersion in strategy, business and digital, are core elements in JWT's collaborative partnership with clients. I look forward to reimagining our clients' brands futures with Odette's glocal experience driving effective integrated business solutions that delight, with long-term impact."
People moves
Gasant Abarder to take up new position at UWC
 Gasant Abarder is taking up a position at the University of the Western Cape as manager of communications and media relations. Abarder is currently the executive editor: new media at ANA Publishing, a magazine division of Independent Media. He has edited the Cape Times, the Argus and deputy editor of the Daily Voice. He's also worked at the SABC and e.tv.
"I've been speaking to the executives at Independent Media since the end of last year about broadening my horizons outside of mainstream media," Abarder told The Media Online. "I've spent 21 years in newsrooms and I hope this experience and skills will help my in my exciting new role. I have such an affinity for UWC and a high regard for the institution. There are big plans afoot for the university and it will be a privilege to be part of the execution of those plans."
UWC said in a statement Abarder would work on strategic plans to position its academic standing provincially, nationally and internationally. It has also appointed Nashira Davids as its editor.
Cullinan leaves 5FM for Coca-Cola
After three and a half years of being bosslady of 5FM, Justine Cullinan has resigned to accept an opportunity at Coca-Cola.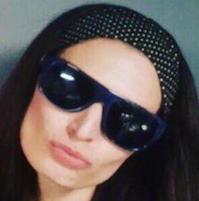 "At my age I have completed the first quarter of my total working life (if you consider retirement at 65 – although I reckon I'll die at a desk on top of a laptop!). Seven and a half of those years have been 5FM years. Hashtag blessed doesn't begin to cover it. I've left 5FM before, so I know that leaving the 5FM Family is like breaking up with someone…it's heart-sore, tearful and nauseating," Cullinan said in a LinkedIn post.
"Being bosslady of 5FM is not a job. It's an honour, a privilege and quite likely the best job any person could have. I firmly believe that 5FM is the best radio station in South Africa and competes with the vast majority of the world's radio stations. It is so much more than a radio station. It lives its true purpose, which is to bring together youthful South Africans through the power of music. I couldn't be more proud and humbled that I got to steer this majestic ship. So the only way up for me personally, is out. *drops mic*
Liesl Hefkie, 5FM's marketing manager, is acting station manager for the next three months while a new head of station is appointed.
Tonya Khoury leaves ROi Africa
ROi Africa managing director, Tonya Khoury, has resigned to move into a new area of media management.
"Building Roi Africa over the past four years has been the single biggest highlight of my career," Khoury said. "Roi Africa deploys the finest technology in the world and integrating all media into a single platform is hopefully something I will be remembered for. I leave the company with a team of specialists, each carefully trained, and handpicked to ensure the machine works as it should. I believe ROi Africa has a bright future ahead and I wish the team every success they deserve," said Khoury.
Asked about her future Khoury said: "I will be moving into a new area of Media Management. I want to improve market efficiencies in various areas. There are two specific areas that the current media landscape lacks: true African data; and the interpretation of media analytics to enhance strategy and amplify brand exposure. This is where I believe my future lies."
Business moves 
South Africa welcomes Wavemaker
In June 2017, two of GroupM's leading global networks, MEC and Maxus, announced they would merge to form a brand new media, content and technology agency. Wavemaker was the result. It forms part of GroupM, WPP's global media investment management company.
Wavemaker is a billion dollar-revenue next generation agency that sits at the intersection of media, content and technology. "We are obsessed with the customer's purchase journey and is what connects our mission directly to our client's business challenges," the company said on its website.
Wavemaker went live in South Africa this week.
Relativ Media introduces largest digital screen in Africa's richest square mile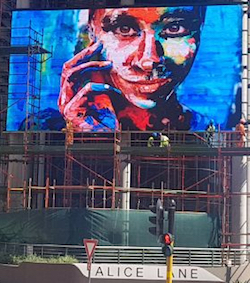 Relativ Media has introduce a giant fully HD Polaroid digital screen on the corner of Alice Lane and 5th Street, Sandton. The 7m x 13.7m digital screen is strategically elevated to maximise the line of sight for passengers and motorists and is largely aimed at the upper LSM and SEM sectors.
The new digital screen is one of eight screens available to Relativ Media clients, with other screens situated in key locations around the country.
Michael Christoforos from Relativ Media said: "We are extremely thrilled with the way in which this incredible screen has turned out. It's a fantastic addition to our inventory and a truly iconic site in JHB."
Relativ Media worked with HD Media, Paragon Architects and Redefine Properties with Christoforos adding that "the relationships forged during this process and the opportunity to work with such collaborative and forward thinking entities, made a project such as this every media owners dream."
World Rugby's African association, Rugby Africa appoints APO Group as Global Sponsorship Agency
World Rugby's African association, Rugby Africa (), is delighted to announce the appointment of APO Group, a media relations consultancy for Africa and the Middle East, as their global sponsorship agency.
As part of the new agreement, APO Group will support Rugby Africa in securing corporate partners for the 10 major international competitions in Africa through the sales of title sponsorships, naming rights, and activations. The competitions covered by the deal include the iconic Rugby Africa Gold Cup 2018, qualifier for the 2019 Rugby World Cup and the Africa Rugby 7s tournament, qualifier for the 2020 Olympics.
"We are very excited to extend our partnership with APO Group," said Abdelaziz Bougja, chairman of Rugby Africa. "Since we first began our collaboration last year, we significantly increased our international media coverage and touched thousands of fans all over the world. There is a tremendous interest in rugby on the African continent, and the competitive spirit is increasing day by day."
New Wave Outdoor Media releases figures showing growth of 25% year-on-year over the past 5 years
Following impressive year-on-year growth, New Wave Outdoor Media, media consultants in the transit and out of home advertising space, have expanded their service portfolio to include eight different advertising platforms including influencer cars, Tuk Tuks, billboards and wall mural advertising.
In 2012, New Wave Outdoor Media first noticed that there was a lack of availability of billboards in the Western Cape and KwaZulu Natal due to legislation. They believed that cab advertising would offer a fantastic alternative to advertisers looking to launch effective marketing strategies in the coastal regions. This was the start of New Wave Outdoor Media.
In addition to New Wave Outdoor Media's expanded product range, they also opened up a Johannesburg office three and a half years ago, allowing them to target a new market. They have experienced 25% growth year-on-year for the past five years, executing massive campaigns for the likes of Caltex, Standard Bank, Pick n Pay, KFC and Adidas just to name a few.
"Our client always come first and there will never be a compromise on quality service," said MD Warren Weiner. "As a result, we have proudly executed effective campaigns, gaining increased exposure and awareness across all major South African cities. Our growth is a reflection of our dedication to various brands, and we look forward to see further expansion over the next couple of years."
Wat meme jy? Ads24's Afrikaans roadshow rolls into Cape Town and Durban
While the Johannesburg leg of  'Wat Meme Jy?' draws to a close, Cape Town and Durban media agencies still have fun and games to look forward to as Ads24's roadshow arrives this week to showcase the value and reach of its Afrikaans titles.
The scene is set on arrival when guests are invited to dress up in colourful wigs, oversized sunglasses and feather boas for some photo-booth fun. Followed by 'Wat Meme Jy?' an audience-interactive gameshow presided over by comedy giants, Goliath and Goliath (aka Jason and Nicholas). An image is shown on a screen and audience members are invited to hold up a meme from a pack of A4 cards that best lends itself to the photo. The result is a battle of hilarity until the final winners are chosen over a series of two rounds.
Kay Karriem, editor of Kuier, one of South Africa's largest women's magazines is in full agreement. "The biggest thing to take into account when considering the Afrikaans audience is that they love their mother tongue, it's their heart language. It's an expressive language that really conveys the emotion behind what people feel ," she said.
AETOSWire launches the first online PressKit service in the MENA region
AETOSWire, the news distribution arm of News Services Group (NSG) and the exclusive representative of Business Wire, a Berkshire Hathaway company, in the Middle East and North Africa, launches the newest feature in its service, the Online PressKit.
The Online PressKit is an interactive pressroom that provides a full suite of valuable multimedia resources for journalists. It is an online resource-bank for clients' multimedia files such as press releases, profiles, biographies, videos, images, fact sheets, Q&As, audio clips, presentations, reports, and the like.
Tony AbiHanna, President and CEO of NSG, AETOSWire, and Esmaa News, said, "The Online PressKit service is our answer to the necessity of journalists to find enough information about a company's news or event. We understand that press kits play a major influence in covering our client's event, hence we have streamlined the news gathering process for journalists by providing one centralised venue that contains all the essential information and materials they need."
T-Mobile and Sprint to merge
T-Mobile and Sprint in the US reached an agreement on Sunday to merge under a new combined entity that will take the name T-Mobile. This is the third time in four years that the telecoms have explored the idea of joining forces, but this is the furthest they've come to making the merger a reality.
The combined firm will be better positioned to take on Verizon and AT&T in both customer base and value, while also enabling scale of new technology.
Merging will give the newly formed company a subscriber share comparable to Verizon's and AT&T's. The combined company will have a subscriber base of 127 million customers, inching closer to Verizon's 150 million and AT&T's 141 million, according to Strategy Analytics. This will make the new T-Mobile a more formidable competitor to the top two US telecoms.
Making moves
OLX sets the standard in online security innovation
OLX's investment in tech innovation and skilled recruits have set a new standard in user safety.
"We raised the bar last year in the level of user support we provide to our community by introducing a fraud hotline and a dedicated fraud team – both are the first of their kind in South Africa. Those efforts have paid off. Since June, the fraud team has blocked nearly 200 000 scammers from our site, and we still reached the highest number of unique ads in the past two years in the last quarter," said user centricity manager for OLX South Africa, Colette van Montfort.
Aside from building a skillful team of fraud specialists, OLX has invested heavily in their platform's security.
"Globally, we noticed that the number of chats far exceeded the number of calls in OLX. The feedback we received is that chats are non-intrusive and familiar while keeping personal information private. So, we wanted to increase the safety within chat by introducing contextual safety tips that follow current scam trends. For example, if a user is asked to pay for an item via PayPal before seeing it, a warning will be sent to the user with a safety tip. Additionally, an automatic alert is sent to users when they are chatting with someone who has been detected as suspicious," explains Thembani Biyam, Country Manager for OLX South Africa.
The OLX team encourage anyone who comes across any fraudulent activity on the app or website to call the fraud hotline: 021 406 3900 Monday to Friday, 9am to 4pm.
ALL4WOMEN steps it up with exciting new packages
All4Women, one of South Africa's most popular online women's magazines, has launched the three new specially-tailored, results-driven client packages for 2018.
All4Women prides itself on the uniquely curated content created by editors who are well in tune with their audience, covering topics from food and home to parenting and relationships. As of March 2018, the site attracts over 480 000 unique users monthly (Effective Measure), has amassed over 160 000 Facebook followers and their 20 newsletters hit the inboxes of over 500 000 subscribers per month with an open rate of 75%.
Inspired by the different shoes that women choose based on their budget and needs, All4Women has created packages that do the same for brands, aptly named The Sneaker, The Sandal and the Stilletto. These high-value, customisable packages give clients the option to select a solution that not only best suits their marketing objectives but also offers up to a 20% discount, dependant on package chosen.
The Sneaker is the cost-effective, entry-level while The Sandal is a middle of the range package that builds brand engagement. The Stilletto is the "Louboutin of packages" for brands who want to step things up with extensive brand reach.
Out of Home world's top managers and personalities to share their knowledge at FEPE International Sorrento Congress
Out of home world's top managers and personalities to share their knowledge at FEPE International Sorrento Congress
Many of the top names in out of home worldwide are speaking at the forthcoming FEPE International Congress in Sorrento to be held on 6-8 June.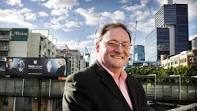 Posterscope's outgoing global CEO, Annie Rickard, will deliver a keynote on the evolution of the out of home specialist agency while Ocean Outdoor CEO Tim Bleakley will host a three handed presentation to describe how an important London landmark, the iconic Piccadilly Lights, has been reborn through the application of digital technology.
Brendon Cook, CEO of Australia's oOh! Media will outline some of the challenges posed by the online world and will call to the OOH industry not to devalue the medium by following an "impression only" approach.
Primesight CEO Naren Patel and Justin Cochrane from Clear Channel UK will join a panel to discuss how OOH can support its value proposition and Ströer Group Co-CEO Christian Schmalzl will discuss the live issue of automation in the OOH industry with Talon Outdoor founder and CEO Eric Newnham, moderated by journalist and industry commentator Dominic Mills.
Delegates to the Congress will also be given an overview of the Italian marketplace by Fabrizio Du Chene de Vere, Direttore Operativo presso IGPDecaux, a 37-year veteran of the Italian Out of Home industry.
Further speakers and a full Congress programme will be announced shortly.
Newsclip Media Monitoring shortlisted for two AMEC Awards
Brand tracking company Newsclip Media Monitoring has been shortlisted for two international Association for Measurement and Evaluation of Communication (AMEC) awards, ahead of its annual conference in June.
Newsclip was shortlisted in two categories:
Best use of measurement for a single event, and
Plain English award for simplicity in campaign effectiveness measurement and reporting.
The nominations recognised Rocking the Daisies, commissioned by specialist marketing agency One-eyed Jack.
The AMEC Awards will be held on Thursday, 14 June at Casa Llotja de Mar in Barcelona, Spain.
Diary and notices
Weg magazine launches an online photography course
The Weg team drew on years of experience to create an online photography course in Afrikaans*. Now you can learn how to take better photos at your own pace and from the comfort of your own home.
The course is aimed at amateur photographers who want to learn the basic principles of photography and how to operate their camera.
There are six modules that cover subjects like composition, camera settings, cellphone photography and photo editing. You'll have unlimited access to the course, which means you can work through the content in your own time.
It's easy to sign up:
Visit https://neembeterfotos.weg.co.za, pay a one-off fee of R950 and start your first module.
---