In the pursuit of gender equality and female empowerment, it is essential for women to stand together, uplift each other, and create opportunities for one another.
In the workplace and especially in the competitive media industry, women acting as sponsors for other women can prove to be a powerful catalyst for breaking barriers and achieving success.
As acclaimed business executive and author Carla Harris highlights in her inspiring Ted Talk, 'How to find the person who can help you get ahead at work', sponsorship can be a game-changer for women navigating the corporate ladder.
A sponsor, in essence, is someone who goes beyond the role of mentor by actively advocating for the advancement and success of their protégé, using their influence and network to help them rise in their career.
While mentors offer guidance and advice, sponsors are the ones who put their reputation on the line, vouching for the capabilities and potential of their protégé, helping them gain access to opportunities that might have otherwise remained elusive.
For women in the workplace – and especially the media industry – acting as sponsors for other women can make a profound difference. It means acknowledging the unique challenges women face, understanding the need for representation, and actively working towards dismantling systemic barriers.
Where sponsorship leads
Shattering the glass ceiling: The glass ceiling has long been a barrier that has held women back from reaching their full potential in leadership roles. By sponsoring other women, successful female executives can help shatter this invisible barrier and create pathways to success for the next generation.
Challenging unconscious bias: Unconscious biases can cloud judgment and prevent women from getting the recognition they deserve. Sponsors can help counter these biases by promoting the achievements and skills of their protégé, making it difficult for others to overlook their talent.
Building a supportive network: The power of a strong professional network cannot be overstated. Female sponsors can introduce their protégés to influential individuals and provide them with access to career-boosting opportunities.
Leading by example: When women sponsor other women, it sets a powerful example for the entire workforce. It shows that women are not competitors but collaborators, working together to achieve collective success.
In her Ted Talk, Harris outlines crucial insights on how to find the right sponsor, and these apply perfectly to women in the media industry seeking sponsorship in the workplace. She suggests that women:
Seek alignment: The ideal sponsor should align with the goals, values, and aspirations of the protégé. It is essential to find someone who genuinely believes in the potential and capabilities of the person they are sponsoring.
Track the record: A sponsor should have a successful track record in promoting the careers of their protégés. It is crucial to look for someone with a history of advocating for others and helping them reach new heights.
Engage and earn: Sponsors are more likely to step forward if they see the dedication and hard work of their protégés. Earning a sponsor's support means actively engaging with them, seeking guidance, and demonstrating commitment to personal growth.
Leverage authenticity: Women should look for sponsors who appreciate their authentic selves, encouraging them to bring their unique perspectives and skills to the table.
Pay it forward: Sponsoring others should not be an isolated act; it should be a part of a cycle of empowerment, where women who receive sponsorship pass this on and become sponsors themselves.
The wisdom shared by Harris reminds us that sponsorship is not merely about personal advancement, but also about building a community that thrives on collective success.
As women, let us stand united, break down barriers, and pave the way for each other's success. Embracing the role of a sponsor is not only an investment in another woman's future but an investment in the empowerment of women everywhere.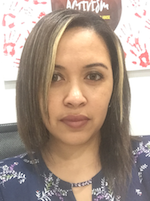 Charis Coleman is head of digital content at the MultiChoice Group. She has 19 years' experience in the media industry covering print, radio, and digital. At MultiChoice her key focus is on the management of the general entertainment digital properties and working with teams across Group Digital, South Africa, Rest of Africa and SuperSport to drive alignment on content strategy and execution.
---