With the current tight economic conditions, South Africans are having to watch what they spend on groceries.
To get an idea of those categories that have been most impacted, TrendER/infoQuest, a leading South African online research company, asked consumers which categories of groceries, if any, they have cut back on spending over the past six months.
This research was conducted during May 2023 and 300 consumers were interviewed.
Approximately one in two consumers have cut back on buying snacks, biscuits, sweets and desserts, with alcoholic beverages and meat/chicken/fish in second and third positions.
Fruit and vegetables and pastas/rice are the least affected categories, although still about one in five consumers had reduced their spend on these categories.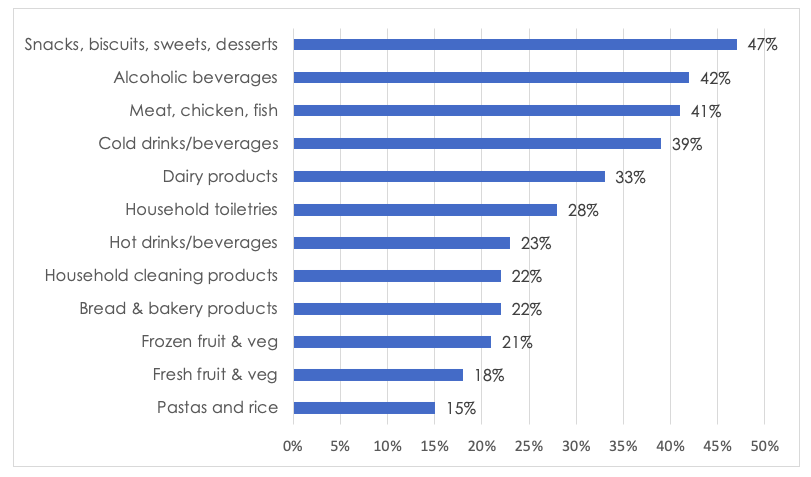 Snacks/biscuits/sweets/desserts and alcoholic beverages are categories where spending has reduced across all income categories, while certain categories such as meat/chicken/fish, dairy products and pastas/rice are categories where lower earning consumers have cut-back more than those earning higher incomes.
Mogorosi Mashilo, MD of TrendER/infoQuest, says: "Regardless of age and income, South African consumers are certainly feeling the financial pinch when it comes to feeding themselves and their families, with some significant spending shifts in various grocery categories."
---