The great radio reshuffle of 2017 is still reverberating around the country. It highlighted the importance of on-air talent, how to find it, keep it and make sure it keeps listeners attention focused on your station. How do South Africa's radio stations deal with talent, behind the mic and behind the scenes?
After 22 years at Metro FM, star talent Glen Lewis left the station to join the revolutionary digital pioneer, Touch HD. Prior to that its founder, Tbo Touch, left the SABC's powerhouse commercial station, openly threatening to poach its top presenters. Then Unathi Msengana upped and went a few days after Lewis – to Touch HD, of course. Literally overnight, DJ Fresh announced he was leaving 5FM breakfast drive and bedding down the mornings with MetroFM. Somizi joined him there. Masechaba Ndlovu resigned from Power FM and joined MetroFM. Jaws dropped when Kaya FM announced Bob Mabena was leaving to join the MSG Afrika (Power FM, Capricorn FM and two new stations in the planning) management team.
Then wham, bam, thank you ma'm, and Bonang Matheba walked out of Metro shortly after the station announced she would have to pair up with Live Amp presenter and club DJ, Lerato Kganyago. Rumours were rife she too would join the Team Touch HD, with Tbo Touch saying all he wanted for his birthday was Bonang on Touch HD. So far, the star influencer and media personality hasn't arrived gift-wrapped at HD HQ, but judging the speed at which the action is taking place on the airwaves, who knows what will happen next?
And that was just the station-to-station reshuffles…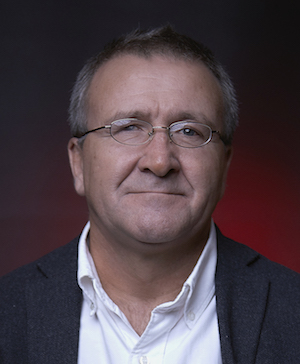 "I've never seen the market so fluid with so many wholesale changes at stations," says Kaya FM's programme manager, Neil Johnson (left). "Everyone has changed. Metro FM, 5FM, Umhlobo Wenene, Power FM… then there are the new digital things like Touch HD. Mainstream is going online too."
Kaya FM also made some major changes, the station's first big shuffle in a while that was brought about by Mabena's shock resignation.
The biggest surprise was David O'Sullivan, formerly a Primedia stalwart, taking Mabena's seat at the helm of the station's morning drive show. Also joining the team is Jenny Cryws Williams, a "bastion" of South Africa radio, as Johnson calls her.
"Radio was always programmed by race and language. But it's less of an issue now; it's still an issue, but less of an issue. We decided to make it not an issue. We took our ideas to our R&D department, said we were not making assumptions but making a good decision. They were initially apprehensive, but then looked at numbers. Jenny is a big bastion of radio. We have her once a week for two hours. She had a lot black followers at 702," Johnson says.
"Then there's David O'Sullivan. We know there will be attrition as some listeners want music and fun in the morning and David is more news although music is still part of show. But there's a lot going on politically, economically and socially. We will be pairing him with great content providers. And a brains trust we can dig into. Again, his profile in his Primedia days showed he attracted a black audience as well."
A station's lifeblood
Attracting and retaining talent is the lifeblood of any radio station, crucial in keeping audiences and advertisers engaged. But it's no longer simple. The integration of on-air and online means DJs and producers have a whole lot more to contend with than a good line in patter and great music.
US media strategist, researcher and 'trend-maker', Mark Ramsey, says radio talent of the future will be social media and digital talents, too. "You want to hire someone who cares about engagement, and this person already demonstrably cares about engagement. And then makes it happen via their audience via Facebook, Twitter, YouTube, Pinterest, Instagram, and whatever comes next. The audience is on social media so to be relevant broadcasters must have a meaningful presence there too. I think the challenge is figuring out what that means for your particular audience," he says.
This certainly seems to be something radio management in South Africa has taken to heart. But it's not an easy process.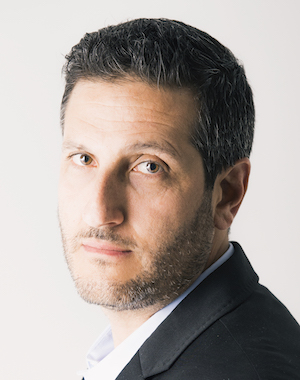 "Radio has to work harder to identify talent, because it's not as sexy as it was a few years ago. Talent find themselves gravitating to YouTube and other digital environments but what they sometimes don't see particularly in this market is radio's ability to amplify and monetise their talent together," says Kevin Fine, general manager of Jacaranda FM.
"Talent scouting is not just about looking at universities and community radio stations, it's about identifying talent that stands out, that has an opinion and that can be relevant to the market a station serves as well as a broader digital audience. My approach is very similar to that of a Football Club always on the lookout for individuals who have the abilities that can be honed and shaped in the future."
Justine Cullinan, station manager at 5FM, says finding talent is about watching and listening. "With the internet at our fingertips there is a lot we can find out about someone very quickly. At 5FM we harvest talent from other radio stations for the most part because as a national station you need to have had enough hours in the studio before you get to us. We are bombarded daily by demos and applications which we file and respond to in the majority of cases. It's a bit like flying a plane – better pilots are the ones that have spent more time in the air," she says.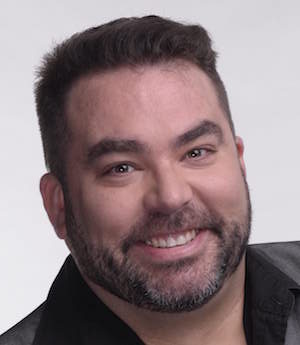 Zane Derbyshire (left), programme manager at Durban's East Coast Radio (ECR), says part of the challenge around radio management today lies in identifying the right talent for the right role. And then working that into the line-up change. "Our contracts run from July to June, but we like to remain as consistent as possible with our line-up, as the relationships formed with listeners take time to develop. Consistency is the name of the game if you want to win, which is why recruiting the right people upfront is so important. The discussions at ECR are usually our GM, Boni Mchunu, our talent development manager, Tumelo Diaho-Monaheng and myself," he says.
"We get demos all the time from hopeful presenters and producers. A lot of kids do a 12-month radio course somewhere and think they are ready to be on prime time radio. I prefer to go out and find talent. One of my recent finds, who I found through a Twitter Talent Search, has just started hosting Drive on 5FM and our sports anchor on East Coast Breakfast I met in a box at a rugby match at Kings Park, so traditional channels, in my view, are becoming obsolete."
Different streams of talent
Primedia says while community and campus radio are still "notable sources for new talent", there are different streams of talent such as the stand-up comedy circuit, which has been a useful hunting ground. So is attending events and functions and seeing MCs who can connect with a live audience.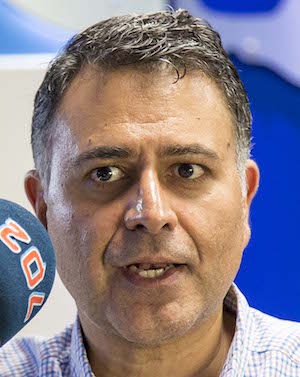 "On the talk stations – journalists, analysts, commentators and thought leaders could all be considered to see if they translate well to the requirements of talk radio. Social media stars get called up for tests to see how well they translate to radio as well. Competitor stations are naturally also a potential source, if there's a fit for our stations," says Primeda Broadcasting CEO, Omar Essack.
(Note on Primedia quotes: answers derived through inputs from Ravi Naidoo, station manager at 947; Thabisile Mbete, station manager 702; Stephen Werner, programme manager Kfm, Amy Rusike; programme manager 947 and Omar Essack, CEO Primedia Broadcasting but for ease of reference, we will attribute them to Essack.)
"The best producer that I ever found was a movie reviewer for a newspaper. I loved how insightful he was, interviewed him, asked him to tell me how he would craft a morning radio show and then hired him," Essack says.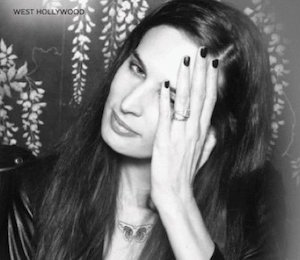 Producers, says Cullinan (left), are the hardest talent to find because there is "a great misunderstanding about what a producer does".
She says the word 'producer' "covers a multitude of perceptions and understandings depending on whom you are talking to including technical audio producers, administrative show producers, call screeners and content creators and researchers. The most difficult person to find is a good content producer. This is someone who is skilled at sourcing and developing ideas and concepts and knowing how to translate those to their on-air teams in a powerful and emotionally evocative way, all while following the rules of radio 101!"
Johnson agrees, especially nowadays when understanding digital is key to the job. "A producer in the old days got coffee, did the paperwork, the edits promos. They weren't involved in content development. They didn't have status as those overseas at BBC or Canadian Broadcasting Corporation. Having producers relatively new for us. And we've tried to elevate their rating in the pecking order. Producers should be developing content, tone. Some of the older guys they find it harder to work with opinionated, intelligent producers because they make them look bad. But whole process here is work in progress. Really good producers have to know content and the audience and how to twist and turn it and curate it to fit the mould. They need to know digital, how to curate and know tech stuff. How to run Twitter, Facebook, Instagram effectively. We always are looking for those kinds of people," he says.
Then, of course, producers often follow the on-air talent when they leave. "This is more because the DJ feels uneasy without a producer they have long worked with who knows their quirks and abilities and what they like to share with the audience," says Cullinan. "A content producer is not something that every DJ has, predominantly this is reserved for the high revenue, high audience shows where your strongest and most experienced DJs are usually hosting."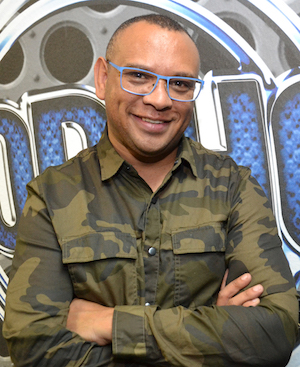 Losing talent is a blow to stations, and can lead to listeners following the DJ. "There is normally an outcry from loyal listeners when a popular on-air personality leaves the station," says Good Hope FM station manager, Brendan Ficks.
"The station normally goes the extra mile to promote newly recruited on-air personalities. Over years the station has also established itself as leading Cape Town radio stations to introduce new on-air personalities and many listeners are actually looking to build relationships with the new Good Hope FM on-air personalities. We have also experienced that many listeners who have followed on-air personalities to other radio stations return to Good Hope FM eventually, because of its unique environment."
The Media Online, when writing a story on changes to the 702 line-up, particularly with Sam Cowan hanging up her headphones, received more reader letters than any other story.
"If it's a great personality who has built a strong relationship with the audience, then they definitely miss him or her, especially if they don't relate to the replacement," says Essack. "Star status is a big part of the appeal of a certain station or show, and good programmers need to understand their audience well enough to anticipate who will connect with their listeners, so that line up changes ultimately don't lead to significant losses. Sometimes there is a drop off and audiences definitely aren't shy to complain."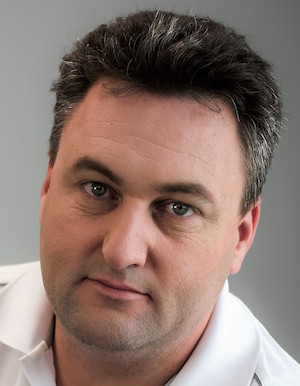 Gary Stroebel (left), CEO of Central Media Group, which includes Free State powerhouse, OFM, says he has found that just being honest is the simplest strategy when it comes to looking after talent.
"We always commit to a policy of being fair to on-air talent with regards contracting – elements of 'fair' include: notice well in advance of contract renewals around what our plans are, long term contracts for senior presenters, and a totally open door policy for talent to anyone in management," he says.
Nurturing young talent
"If people know where they stand and what is expected, they also tend to act more fairly. We are also realistic about the sometimes-fickle nature of this industry, and so we work hard with junior presenters to allow them to develop multiple skills and/or qualifications early on in their career with us. Many of our full-time staff have joined as presenters and been given opportunities in other areas of our business as they develop their long-term skills. Including myself."
Stroebel admits 'poaching' of talent between radio stations is common and not always well managed. "It is a key problem in our industry that there is a low level of mutual honesty between on-air talent, and management, giving rise to the idea of 'poaching'. As an industry I think we manage this aspect badly. The roots of this lie in the labour environment and the various laws that make it almost impossible to treat talent like 'staff' – as a result loyalty and trust levels are low, and there is little transparency with regards to staff movements.
"If I could change one thing in radio it would be for a greater degree of co-operation between radio stations with regards to development of young talent to keep them in radio," he says. "The problem is that we have created a cutthroat type environment for on-air staff, which many of them find incredibly traumatising early in their career. It sounds naïve I know, but I think many young people reject radio after a few years, mostly because no-one want to be annually dispensable, whilst the simplest way to progress is through unmanaged 'poaching' – which is by nature dishonest and leads to cynical managers and presenters."
Honesty matters when managing talent, says Fick. "On-air presenters are very unique and should be managed as such.  It is important they have the freedom to be creative; however they need to operate within the culture of the radio station and adhere to all relevant rules and regulations.  It is not easy to manage on-air presenters, especially the well-known seasoned presenters.  Overtime I have developed a unique rapport with each individual, which forms the bedrock of any discussion."
Of course salaries are a huge part of finding and keeping talent, but as Johnson points out, almost no independent stations can pay the rates and perks associated with a high profile gig at the SABC. They pay up to 40% more than what a station like Kaya can afford. "Guys like Fresh and Lewis are earning six figures and have been for a while," he says.
Cullinan reckons she wouldn't be station manager of 5FM if she revealed the numbers. "But there are different ways in which packages are structured," she says. "My DJs are all freelancers, which means that I pay them an hourly rate for the hours that they are delivering their shows. This means they supplement their incomes with all manner of work from DJing and MCing to voice-overs and TV work. The more experienced you are (and the more boxes you are able to tick on my list) the more likely your hourly rate is higher."
Essack says Primedia has an in-house talent agency, called PrimeTalent, which was set up to, manage the talents' external bookings and ensure that they get the fair compensation for their status, skill and work. "It's important to note the power of the platform for the presenters, and we want to help them to maximize this time in the spotlight as radio can be a cruel industry. The bulk of the fees for live gigs or endorsements go to the talent, with a management fee to PrimeTalent," he explains.
So how do you keep your talent happy? Essack has the answer. "Pay them well, give them constant feedback, praise them when they are exceptional, involve them in strategic planning and understand them well enough to know what makes them tick…"