Luxury cars, alcohol flowing and the glamorous backdrop of The Shed at Steyn City – the Afropolitan certainly knows how to party! Afropolitan Magazine celebrated its 50th issue in style and Michael Bratt was invited to the party.
While the party kicked off with a major DJ session and music – live performances by Generations actress Abigail Kubeka, and Proverb, and DJ sets from Greg Maloka and DJ Marley thrilled the audience – the grand unveiling of the evening was the cover for the 50th issue of the Afropolitan magazine. The die-cut cover has given it a stylish, sophisticated look.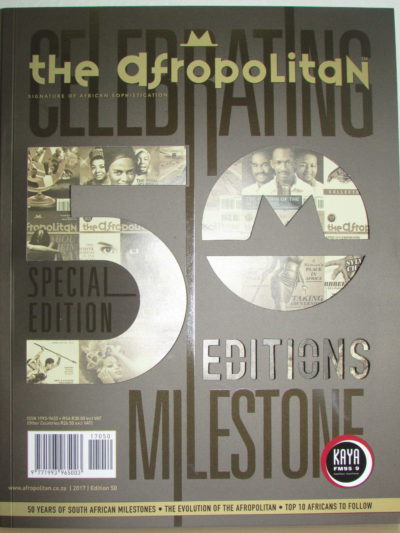 Sean Press, CEO of Contact Media, spoke to The Media Online about the magazine's beginnings. "I had spent years overseas and I wanted to come back and be a part of something that celebrated Africa, its successes, the positive and good news stories, and the people that are making and doing it". He credits the success of the magazine to a simple philosophy: "Understanding our readers and sticking to our strategy of not trying to be everything to everyone and relationships are a huge part of our business."
Afropolitan's digital presence
Like almost all print publications, the Afropolitan realised the need to have a presence in the digital space to accompany the print copy. Accompanying the ABC audited circulation of 10 000 for the magazine (with an estimated readership of 30 000 as many copies sit in high traffic areas including the Bidvest hospitality lounge and a couple of hotels, the brand's Facebook page has over 10 000 followers and the online subscriber base currently stands at 18 500.
"I don't think instant coffee's ever replaced a good cup of coffee," said Press, sharing his thoughts on the role that print publications now play in a digital world. "People still enjoy the tangible… a lot of digital is shared content while we spend a lot of money on quality content… I believe good print titles, specifically custom titles, will stay around for a long time because people like to feel special, they like to feel like something has been created for them."
A new editor
At the event a new editor for the publication was revealed. It is Kaya FM DJ and former editor of DestinyMAN, Kojo Baffoe. "I believe we need publications that speak to the needs of the Afropolitans out there … I consider myself to be an Afropolitan so for me it makes perfect sense, because it feels like the perfect fit," Baffoe said.
He assured Afropolitan readers that there won't be fundamental changes to the magazine. "The Afropolitan is not broke, so it's not like I'm coming in and getting involved with something that is broken. I'm picking up on the legacy of every editor and every person who has worked on it. What I'm really doing is bringing my perspective, understanding, experience, and insight and hopefully tweak and take the best of the Afropolitan and adding my feel to it."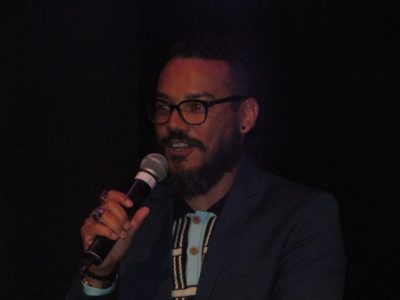 Baffoe has a clear strategy in terms of content. "There's a myriad of conversations we need to have across the board, it's not just political. There are heavy social issues but there are other issues as well like single fathers and renewable energy. The future of Afropolitan is context, being relevant and being contextual more so in people's lives and I believe that is where the media should be," he said.
He also touched on the relevance of print publications in today's digital world, stating that it is guided by the reason the magazine is being published. He also strongly advocates for telling stories across all platforms, but believes that adapting the content for each specific platform is vital. "Content still is king, but without context content is just a bunch of information".
Afropolitan's brand partner
When the magazine was launched, radio station Kaya FM came on board as a partner. Press explains that at the time this made sense. "If we looked at our readership that we were going after, Kaya owned that space… we are able to extend our magazine which is on the print and digital platforms and event activations into the radio space and they are able to have an extension of their brand into the print space". In every edition of the magazine Kaya FM has a dedicated section, which they decide what contents are included.
What's next for the Afropolitan magazine?
Press believes the future is bright for the magazine. "What's next for Afropolitan Magazine is to keep growing our audience and influence and a little bit more of the same. We've been referred to as a cult brand, it's not just a magazine, our readers refer to themselves as Afropolitans and are part of the Afropolitan family and movement".
Here are some photos taken at the event:
Follow Michael Bratt on Twitter @MichaelBratt8