The future of advertising lies in technology and a data-centric approach focused on delivering unique user experiences, and blurring communication lines to deliver uniform brand messages.
Outdoor advertising will continue to be highly impacted by advancements in technology such as digital displays, programmatic trading, augmented reality, artificial intelligence (AI) and interactive experiences. Additionally, the shift towards a data-by-design approach – along the entire value chain – will be a focus area affecting demand, performance, media value and campaign management.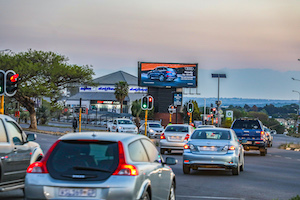 As online media ad spend increases, outdoor advertising must evolve and offer innovative ways of engaging with consumers. Through shared data points, the outdoor ad industry will need to demonstrate how it complements and enhances campaigns on other verticals when purposefully incorporated, and the creative is customised for the channel.
Media agencies and brands have increased demands for targeted advertising, improved measurement and post-campaign reporting – all areas where data and technology unlock value and maintain relevance for outdoor within the media mix.
Exciting times lie ahead, as the industry is primed for tremendous growth by leveraging several focal areas that have helped it to withstand the past three years of turbulent trading.
Most of the trends that will dominate the outdoor ad industry in the next decade have already begun, but it will take time to implement and enjoy market-wide adoption to deliver better outcomes for advertisers.
Delivering seamless stories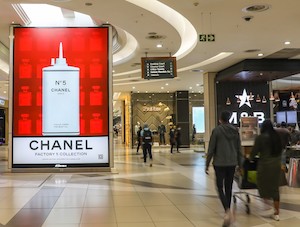 Digital-out-of-home (DOOH) is on course to become one of the fastest-growing channels this year, with an expected increase in ad spend of 8.4%. The format played a pivotal role in the industry's post-pandemic recovery.
DOOH is expected to reach 38% of total out-of-home ad spend over the next three years. According to a DPAA study, 81% of advertisers will recommend incorporating DOOH into their media schedules.
The sector is expected to see a significant increase in the number of screens across environments and locations, influenced by affordable pricing, display quality and screen technology. Driving market expansion through increased availability will influence demand, an increase in mobile insights and in turn, rates enjoyed by media owners.
Managing the large volume of touchpoints and complex campaign will require improved automation and integration with other media verticals. DOOH and  programmatic DOOH (pDOOH) will need improved API integration to facilitate elements such as dynamic pricing models and seamless automation of campaign playouts.
Data-rich automation will enable new approaches and thinking for the media, such as deploying sequential or linear creative campaigns and enhanced dynamic triggers, that impact brand and performance objectives. Programmatic will need to play a more strategic role in the media mix, requiring dedicated sales and insights teams to best leverage its dynamic capability.
AI and machine learning will likely increase, influencing all areas of campaign management – with the benefit of more efficient location, format and screen selection, coupled with creative placement, and better measurement.
Additionally, the integration of 5G networks will impact several areas of the industry, from planning to reporting, affording both media owners and advertisers the benefit of faster and more reliable connectivity, enabling more seamless and connected outdoor advertising experiences, in particular with deep motion, 3D and anamorphic campaigns. Delivering more connected and seamless outdoor advertising experiences across environments.
Programmatic DOOH is grossly undervalued and misused locally; it is seen as an alternative buying and deployment system instead of a strategic, data-led tool to deliver dynamic and immersive campaigns. We will witness several changes in programmatic trading through integration with online DSPs, such as Google's DV360, to enable omnichannel campaign planning and delivery from one platform.
More independent verification
With great scale comes even greater complexity. More screens, more environments and more ads being played on digital screens – with diverse ways in which campaigns will be bought, sold, and deployed – impacts trust and transparency.
As technology continues to advance and businesses become increasingly reliant on data, the importance of data privacy and the application of personal information will only grow. The outdoor media industry will heavily rely on mobile data, requiring data policies and internal practices to ensure compliance and fair governance for their data strategy.
The increased prevalence of DOOH billboards, place-based networks, and supporting technology and data vendors, will require media owners to be mindful of their supplier procurement policies, to ensure compliance in media planning, targeting and reporting.
Media agencies and brands will require more granular delivery insights to enable campaign optimisation on the fly, while ensuring campaign playouts run accurately as scheduled and deployed. We believe third-party verification companies will play a more strategic role by providing further control, accountability and transparency to brands.
Focus on data and insights
Data and insights are fueling investment and growth: 87% of marketers believe data is their company's most underutilised asset, while 40% of businesses intend to increase their data-driven marketing investments. To remain relevant and enable forecast growth, the outdoor sector will need to increase collaboration between media owners and industry players to define a clear data strategy to address planning and measurement across environments.
With diverse environments and multiple data vendors, the complexity and lack of uniformity for media strategists will hamper growth. Marketers are requesting more insights from outdoor media (as offered in the online space) along the entire value chain, to facilitate omnichannel media planning.
Using a multi-vendor data approach and improved data integration, the industry will be able to leverage new technology and data sources to report and address diverse media strategies and planning areas. Unified platforms and data sources will help address areas such as the creative impact, campaign message optimisation and deeper location insights for post-campaign reporting.
The use of data-driven targeted advertising is also expected to grow, as brands and marketers look for ways to deliver personalised messages to specific audiences. By leveraging first and third-party data – such as till point sales, online shopping preferences and location insights – advertisers will be able to deliver more relevant and effective campaigns.
One challenge the local industry will face is agreeing to uniform data standards and the scope of metrics to plan and report on. This introduces a layer of complexity due to different approaches and methodologies to secure the data, impacting the media agencies' understanding and application of such metrics. The industry runs the risk of compromised trust in the scope of data presented and increasing complexity in planning and post-campaign reporting.
As the cookie crumbles…
The demise of the cookie will open a layer of opportunity for digital and classic out-of-home advertising. The 'cookieless' future has a profound impact on digital marketing, making it harder to deliver personalised, targeted advertising and measure the effectiveness of campaigns.
Classic and DOOH will offer a new value proposition of delivering reach to high-value audiences and access to an untapped market of the 'walled garden' that Apple, Facebook, Google and Amazon have controlled for years. And as the industry adopts new technologies, outdoor media will be able to deliver more contextually relevant messages in a compliant and safe way that builds trust and credibility with consumers.
Design with purpose
Creative plays a critical role in any campaign delivery, accounting for up to 55% of campaign performance, according to insights from Kantar. OOH will need to continue to invest in new technologies and approaches to allow advertisers to deliver personalised content to specific audiences.
Data and tech will enable new approaches and thinking for the media, such as running A/B testing and adjusting content based on changing conditions and performance, or featuring content that trends in the morning on Instagram, later that day on DOOH.
AI and machine learning will help guide and optimise creative for outdoor, factoring in how and where the media is consumed. Improving automation will facilitate deploying dynamic playouts and creative relevancy, tailoring the creative message and targeting consumer profiles to deliver better results.
For brands to create immersive experiences for customers, we expect the number of AR and anamorphic campaigns to increase. Tailored creative will require improved planning and collaboration between media owners and brands to develop purposeful installations that complement brand and campaign stories.
Media owners have the opportunity to merge creative message and delivery with performance insights and provide outcome-based media schedules that complement and enhance omnichannel campaigns.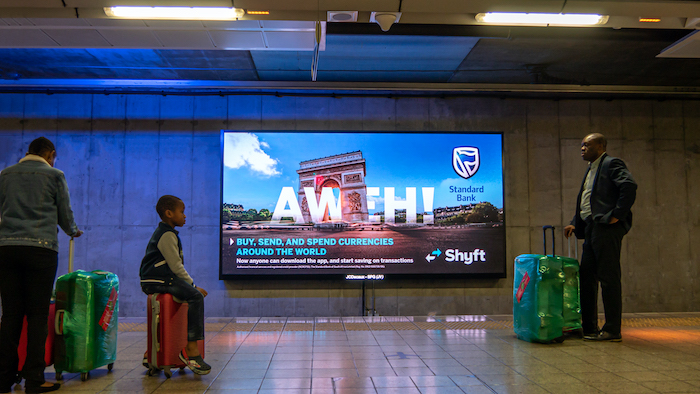 Sustainability by design
Consumer focus on sustainability is an ever-growing trend, as people support brands and organisations that complement their values and lifestyle. Companies must know that 'greenwashing' their sustainability initiatives for PR and marketing purposes are deceptive practices that impact brand trust, which is difficult to regain once lost.
Media owners will need to play an active role in the push towards sustainable advertising activities by employing methods that resonate with consumers and leave a lasting impact. Key to these is energy consumption, recycling, supply chain management and delivering purposeful projects with utilitarian value to communities and citizens.
To make a difference, media owners will need to actively vest resources to address the needs of consumers by offering services and amenities such as WiFi hotspots, planting indigenous to address carbon emissions or introducing incubation programmes to promote employment.
It is an exciting time to be in outdoor advertising; the industry is primed for growth by leveraging diverse market conditions and by playing a more purposeful role along the sales and marketing funnel. These require improved collaboration between media owners and media agencies to address the changing market and advertisers' needs. Overall, the future of outdoor will be more immersive, personalised, and data-driven.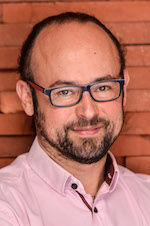 Howard Lonstein is the trade marketing specialist at JCDecaux Africa. He has proven skills in media and communications strategy, campaign management, product launches, and trade marketing, leading to the successful launch of new products and brands into the market. Lonstein's core focuses of interest include marketing manager, business optimisation, product management, brand management, campaign management, product marketing, sales enablement, managing teams, communication and media strategy.
---
CLICK ON THE COVER TO READ THE MEDIA YEARBOOK 2023: FAST>>FORWARD