[PRESS OFFICE] At the beginning of August, Infor®, the industry cloud company, announced it has completed the first two stages of a multi-tenant cloud ERP deployment at Croatian mobility company Project 3 Mobility (P3).
The project has been launched to produce urban autonomous mobility services for the European market.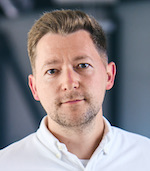 P3 is a start-up organisation connected to Croatia's Rimac Group, dedicated to urban mobility services based on fully autonomous electric vehicles. P3 is in a unique position to prioritise the user experience and personalisation as part of its proposition.
Infor was selected by P3 from a shortlist including SAP and IFS. The decision was based on Infor's credentials, the commitment of its people, industry expertise and out-of-the-box functionality.
Following a successful go-live for human resources capabilities earlier this year, P3 has also gone live with finance and procurement in Croatia and the UK, following a migration of balances, open invoices, and budgets from its legacy technology environment. Once the factory is built, P3 will deploy Infor CloudSuite Automotive's manufacturing capabilities.
Partnership approach
"Infor stood out based on its dedication, commitment and ethos, and we were impressed with the breadth of expertise, and the professionalism of the consultants involved," comments Lee Clayton, head of IT at Project 3 Mobility.
"Its partnership approach, flexibility and experience of our industry and our project goals, and the necessary flexibility that comes with working with both start-ups and scale-ups was invaluable, and the expertise the team has brought to the project so far has been impressive."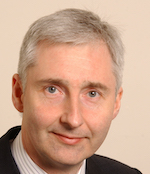 Andrew Kinder, Infor SVP of industry strategy, comments: "P3 is one of the most exciting developments in our modern way of living in an increasingly digital age. Boldly, P3 will revolutionise mobility services in the European Union, and we are proud to support such a sustainable venture.
"We have an incredibly tight relationship with the P3 team, which has been intrinsic to the project's success. We look forward to seeing the vehicles on our roads in the future as the facility goes live."
New ecosystem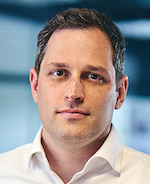 P3 CEO Marko Pejković said: "We are developing a whole new ecosystem for urban autonomous mobility that consists of three key elements: the urban autonomous vehicle, specialized infrastructure, and a complete service platform.
"The realisation of our project will increase efficiency and safety in traffic and will achieve a positive impact on the environment and city infrastructure. We are convinced that this project will create significant benefits for Zagreb, where we will launch our first service, and numerous other European cities that are following."
---
About Project 3 Mobility
Project 3 Mobility is a Croatia-based company developing a new ecosystem for urban autonomous mobility. The ground-breaking ecosystem consists of three key elements that P3 is creating: the urban autonomous vehicle, specialised infrastructure, and a complete service platform. This will significantly improve transportation in urban areas and revolutionize the way we move in our cities. Given the innovative solution, the project has attracted multiple experts from all around the world. Currently, Project 3 Mobility has a team of 200 people and plans to increase that number and open new positions in both of its offices – in Croatia and the UK. Visit p3m.com.
About Infor 
Infor is a global leader in business cloud software specialized by industry. We develop complete solutions for our focus industries. Infor's mission-critical enterprise applications and services are designed to deliver sustainable operational advantages with security and faster time to value. Over 60,000 organizations in more than 175 countries rely on Infor's 17,000 employees to help achieve their business goals. As a Koch company, our financial strength, ownership structure, and long-term view empower us to foster enduring, mutually beneficial relationships with our customers. Visit Infor.com.  
---