[PRESS OFFICE] Celebrating Women is an annual magazine, published by Arena Holdings.
This publication features the 2023 Gender Mainstreaming Awards Africa, which are a strong indicator of the strides being made to create more gender-balanced corporate entities.
The winners and finalists have shown a commitment to gender parity at both shop floor and management levels, but more must be done to ensure that issues around diversity, equity and inclusion do not become a tick-box requirement but are inculcated into the culture of South African public and private spaces.
The magazine talks to women committed to having the hard conversations, breaking the age-old barriers to entry, and inspiring and helping other women rise through the ranks.
Click on cover to read the free publication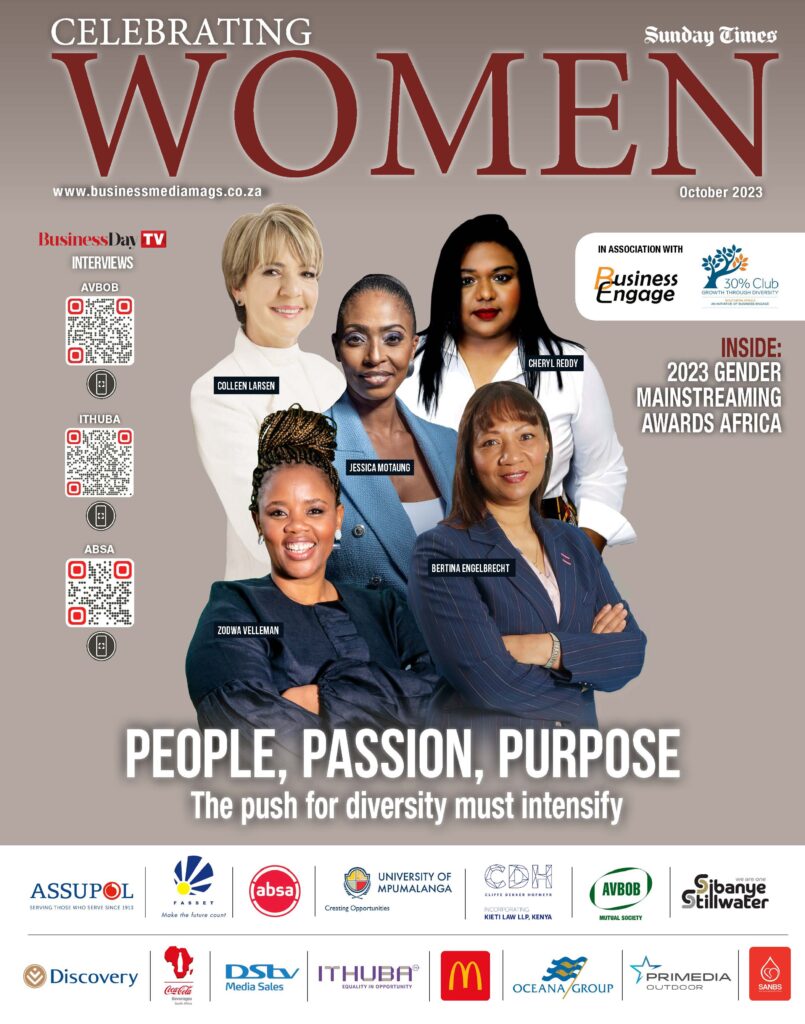 For more information, contact Tarin-Lee Watts, email:  WattsT@picasso.co.za or call: 079 504 7729.
---