[PARTNER CONTENT] To be entrusted with managing a station like Rosestad 100.6 FM has been the highlight of my 20-year career in radio.
Bernie Naude: General Manager Rosestad 100.6 FM
Rosestad has become a major player in the radio landscape and even as a community radio station, has very quickly become the number one choice for our very loyal listeners. It is worth mentioning that every radio station in the region has its own listeners and the competition between the stations is healthy.
However, we have found that with the flexibility of the product we offer, advertisers stay loyal, and we have advertisers on air that has been with us from the beginning almost 30 years ago.
Rosestad 100.6 FM has the privilege to celebrate our 30th anniversary next year, and it promises to be a celebration that will engage all listeners and advertisers. It is no small feat for a community station to stay viable over such a long period of time, but we have done it with the unwavering support of the community we serve.
Sets us above the rest
Rosestad strives to bring the best results from any campaign to our clients, backed up by professional service and a sales team that cater to the needs of the client.
We do this by putting together campaigns that are tailor-made for each client and flexible. Nothing, in other words, is fixed and set in stone.
This is what sets us above the rest, and we will continue to make sure that advertisers get their money's worth and create an environment where loyalty is always the result.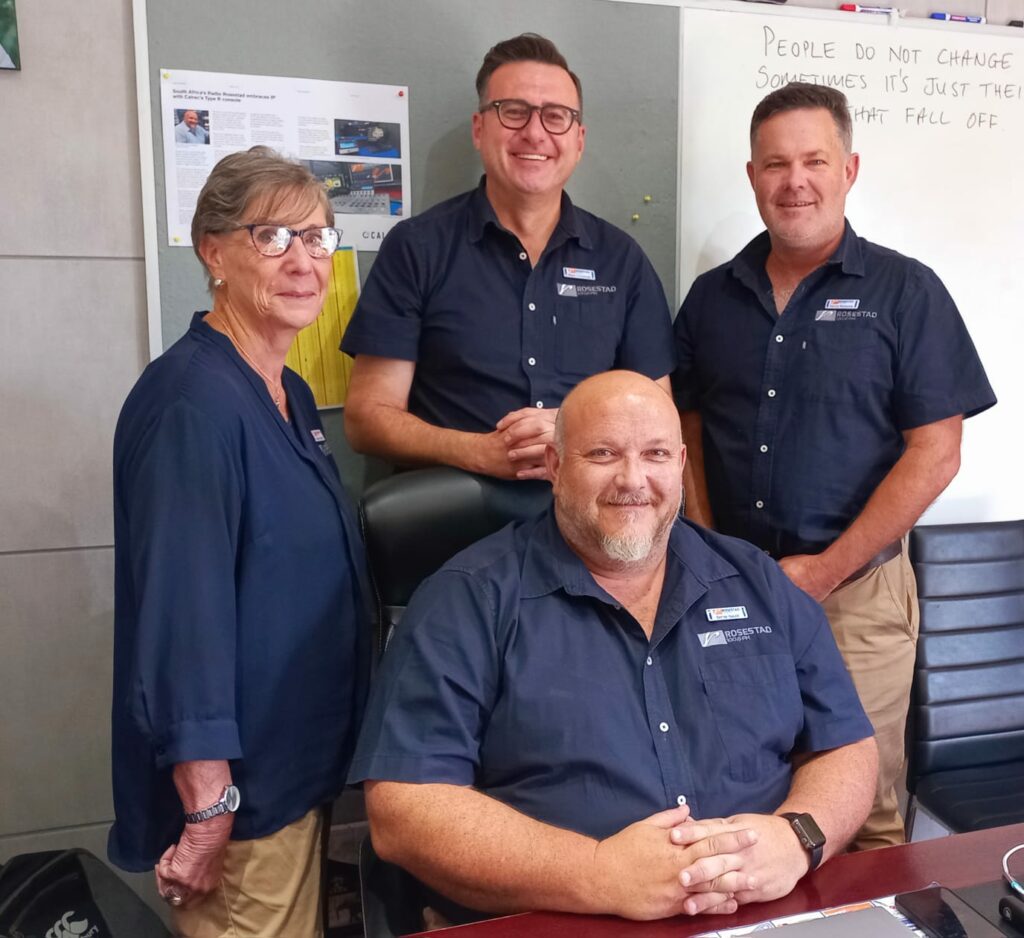 Dean Ririe:  Programme co-ordinator at Rosestad 100.6 FM
Rosestad 100.6 FM has progressed into one of the domineering community stations in our Free State Area. The sound has progressed into a sound that brings all people understanding Afrikaans into our radio family. We have currently got a very talented pool of radio presenters, that have a huge wealth of experience.
We are focusing on our area frequency where we reach and realise that we can offer a lot of community-based information. Rosestad 100.6 FM focuses on all ages and LSM markets and thus makes us the community radio of choice.
Johleen Olivier:  Sales manager at Rosestad 100.6 FM
Irrespective a client's budget, Rosestad 100.6 FM's Sales Team always creates a tailor-made campaign to ensure the clients' needs are met. Just a reminder that we are entering the last term of the financial year and we would accommodate any reasonable request and budget.
Please contact us for any assistance once you start planning for the new financial year.
The testimonials below, received from a local client as well as an advertising agency, speak for itself.
Louis van Niekerk: Director Triomf Panel Beaters
When vehicles are checked in at Triumph Panel beaters for repairs, we first do a quality control what works or not.  Interestingly enough, I find the bulk of vehicles' radios are tuned to Rosestad 100.6 FM on the day the vehicle comes in – I estimate ± 80% of our customers listen to your station. On account of this, I have decided to advertise my business on Rosestad 100.6 FM.
Pumza Sixishe: head of operations at Motherland OMNI
My division works with over 200 radio stations on a monthly basis. There are those stations that are a delight to work with and Rosestad 100.6FM is one of them. Our agency has had the pleasure of working with them on various radio campaigns over the past few years, and we have been consistently impressed with their unwavering professionalism, dedication, and excellent delivery of successful radio campaigns.
What sets Rosestad 100.6Fm apart is their ability to connect potential clients with an intimate and loyal audience that has significant buying power. Their team is highly skilled and knowledgeable about the radio industry and its target audience, making them a valuable partner for our agency and clients.
Exceed expectations
One of the standout qualities of Rosestad 100.6FM is their reliability. They have consistently met and often exceeded our expectations on each radio campaign they have undertaken. Their team is collaborative, communicative, and always open to feedback, ensuring that their clients' needs are met and exceeded.
Overall, we have been very satisfied with our experiences working with Rosestad 100.6FM. If you require further information, please do not hesitate to contact me at pumza@motherlandomni.co.za.
I am more than happy to provide additional insights into our positive experiences working with this fantastic team.
---