The Media Online's weekly column delivering news of award wins, entries, competitions, dates to note and winners in the media.
PRISM Awards celebrates unprecedented participation in 2023, highlighting the power of Storytelling & PR
The PRISM Awards has announced that an unprecedented number of entries – 454 in total, with 380 meeting the stringent qualifying criteria – have been received this year. While there has been a steady ramping up of participation over the past five years, the volume and quality of entries this year have far shattered even our most optimistic expectations – exceeding all previous records in the history of the awards.
"The overwhelming response to this year's call for entries is a testament to the enduring vibrancy and resilience of our industry. In a world increasingly driven by narratives, the art of storytelling continues to command immense power and influence," said Landiwe Manana, Public Relations Institute of Southern Africa (PRISA) general manager and PRISM Awards chairperson.
Manana said the enthusiasm around the awards reaffirms the vibrant growth in our industry and the society-wide acknowledgement of the crucial role played by strategic communications professionals in the rapidly digitising landscape of today.
Sharing these sentiments of excitement, Bradly Howland, CEO of Alkemi Collective (formerly HWB Communications) and member of the PRISM Awards organising committee says that the campaigns submitted are a reflection of the continuing evolution of our industry, demonstrating an adeptness at weaving narratives that are not just engaging but also strategically aligned with the ever-changing global communications landscape.
As a member of PRISA and the Public Relations Consultants' Chapter of PRISA (PRCC), Howland adds that the awards present a unique opportunity to recognise and celebrate this dynamism, shining a spotlight on practitioners and agencies who are pushing the boundaries and setting new standards of excellence in our field. "The PRISM Awards is a catalyst, not just for celebrating achievements, but also for inspiring individuals and organisations to strive for greater heights."
The award ceremony will take place on 28 July 2023 in Johannesburg.
South Africa wins big at the International Loyalty Awards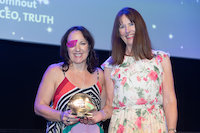 South Africa's loyalty sector have triumphed at the International Loyalty Awards in London, with Truth CEO, Amanda Cromhout, winning the only individual award, and eBucks and DStv receiving global acclaim in four categories.
The International Loyalty Awards are considered the pinnacle of recognition for consumer loyalty programmes and pay tribute to the brands building lasting, profitable customer relationships. The 2023 Awards Ceremony saw 111 finalists competing across 18 categories, with South African loyalty programmes up against international brands such as Adidas, Mastercard and Exxon Mobil.
FNB's eBucks received three accolades for The Best Use of Technology, The Best Long-Term Loyalty Initiative and Best Loyalty Programme in the Africa & Middle East region. eBucks was the only loyalty brand to receive three awards at this year's event.
DStv and Ogilvy South Africa were recognised for the Best Short-Term Loyalty Initiative for a campaign that gave Big Brother fans control using DStv Rewards.
Cromhout, the CEO of Truth, a Cape Town-based loyalty consultancy and South Africa's foremost expert on loyalty was recognised as the International Loyalty Personality of the Year. This is the only Award to recognise a person's contribution to the industry. All the other awards are for loyalty programmes.
0307 Films Cape Town shortlisted at Gerety Awards 2023
Gerety Awards, the creative prize that brings together an all female jury to select the best in advertising from a powerful perspective, reveals the global shortlist along with the agency and production company of the year by country titles.
0307 Films Cape Town was shortlisted in the Craft Cut with the campaign 'Sorry Mum' for McDonald's.
In-person judging sessions were held around the world, and this week you can watch the jury insight panels LIVE from Romania, UK, USA, Colombia, Spain, Sweden, UAE, India and AU/NZ.
A total of 325 entries were shortlisted from 42 different countries:
Most shortlisted category: across different media is the Craft Cut with a total of 79 shortlisted entries and Works for Good with 66 entries.
Most shortlisted campaigns: Across multiple categories, House of Legends, SickKids Foundation by Cossette followed by THE GLITCH for Alzheimer Forschung Initiative by BBDO Germany and Shout for Movistar from VMLY&R Mexico
Most Shortlisted Agency: Cossette with 16 shortlisted entries
Most shortlisted Brand: McDonald's across 10 different countries with shortlisted entries from Cossette, DDB Warszawa, DDB Wien, DENTSU INC, Leo Burnett Group Manila, NORD DDB Helsinki, OMD Germany, Scholz & Friends, TBWA\Paris and Wieden+Kennedy
Most shortlisted network: from 12 different countries is VMLY&R
Most shortlisted Holding company: Omnicom with 60 shortlisted entries followed by IPG with 53 and WPP with 52 shortlisted entries
The Grand jury will now choose the final winners which will be announced Tuesday, 5 September. It will include Bronze, Silver, Gold, and Grand Prix, along with the overall Network and Agency of the year winners. 
The 2023 Agency and Production Company of the year by country winners are:
AU/NZ Agency of the Year: The Monkeys part of Accenture Song, Sydney
UAE Agency of the Year: Impact BBDO
UK Agency of the Year: The&Partnership
USA Agency of the Year: Observatory
Spanish Agency of the Year: Sioux & Cyranos
Indian Production Company of the Year: Vanilla Films
Spanish Production Company of the Year: Mamma Team
UK Production Company of the Year: Riff Raff Films
USA Production Company of the Year: Partizan
New category announced in 2023 Galliova Food and Health Writers' Awards
The Galliova Food and Health Writers' Awards returns this year with an exciting new category: the Galliova Egg Hero, which is open to food and health writers and social media influencers with content aimed at budget-conscious South Africans with limited disposable income.
This new award category demonstrates once again how the Galliova Awards – now in its 34th year – is constantly evolving to reflect the local media's response to the changing needs of South African consumers.
The South African Poultry Association (SAPA) says the Galliova Egg Hero category is aligned with the very qualities that make eggs such a popular food among South Africans.
"Eggs are one of the most affordable proteins compared to other protein sources. They are accessible for cash-strapped South Africans, and can be eaten for every meal, not just breakfast. This versatility allows food and health writers to easily make eggs the hero of their budget-friendly recipes for breakfast, lunch, supper, snacks and even school lunchboxes," says SAPA.
The new award category also provides social media influencers with a second opportunity to submit their work to the Galliova judges, as it's open to both print and online media.
Secure your spot at the Effie Awards 2023 Gala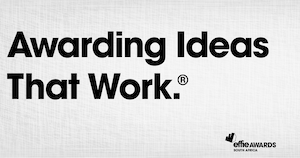 Tickets for the 2023 Effie Awards, taking place on September15th are now available for purchase. The  Association for Communication and Advertising (ACA) and Effie South Africa encourage early booking in order to avoid disappointment as tickets are limited.
The Effie Awards South Africa, hosted by the ACA and sponsored by Nedbank, Investec and GIB, recognise marketing communication that is not only creative but, most importantly, effective.
The awards are now in proud partnership with the Nedbank IMC Conference, Africa's foremost integrated marketing conference. Attendees will gain valuable insights at the Nedbank IMC and witness how these insights are applied to achieve remarkable results at the Effie Awards Gala.
Combination tickets, granting access to both events on the September 15th, are available at a reduced cost. After the conference concludes at 16h00, attendees are invited to network over cocktails before the Gala event begins at 19h00.
World Out of Home Organization announces individual, creative and technical innovation awards at Lisbon Global Congress.
The World Out of Home Organization has announced the individual; winners and creative awards for both Digital and Classic plus Technical innovation at its Global Congress in Lisbon, held on June 7-9.
Technical innovation is chosen from a shortlist of three by Congress delegates.
WOO has also announced the inaugural winner of its new Sustainability Award, reflecting the organisation's redoubling of its drive towards Net Zero with, among other initiatives, a new Sustainability Task Force drawn from WOO members.
The individual winners are:
Lifetime Achievement: Kinetic Global Chief Operating Officer Nick Parker.
Leadership: Andreas Soupliotis – Founder, President and CEO of Hivestack
Rising Star: Alex Tutu Muiruri – Regional Managing Director sub-Saharan Africa, Dentsu.
Highly Commended in this category were:
Georgia Hamp – Client Manager Grand Visual
Mehul Mandalia – Co-founder & Head of Product, Moving Walls
Creative Awards
Classic
HSBC Safe Space Activation
Wunderman Thompson/PHD Media/Talon/blowUP media
Digital
McDonald's Japan – 'Take a Chance with McDonald's'
Dentsu/LIVE BOARD/Hivestack
Technical Innovation 
DOOH.COM, EssenceMediaCom Scotland, Above & Beyond, Kinetic. The first ever interactive, shoppable 3D billboard
Highly Commended
Ocean Outdoor DeepScreen/Ocean Labs
Global Media Kit – Omni-channel Media Planning, Selling and Buying Automation
Sustainability
blowUP media Germany/Vertical Gardens
Highly Commended – GPO VALLAS/Ecovallas
Standard Bank Sikuvile Journalism Awards 2023 shortlist announced
The shortlist for this year's edition of the Standard Bank Sikuvile Journalism Awards, brought to you by South African National Editors' Forum (SANEF), has been announced.
The winners will be announced at an event on Saturday, 24 June at The Venue, Melrose Arch, Gauteng.
All category winners receive the coveted Sikuvile Journalism Award Trophy as well as R15,000 prize money (to be shared if there is more than one winner in a category).                                                 
CATEGORY 1:   HARD NEWS
NAME                                  TITLE                                                                                                                      COMPANY
Myles Illidge
"Department of Justice ransomware attack"
MyBroadband

Norman Masungwini

"R480 Million Bill for Idle State Cars"

"2024 National Elections under threat"

City Press

Noxolo Sibiya
"How many more must die?"
Sowetan
CATEGORY 2: INDIGENOUS LANGUAGE REPORTING IN COMMUNITY MEDIA
Cleopatra Jones

"Not Just a Body Number"

"Inkolelo Engaziwa"

SABC

Vukosi Mathonsi
"Carjacking"

"Drugs"

"Miss SA 2022 Profile"

SABC
CATEGORY 3:  COMMUNITY SERVICE REPORTING
Liezl Human
"Plan to create 'Khoisan Orania' in Grabouw"
Ground up
Malibongwe Dayimani

Kayleen Morgan

"Enyobeni tavern tragedy"
News24
Nomvuyo Ntanjana
"Left off the grid"

SABC
Sune Payne
"Heartache of forced removals lingers as claimants prepare to make 'history' and move back to District Six"
Daily Maverick
Zikhona Tshona
"Siyabonga"
Newzroom Afrika
CATEGORY 4:   POPULAR JOURNALISM
NO FINALISTS
CATEGORY 5:   INVESTIGATIVE JOURNALISM
Dewald van Rensburg
"The Laundry"
AmaBhungane – Daily Maverick
Jeff Wicks
"Silenced: Why Babita Deokaran was murdered"
News24
Raymond Joseph
"Gaming the Lottery"
GroundUp
Tankiso Maketha

Graeme Hosken

Aron Hyman

"Zama Zama Investigation"
TimesLIVE
CATEGORY 6:   BUSINESS JOURNALISM
Ann Crotty
"Spar: Has the friendly store lost its way"
Financial Mail
Antoinette Slabbert
"Einde van die pad"
Rapport
Carol Paton
"From AK-47s to business forums: This is how SA's 'construction mafia' is winning"
News24
Dewald van Rensburg
"The ANC's Manganese 'Gold Mine"

"Gold 'scam' robs SA of billions, says SARS"

AmaBhungane
Lisa Steyn
"Will Transnet be the next Eskom? Industry warns rail is in free fall in SA"
News24
Thanduxolo Jika

Philani Nombembe

Lwazi Hlangu

"Extortion mafias hold SA hostage"
Sunday Times
William Horne
"Hier is die amper 100 munisipaliteite wat Eskom R50 mjd. Skuld"
Netwerk24
CATEGORY 7:  FEATURES
Franny Rabkin
"Still Searching for the Truth/The Woman in the Blue Dress"
Sunday Times
Jorisna Bonthuys
"Mother of asthmatic children fights for air in dirty shadow of coal power stations"
Daily Maverick
MEDIA HACK TEAM.

Laura Grant

Leonie Joubert

Alastair Otter

Tanya Pampalone

Gemma Ritchie

Gemma Gatticchi

Paul Botes

"A Perfect Storm"
Media Hack-TheOutlier.co.za
NEWS24 TEAM

Nokuthula Manyathi

Sharlene Rood

Chante Schatz

Kayleen Morgan

Amy Gibbings

Aljoscha Kohlstock

"When the rains came"
News24
Susan Comrie
"The Collapse of Old King Coal" (series)
AmaBhungane
Willemien Brümmer
"'n Reeks oor haweloses" (two-part series)
Netwerk24
CATEGORY 8:   LIFESTYLE
Carla Lewis
"Wolbeer is weg"
Beeld
Engela Kruger
"Tjoklit kom lang pad van meer as 80 jaar"
Die Burger
Madeleine Chaput
"The moral question that hangs over 'more bang for your buck'"
Daily Dispatch
Mariëtte Olwagen

"Die lokomotief met die kruishoedjie"
Die Burger
Mia Lindeque

Abigail Javier

"The Homeless Graduate – Gibson's Nzimande's story"
Eyewitness News
Murray La Vita
"Nonconformers to hetero-normative values"
Netwerk24
Nomvuyo Ntanjana
"Carving Out Hope"
SABC
Phemelo Motene
  "Forced Sterilisation" "Understanding the realities of raising a child living with Autism"
Kaya 959
Toast Coetzer
"Dierbare Woestyn"
Taalgenoot
Willemien Brümmer
 "Biblioteke: Is daar 'n toekoms?"
Netwerk24
CATEGORY 9:   COLUMNS/ EDITORIAL
Hamilton Wende
"The first casualty of the war is truth – and humanity is close behind"

"Adriaan Vlok – the old man and the dark shadow of the past"

Daily Maverick
Johanna van Eeden
"Wat is SA se atarimae?"
Beeld
Kgaugelo Masweneng
"Faku was right: 'Where there is fire, there is politics"
TimesLIVE
Mpumelelo Mkhabela
 "Babita Deokaran faced politically connected procurement terrorists and lost"
News24
Sibusiso Mjikeliso
 "With adequate help, Nkosi's story can have a different ending to Tyibilika"
News24
CATEGORY 10:   VISUAL JOURNALISM
Financial Mail

Sarah Buitendach,

Shaun Uthum

Vuyo Singiswa

"FM Covers 2022"

Financial Mail
 Isabella Maake
"Paniekaanvalle aan die toeneem in SA"
Netwerk24
Johnn-Grant Munro
Queen Elizabeth 70 years of history"
Die Burger
Nolo Moima
"Where's the Justice?"
Sunday Times

Rikus Ferreira

 "Wakers en Makers van belofte

"SA kinders sukkel"

"Die soet druppels van oorreding"

Taalgenoot

Theuns Kruger
"Beeld F1-voorblad"
Beeld
Thulani Ntsong
"Phala Phala", "Junkee for coal" and "Koko"
City Press
Vernon Janse van Rensburg
"Koning Charles III"
Beeld
Wilson Mgobhozi
Body of work

"How Did We Get Here?"

City Press
CATEGORY 11:   NEWS PHOTOGRAPHY
| | | |
| --- | --- | --- |
| Ashraf Hendricks | "Huge fire destroys Langa homes" | GroundUp |
| Ashraf Hendricks | "Taxi drivers burn streets of Hout Bay" | GroundUp |
| Kayleen Morgan |  "KZN floods: KwaNdengezi father carries son's body for 10km, joins sea of families desperate for help" | News24 |
| Phandulwazi Jikelo |   "Parly Fire Flares as Questions Mount" | Cape Times |
| Siphiwe Sibeko |  "Mohlakeng descends into chaos as community burns zama zama homes and belongings" | Reuters- Timeslive |
CATEGORY 12:  FEATURE PHOTOGRAPHY
| | | |
| --- | --- | --- |
| André Badenhorst | "Lank leef die konings!" | Taalgenoot |
| André Badenhorst | "Ouskool in Lalaland" | Taalgenoot |
| Felix Dlangamandla |  "No Sanitation" | Daily Maverick |
| Sandile Ndlovu |  "Fallen Reed" | Sunday Times |
| Thulani Mbele | "A Muddy Story" | Sowetan |
CATEGORY 13:   SPORTS PHOTOGRAPHY
| | | |
| --- | --- | --- |
| Ashraf Hendricks | "Gugulethu goes gaga for go-karts" | GroundUp |
| André Badenhorst | "Elke Tutu het 'n storie" | Taalgenoot |
| André Badenhorst | "Hoe ry die boere sit-sit so" | Taalgenoot |
| Deaan Vivier | "Reekssege nog nie in sakkie" | Netwerk24 |
| Lefty Shivambu | "Coach likens himself to Biblical Noah and Moses" | Sowetan |
Categories 14 Manager/Publisher of the Year Award, 15. Juby Mayet Rising Star of the Year, 16. Journalist of the Year and 17. The Allan Kirkland Soga / Standard Bank Chairman's Lifetime Achievement Award (previously the Allan Kirkland Soga: Achievement Award) will be announced at the awards event.
The jury that judged the entries included: Kim Cloete, Tyrone August, Melanie-Ann Feris, Ryland Fisher
Pippa Green, Thabo Leshilo, Mapi Mhlangu, Lesley Mofokeng, Ruth Motau, Neo Ntsoma, Mary Papayya, Gus Silber, Beauregard Tromp, Andile Ntingi, and Portia Kobue.