Forecasts for 2019 ad spend predict stable growth rates for digital advertising globally. A November 2018 report by eMarketer predicted that 2019 digital global advertising would increase by 17% to $327.28 billion. Another global ad spend report by Dentsu Aegis Network forecasts digital ad spend to cross over the 40% share of spend in comparison to other media channels.
Figure 1: Global ad spend forecasts
As online advertising grows by double digit figures, so does the marketing technology that enables the media to run efficiently. Can we now analyse who really views ads online? In addition, what is audience verification or audience validation?
This year I hope one of the top digital media trends in South Africa will be audience verification and validation. Marketers need a better understanding of the person, not the "internet user", who accesses the internet regardless of what device.
I hope in 2019 marketing technology companies will improve digital audience tracking and verification. Ad verification has moved from being a value add to being a necessary must have. It is valuable for digital publishers or digital inventory sellers to have ad verification tools that track viewability, brand safety and ad fraud, however the real impact from a media strategy view is audience verification and tracking of third party audiences.
Digital media is different to traditional media or above-the-line media, yes – however an audience is an audience and verification of that consumer online is the bridge between media types. Ad verification is moving from online adverting being brand safe and viewable to reaching the right audience.
The media buying method or targeting variables for online advertising is not limited to specific audiences. Digital experts know that there is a cost per click buy (CPC), cost per thousand (CPM), cost per view (CPV), cost per completed view (CPCV) and additionally there are different types of targeting including geo-location targeting, device targeting, first party data targeting, network targeting etc.
What is digital audience verification?
In my own words, digital audience verification is the use of pixel codes embedded in campaign assets to track and verify if digital media campaigns reach the right intended audience. Digital audience verification is critical; especially for FMCG brands that buy online media for through-the-line reach tactics. Digital audience verification is critical in verifying programmatic, and ad networks serve impressions to the desired target market. E.g Brand X is running a campaign online, targeting youth 18-24, the audience verification tool will provide data to be analysed and cross checked on if it reached the intended target market. For example, the tool will report stats around the campaign reach and say for instance that the campaign reached 65% of the total South African youth population. It will bring the media language everyone is familiar with, within a single cross media view.
According to Clearcode (a full-service, adtech and martech development company) ad verification is a process that allows advertisers to check if their ads are displayed in the right context, on the right websites, in the right area of a website, and seen by the right audiences. (Article: What is Ad Verification and How Does It Work? Written by: Michal Wlosik. Click here to read full article.)
Some of the tools that I recommend in monitoring audience verification are:
Moat Analytics – Backed by Oracle's DMP, Moat can track campaign audience reach online. Over and above viewability and ad fraud.

Double Verify – This product has deep integrations with Facebook and social, strong brand safety acumen, viewability and ad fraud blocking. However, it lacks an audience verification to integrate with their DMP.

Nielsen DAR – I highly recommend Nielsen's DAR for digital data verification. I believe Nielsen's DAR will improve and assist in driving the hybrid 360 media view of digital.
My top five audience verification must dos
The measurement must be people-centric, measure people and provide a profile of who they are, traditionally demographics. It must be backed by deterministic data, and currency third party panel sample data. Segmentation should be in the context of the South African digital landscape.
The verification tool should also track percentage reach and frequency of the campaign across desired target markets.
The panel sample base should be weighted with industry currency data (Establishment Survey; backed by IAB) to provide a true reflection of the South African internet population, which can be compared to other media channels to enable consumer journey mapping.
The tool should enable index, likelihood and propensity features to the collection and analysis of the data.
The metrics should speak the same language to traditional media channels. From gross-rating points, cost per thousands to cost per rating-point (GRPs, CPM, CPP)
In my view, audience verification is a bridge that connects digital media to traditional media speak. Media is media, marketers are investing money to sell or communicate to desired audiences described as target markets. That target market is, by definition, segmented consumers.
Not all online advertisers are performance focused. Some have a fair share of performance and branding. For branding, reach and frequency media metrics need to be looked at in comparison with TV, radio, cinema, print and out of home.
I also believe that once marketing technology tools improve in monitoring and verifying digital audiences, so will the improvement in the talent space of hybrid media strategist, media analytics and insights specialists as well as hybrid media planners.
Last words
I hope that this year we will see improvements in online audience verification tools backed by stable consistent online audience currency data, context to South Africa IAB supported. A gap exists in South Africa between online and offline media speak, which those that understand and have solid background of both sides become early adaptors of the hybrid industry breeds.
Figure 2: South African Media Landscape
Context is critical when planning media. According to the Establishment Survey 2017B, offline media, TV and radio reaches more than 88% of the total South African population weekly. Marketers cannot ignore the local media landscape in its totality. What digital audience verification will enable is the same metric speak across all media channels.
---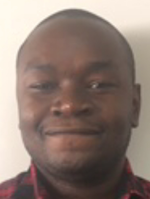 Nkateko Mongwe is a professional media analytics, market research and data insights specialist. He is one of a few industry hybrid media insights strategists with all round experience from leading media owners, media agency to client side. He is a contributing member of the IAB SA)  research council and the Publisher Research Council research committee. He was one of the judges of the AMASA Awards in 2018. He featured in The Media magazine's MOST Awards 2018 edition. A passionate opinionated writer and media analytics presenter/speaker.
---