OPINION: The internet is a big place. Millions of pictures, comments and videos are being uploaded every minute from around the world.
Despite high data costs, over 16 million South Africans utilise Facebook while four million involve themselves actively on Twitter, commenting on anything and everything. In a conversation with some of the cool kids in my office, I discovered that most of them don't even follow their Twitter feed, they simply go to trending topics and entertain themselves with whatever the Twitter trolls are tearing to pieces in that particular moment in time.
So how then does a physical organisation like the Film and Publication Board hope to regulate online content?
While countries like China or North Korea have simply built their own social media platforms and exclude the global social tech giants from their airspace, South Africa is already embedded in the global online conversation. It's a bit late to take back the reins isn't it? And yet the Film and Publication Board's bill seeking to regulate online content in South Africa was gazetted in 2015 and, after various back and forths, is currently being considered by parliament.
The Films and Publications Amendment Bill of 2015 suggests that online content, whether generated by business, brands or individuals, is part of this intangible thing we call 'the media'. But what is the media actually?
It's not the property of big business that employs journalists and owns cameras and antenna and printing presses anymore. When I ask my 5FM community what they think of when I say "radio" to them, they are not thinking of a speaker box in the corner of the kitchen with an aerial sticking out of it. The media is in our pockets and handbags. The media is in the hands, eyes, ears and minds of people bound together by needs and wants. It's like the economy. It's a moving target of sentiment. That means the locus of control of what we consume in the media has moved more decisively away from regulating bodies like the FPB because you simply can't practically regulate it.
It seems the FPB's response to this truth, instead of blowing up its building like Kodak did when digital imagery surpassed the use of costly film, has been to extend its gambit of control and apply itself wholeheartedly to regulating the internet in South Africa. That's like trying to keep a wave on the beach.
Who is the FPB?
The FPB is a content classification authority established by the Films and Publications Act 65 of 1996. It reports to the minister of communications. The FPB was born during the dismantling of the Apartheid regime's media censorship forces. Its initial purpose was to classify content on traditional media (TV) in order to provide South Africans with proper advisories on how appropriate the content is for audiences. This is particularly relevant when it comes to vulnerable audiences such as children.
The key difference here is between classification and censorship. The FPB so far has classified filmic content on big media platforms. This has empowered the South African individual to decide whether they wanted to continue watching, or more relevantly, whether they wanted to allow their kids to continue watching. Now we are heading for something closer to censorship.
What does the bill say?
The bill says that any person who distributes or exhibits any film, game or digital publication is governed by its legislation. It distinguishes between commercial and non-commercial distributors. This suggests that stricter regulations will be imposed on organisations and individuals that generate revenue from online media while non-commercial distributors (peeps that share content, in other words, user generated content) will be monitored based on complaints and take-down notices. That means that if someone complains to the FPB about a tweet or a Facebook post that you put up, they can issue you with a take-down notice and you will need to remove that content or face a penalty.
Certainly any media business is the primary target of the bill but the definition of the individual is "one who conducts business in the selling, hiring out or exhibition of films including the streaming of content through the internet, social media and other electronic mediums". Call me crazy but isn't that, like, everyone? I mean who doesn't post insta-stories or WhatsApp profiles or Snaps? Exhibitionism is the cornerstone of all social media. While few of us are fortunate enough to make money out of our social feeds as individuals, there are large numbers of individuals who do. Then there are those who exchange goods for exposure on their feeds which strictly speaking isn't revenue but an exchange of value and resultant mutual benefit.
What the bill aims to do is to have 'commercial distributors' register with the FPB, pay a fee for the privilege of distributing content and to ensure that all their content is pre-classified by the FPB before it goes live. So everyone who arguably generates some type of revenue from distributing content online needs to register, pay a fee and have their content proofed and classified before they can post it.
The Right2Know Campaign has analysed the bill in detail and likens this approach to Apartheid, saying, "The FPB is feeding into moral panic and using the pretext of protecting the public to implement a system that would lead to internet censorship."
From my perspective I can only fold my arms and say, "I'd like to see them try that with 'black Twitter'."
Why is the FPB motivated to regulate online content?
The FPB seems to say that their motivation for drafting this bill is to bring propagators of things like hate speech, racism and revenge porn to heel. From a media business perspective this is already covered in the BCCSA's Code of Conduct for on-air content. Many of us radio and TV brands tend to extend these Code of Conduct guidelines in our online content generation and classification too. It's just a good guide to self-regulation.
However there's another rumour bubbling under the surface about why the FPB wants to extend its reach. The National Integrated ICT Policy White Paper of 2016 provides that ICASA needs to split into two parts. Part one will be the Economic ICT Regulator who will be responsible for the telecommunications, postal network and services and the allocation and management of radio frequencies on the broadcast spectrum. Part two will oversee content and audio-visual services. The rumour in all this is that the FPB may merge with part two, ICASA's content wing, which means that the FPB will be positioned as the content regulator. That looks like a future-proofing survival tactic of for FPB.
What happens next?
While parliament continues to apply their minds to this bill, there are a few things that we should be aware of. Firstly there is going to be a significant cost to implement the new bill. To resource the FPB with the manpower it will need to pre-classify the country's content, extract distributor payments from commercial distributors and to punitively slap down fines and who knows what other measures across brands, businesses and ordinary citizens is going to require a very big budget.
I personally think it would be a better use of money and manpower to reduce the costs of data, roll out digital literacy campaigns among vulnerable communities to teach people how to consume content critically, and go after our telco friends who prevent the broadcasting of public radio through frequency finders in the handsets we import from China.
Secondly this smacks of censorship. If the FPB is going to require you to pre-classify your content and pay a fee to do so then it is restricting information free flow which in my view violates the right to freedom of expression. Our friends at the ConCourt have previously found this type of pre-approval process to be unconstitutional in terms of news content, which constitutes a significant portion of our online media consumption. Quite frankly, if you publish content that needs censorship then you are likely committing a criminal offence and there is a strong and vocal legislative structure in place to deal with you and your bad self.
The FPB has yet to conduct an impact study for this bill. They will likely do a whirlwind roadshow of workshops, one per province due to budget constraints, next. This is going to require people to get involved in expressing their concerns about the bill. While the FPB has sought submissions from big media, all of which have reverted with pleas to be able to self-regulate, very little of what has been submitted by business seems to have been taken into account in subsequent drafts of the bill.
My sources tell me that the powers that be in parliament are very keen to see this bill pass. It might be the case that the bill itself cannot be stopped however the subsequent regulation that will be drafted, which contains the granular detail of how the bill can be implemented and enforced, can take various concerns into consideration.
Then there is always the fervent hope that the size and magnitude of the task of regulating the internet will simply be too onerous for the FPB to manage on an individual level. This would mean that the brunt of the bill, both legislatively and financially, will be borne by big media houses
---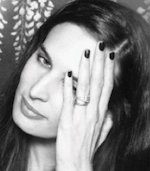 Justine Cullinan is station manager for 5FM, responsible for the overall success of the station. She is charged with this duty by a variety of stakeholders in a typically government owned organisation ranging from board directors and general executives to audiences, independent monitoring bodies (such as ICASA and BCCSA) and clients. Follow her on Twitter @shoeshanista 
---