The Media Online's weekly column delivering news of award wins, entries, competitions, dates to note and winners in the media.
High number of entries for 2023 Standard Bank Sikuvile Journalism Awards 
The Standard Bank Sikuvile Journalism Awards (Sikuvile Awards) 2023, brought to you by the South African National Editors' Forum (SANEF), closed with 400 entries, more than the number of entries received in 2022.
Lifestyle, Hard News, Business Journalism, Community Service, and Sports Photographs are the categories with the most entries. The popular Features category was in sixth place and Investigative Journalism in seventh place.
In this year's edition, there has been a drop in the entries in Features and Investigative Journalism, which speaks to the disturbing trend of shrinking newsrooms.
The finalists will be announced shortly, and the winners revealed on the 24 June, in Johannesburg.
Journalist of the Year and Juby Mayet Rising Star of the Year are selected from the entries in the categories by the judges.
The Allan Kirkland Soga / Standard Bank Chairman's Lifetime Achievement Award (previously the Allan Kirkland Soga: Achievement Award) recognises a sustained and extraordinary contribution to journalism on the part of an individual and the winner will have demonstrated impeccable ethics and craft excellence.
K.O bags BET Awards' 2023 Best International Act nomination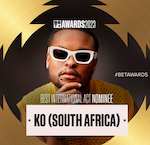 BET has announced its BET Awards. 2023 nominees. South Africa's K.O scored the Best International Act nomination, nominated alongside artists Burna Boy, Ayra Starr, Ella Mai, Stormzy, Uncle Waffles and more.
Culture's Biggest Night will celebrate 50 years of Hip Hop throughout the LIVE telecast on BET.  2023 nominations were selected by the BET Voting Academy, comprising  an esteemed group of entertainment professionals and influencers in music, media, digital marketing, sports journalism, public relations, and creative arts."
Speaking on the nomination via his Instagram post, K.O was grateful and had this to say: "Slide me your prayers and blessings. uMfoka Mdluli uyazibongela."
BET Awards 2023 will be held in Los Angeles on Sunday, 15 June and will air LIVE in South Africa on Channel 129 on the DSTV bouquet at 02:00 CAT, repeats at 18:00 CAT.
Deadline to enter the Effie Awards extended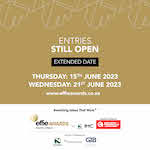 The Association for Communication and Advertising (ACA) and Effie Awards South Africa have extended the deadline to enter this year's programme and are calling on South African agencies, clients, media partners and start-ups to submit their Effie Awards entries before the final deadline on Thursday 21 June.
Entries must be submitted exclusively via the Effie Awards SA website timeously. Acceptance of entries via the portal will close promptly at 17h00 on the day.
Full details on how to enter, including details on the categories and entry requirements are available the 'how to enter' tab on the Effie Awards SA website.
"We understand the demands and commitments that agencies and marketers face, especially during this busy period. That's why we have extended the submission deadline for the 2023 Effie Awards, providing a final opportunity to enter. We strongly encourage all agencies and clients to seize this extension and ensure they have a chance to win," said Mathe Okaba, ACA CEO.
The Effie South Africa Jury will consider entries during the first round of judging on Wednesday 19th July, with the second and final round scheduled for Wednesday 26th July.
South African PR leader Nicola Nel wins PROI Worldwide Founders Award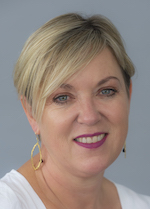 PROI Worldwide, a global partnership of independent communications agencies, has presented the 2023 PROI Founders Award to Nicola Nel, founder and CEO, Atmosphere Communications in South Africa. Over the years, Nel has served as a PROI Board member and supported many important initiatives and committees, where she helped guide and elevate the international organisation.
"Nicola Nel has displayed a dynamic, creative and innovative approach to building her own agency for more than two decades," said Jeff Lambert, PROI Worldwide global chair and chairman of Michigan-based Lambert Global. "She has brought that same enthusiasm, mindset and spirit of collaboration to be a strong change agent for PROI over the years."
In accepting the award, Nel said, "As a network of independent, entrepreneurial agencies, PROI has created a pivotal role in connecting myself and my team to some of the best agency owners across the world, and it was a catalyst for our growth, innovation and best practices over the past decade."
Honouring Nel's achievement, PROI donated US$1,000 in her honour to BEST College, a Cape Town, South Africa, school that educates street kids with learning disabilities from gang-infested neighbourhoods.
She added, "Our profession plays a critical role in shaping narratives, connecting brands and organizations, and fostering understanding in an increasingly interconnected world. Let us continue to push boundaries, embrace innovation, and use the power of communication to make a positive difference in society."
Founded by Nel in 2002, Atmosphere is an integrated brand and corporate communications consultancy with offices in Cape Town and Johannesburg.
---