The Media Online's weekly round up of people, account and business moves in media.
This week's BIG move: The Primedia Group reveals fast-track growth at a closed industry event
The Primedia Group has delivered on the promises made a year ago to pivot the company into content through innovation and collaboration in a bold response to claw back some of the media industry loss of 35% of the ad market to competing offshore digital platforms.
At PrimeX 2023, a by-invitation-only industry event for decision makers, media executives, talent and thought leaders hosted by Group CEO Jonathan Procter, the company reported on multiple success stories, lessons learned and its rapid iteration approach from the past year. It also gave guests a confidential insight into planned upcoming media offerings.
"The Masked Singer South Africa has made an indelible mark on television viewers and has delivered outstanding returns on investment and conversion rates for those of our clients who cleverly grabbed the sponsorship opportunities 'sight unseen' of these flagship programmes on my first mention that we would offer the shows to the market. It's broadcasting at its very best," said Lindile Xoko, CEO of Primedia Broadcasting.
"More than R4 million was paid out in Deal or No Deal. One winner pocketed R250,000 in prize money, allowing him to purchase his first home. We want to make a much-needed difference in the lives of our audiences with our television productions, and this is just the beginning," Xoko said.
Primedia Studios has invested in several more reality competition and game shows, which will be announced in due course and is also about to announce its move into scripted fiction – an obvious next move eagerly anticipated by the industry.
In the Primedia Retail and Malls division, the company is dominating the 3D billboard space. Primedia Outdoor grew significantly in the past year due to its extensive digital reach and creative reimagination of the outdoor landscape. In another future-focused feat, Primedia secured and started developing prime virtual real estate in the Metaverse with AfricaRare, Africa's metaverse.
People moves
Ultimate Media Expands Staff Complement.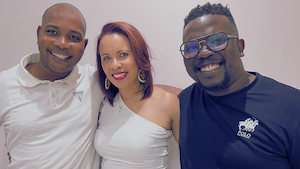 "The radio industry in South Africa is evolving rapidly and we are evolving with it," said John Walls, managing director at Ultimate Media.
As an independent radio agency, Ultimate Media believes they are ideally positioned to fill this growing demand. Which is why they are expanding their staff complement to 34 with the addition of two experienced Client Leads.
Sa'adah Tavira joins as the agency client lead for Johannesburg. Tavira is hugely experienced having spent many successful years at Primedia and is well known in the industry. She is perfectly poised to excel at Ultimate Media.
While the majority of Ultimate Media's business is agency-led, the launch of their Aggregated Audience Radio Packages has prompted them to appoint a direct client lead. This role will be filled by Tshepang Louw. Louw has had great success in the sales industry and comes with an excellent reputation and a strong track record.
A further development sees Lerato Letsoalo take over as MD of Barati Media, the government business arm of Ultimate Media. Letsoalo is part owner of this growing agency and will now be fully focused on the public sector radio and audio advertising business.
Julia Stuart signs off, but won't be lost to SuperSport viewers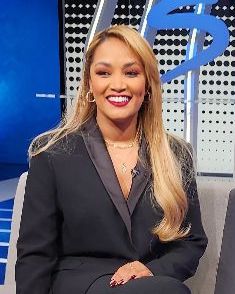 Having honed her craft as an award-winning football presenter for eight years at SuperSport, Julia Stuart has landed a plum job at Premier League Productions in the UK.
Happily, she will continue to be a presence on the Home of Sport as she will present the weekly preview show Team Talks, which is broadcast on SuperSport every Friday (SS Premier League 203, from 7pm).
Even though Stuart signed off from SuperSport after presenting the recent FIFA Women's World Cup final, SuperSport remains confident of working with Stuart in future.
"This is a remarkable opportunity and I'm excited to tackle the new challenge," she said from London. "Leaving SuperSport was a massive decision and now the irony is it seems like I've only really moved channels from 202 to 203 – even though my location and the league I cover has changed completely."
Stuart earned acclaim for her expertise while at SuperSport, both as an anchor and pitchside reporter on various football properties like the DStv Premiership.
M+N and Avatar announces key leadership changes.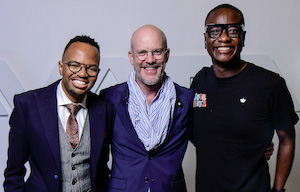 M+N has announced significant leadership changes that will drive the company's continued growth and creative excellence. Accomplished creative and entrepreneur, Philip Ireland, has joined Avatar as chief creative officer for the group while Veli Ngubane, formerly the chief creative officer, has assumed the role of chief growth officer, overseeing South Africa and other African markets.
Ngubane, a visionary creative strategist with a remarkable track record in the advertising and marketing industry, has been a pivotal figure at Avatar for over a decade. He played a vital role in shaping the agency's creative direction and has been instrumental in delivering innovative solutions for clients across various industries in multiple markets, including as Tecno's global brand agency that saw the group roll out its 'Stop at Nothing' campaign in several countries in South America, Africa, Central Europe and Asia.
Ireland brings a wealth of experience and a proven track record of producing award-winning campaigns that resonate with audiences globally. He will be responsible for setting the creative vision and direction for the group, ensuring that it continues to deliver innovative and impactful solutions to clients.
Kgotsofalang Mashilo promoted to account director at Tribeca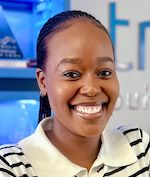 Tribeca Public Relations (Tribeca) has announced that Kgotsofalang Mashilo has been promoted to account director. This promotion is a testament to her outstanding contribution and dedication to the agency.
Kgotsofalang joined Tribeca just short of a year ago as a senior account manager and quickly rose through the ranks due to her fearless attitude, strategic thinking, natural leadership and unwavering commitment to delivering results for clients. In this new role, she will assume greater responsibilities in leading and managing client accounts, overseeing strategic direction and execution and mentoring her talented team.
"Kgotsofalang's promotion is so well-deserved. She has consistently demonstrated exceptional leadership skills, creativity and a passion for achieving outstanding results," says Nicola Tarr, managing partner at Tribeca Public Relations. "Her contribution has been invaluable to our agency, and we have every confidence in her to continue to lead and innovate in his new role."
Nespresso South Africa welcomes new CEO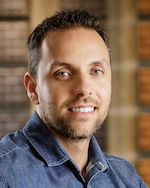 Nespresso South Africa has announced the appointment of Gabriel Nobre as the new chief executive officer.
Nobre holds a Postgraduate Degree in Business Administration and an MBA in Digital Business. He joined Nestlé Group in 2005, where he held several positions in multiple business units and corporate functions.
With his solid experience in both finance and control (F&C) and Commercial, his willingness to make a difference and his pragmatic approach, Nobre is looking forward to accelerating the growth of Nespresso South Africa to double its current position within the next five years, adding new stores and new points of contacts with consumers.
Film and Publication Board CEO appointed vice chairperson of Global Online Safety Regulators Network
 At its first in-person meeting hosted by the UK's Communications Regulator, Office of Communications (OFCOM) in London on 12 September 2023, the Global Online Safety Network appointed, the chief executive officer (CEO) of the Film and Publication Board (FPB), Dr Mashilo Boloka, as its Vice Chairperson for a one-year term until the year 2024.
Dr Boloka will be deputing OFCOM's Gill Whitehead, who will be the Chairperson for the period. In welcoming the new leadership, the outgoing Chairperson and eSafety Commissioner's Julie Inman-Grant, said, "We are pleased to hand over the reins to OFCOM under the capable stewardship of Gill Whitehead.  The 2024 Vice Chair will be the incredibly energetic Mashilo Boloka, CEO of the South African Film and Publication Board.  We will continue to stand shoulder to shoulder in working together to work towards creating a safer, more positive online world".
The appointment of Dr Boloka follows the acceptance of the FPB as a member of the Network earlier in July 2023.
Hanleigh Daniels joins Ford as product communications manager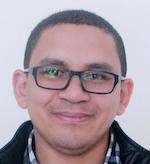 Ford Motor Company of Southern Africa has appointed Hanleigh Daniels as the new product communications manager. He joined the Ford Communications team, effective 1 September.
With over 14 years of experience in media and communications, Daniels is not only a dedicated car enthusiast but also a tech guru. His professional journey includes significant roles at TechSmart Magazine, freelance work, and, more recently, positions in the field of public relations at several reputable firms and agencies.
Daniels brings a wealth of knowledge and experience to the Ford Communications team, and we know that he is looking forward to engaging with you as he settles into his new role.
Business moves
Avatar opens access to young creatives through dynamic new initiative Avatar Creative Foundry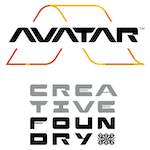 Avatar, South Africa's largest independent creative agency today launches its groundbreaking initiative, the Avatar Creative Foundry (ACF), set to revolutionise the landscape for young creatives across the spectrum of artistic expression.
Mzamo Xala, group CEO, said, "At Avatar, we believe in imagining growth together – be it with our clients, partners, our staff, and the industry as a whole. With Avatar Creative Foundry, we aim to provide opportunities, support, and commercialisation avenues for emerging talents, contributing to the ever-evolving landscape of the creative industry."
To jumpstart the initiative, Avatar has partnered with Red & Yellow Creative School of Business and Retailability, the retail group that owns iconic brand, Edgars.
The partnership will see the designs of six budding creatives from R&Y featured in the coffee cup sleeves to be served by Avatar at the 2023 Nedbank IMC Conference. Attendees of the conference will get a chance to vote for their favourite design. The winning design will then
Purple is the new black: Play.co.za aerial advertising to replace infamous 'Mavericks plane'
 Capetonians can agree that, out of many landmarks, there are three things that remind you of home: Table Mountain, the stretches of beaches around every corner and, of course, those infamous Mavericks planes flying above in afternoon traffic.
Now, instead of the black and white banners synonymous with a gentleman's night out, soon Capetonians can expect to see the sky embellished with the purple banners of Play.co.za, who now have exclusive use of Sky Messaging.
Play.co.za is a premium online sports betting and igaming platform for the South African market, which offers users the latest in eSports and other interactive igaming experiences. As a community-driven business with a tongue-in-cheek stance, they are looking to shake up South Africa's burgeoning online gaming industry.
Bought by Play.co.za in 2022, Sky Messaging – the original operator for the Mavericks advertising routes – is an innovative and proven platform that focuses on taking its client's brands, messages and call-to-actions to a captive audience overhead. The professional aerial advertising service focuses on sustainable gridlock traffic primarily overhead of Cape Town, Johannesburg, and Pretoria.
Kena Outdoor appoints DoohClick as its ad management network partner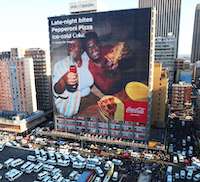 Kena Outdoor, a South African out of home media operator and brand communication specialist, has appointed DoohClick as its ad management partner.
The appointment will allow Kena Outdoor to maximise revenue potential across its diverse static out of home (OOH) and DOOH real estate as it seeks to access untapped markets across all nine provinces including the townships and rural market economy.
Commenting on the deal, founder and Kena Group CEO Lerumo Maisela, said: "We chose to work with DoohClick because we need an automated system that helps us effectively make use of data and market information to create innovative strategies and proposals. DoohClick is also helpful in ensuring a seamless workflow within our team before, during and after projects.
"DoohClick will allow us to become more efficient as a business, from sales to production to finance. Easing the administrative workload allows us to focus more on increasing sales, managing P&L and growing the business."
IPG Health Forms Strategic Alliance with FINE Expanding Footprint in Sub-Saharan Africa
IPG Health, a global healthcare marketing communications network, has established an exclusive affiliation with FINE, the foremost healthcare communications consultancy in Sub-Saharan Africa. The alliance combines IPG Health's deep expertise, specialised capabilities, and global scale with FINE'S extensive experience across the healthcare value chain working with corporate, government, and not-for-profit clients in sub-Saharan Africa and beyond.
With over 25 years' experience in creating behavior change and healthcare communication strategies, FINE has expertise in translating global strategies into the African context and expanding African learnings across the globe. This affiliation agreement is a continuation of IPG Health's commitment to delivering the best talent, capabilities, and expertise to provide the right, bespoke solutions for its clients in every global market.
"This strategic affiliation is yet another demonstration of our commitment to doing what's right for our clients, their brands, and our people," said Dana Maiman, CEO of IPG Health. "As a bellwether for global health trends, South Africa and sub-Saharan Africa are vitally important markets for our clients, and our own business. Aligning IPG Health's renowned creativity and capabilities with FINE's deep knowledge of the region positions us, and our clients, to deliver innovative solutions that accelerate value, impact, and progress in the global health arena."
Headquartered in Johannesburg, FINE has been a leading force in South Africa's healthcare marketing landscape.
Salesforce announces the new Einstein 1 Platform
Salesforce has announced the Einstein 1 Platform, which features major advancements for Salesforce Data Cloud and Einstein AI capabilities, all built on Salesforce's underlying metadata framework. A trusted AI platform for customer companies, the Einstein 1 Platform gives companies the ability to safely connect any data to build AI-powered apps with low-code and deliver entirely new CRM experiences.
"A company's AI strategy is only as good as its data strategy," said Parker Harris, Co-Founder and CTO, Salesforce. "We pioneered the metadata framework nearly 25 years ago to seamlessly bridge data across applications. It's the connective tissue that fuels innovation. Now, with Data Cloud and Einstein AI native on the Einstein 1 Platform, companies can easily create AI-powered apps and workflows that supercharge productivity, reduce costs, and deliver amazing
BCW appointed as the official PR agency for Warner Bros. Discovery
BCW Africa has been appointed as the official Public Relations agency for Warner Bros. Discovery's general entertainment channels across Africa. This strategic partnership encompasses a wide range of channels, including TLC, HGTV, Food Network, TNT Africa, Discovery, Investigation Discovery (ID), Travel Channel, Discovery Family, Real Time, Discovery Science, Toonami, and Animal Planet.
Additionally, BCW Africa will continue to manage the PR efforts for Warner Bros. Discovery's kids channels, Cartoon Network and Cartoonito, as well as their global media brand, CNN International.
ECI Media Management incorporates Eley Consulting into its business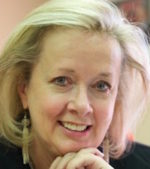 Independent global media consultants ECI Media Management announces that it is incorporating British firm Eley Consulting into its European business.
Established in 2015 by Mike Eley and Richard Edwards, Eley Consulting supports leading advertisers with market intelligence and expertise in strategic and digital planning, intermediary services, media accountability and financial transparency.
Eley Consulting entered into a partnership with The Independent Agency Search and Selection (IAS) late 2022, offering Media Assurance Auditing in South Africa and Africa.
Johanna McDowell, Founder and CEO of the IAS, said: "This new development adds further strength to the existing Media Assurance Auditing service that IAS offers to local clients. Backed by ECI Media Management's experience, team and track record, IAS is set to deliver enormous benefit to marketers, agencies and media houses, enabling the transparency in cost and compliance industry-wide that is vital to the trust that long-term relationships between all parties require".
New communications agency for remote and hybrid businesses launches
Voxeon Communication is a new internal communication, employee engagement and employer branding agency founded by workplace communications expert Jo Eyre. Voxeon is backed by MXP Ventures and is its first investment on the African continent.
Voxeon helps organisations attract and retain top talent; build high performance cultures, and maximise remote and hybrid team performance, productivity and collaboration using strategic communication, digital content and immersive experiences.
Eyre has more than 16 years communication and marketing experience, advising start-ups, scale-ups, multinationals, and governments on internal and external communication strategy. She has built multiple teams across six continents, and has previously led marketing and communications teams at Epic Games and Opera Software.
"The world of work has changed dramatically over the past five years," said Eyre, founder and CEO at Voxeon Communications. "While flexible work offers incredible benefits for individuals and businesses, it can also lead to feelings of loneliness, stress and misalignment, all leading to poor productivity and disengagement. At Voxeon our mission is to bring intentional communication to the workplace as the cornerstone of building happy, high-performing distributed teams."
CMC Networks and Connectbase partner to automate connectivity quoting
CMC Networks, a global Tier 1 service provider, and Connectbase, the industry cloud for connectivity, have partnered to deliver automated connectivity quoting in 60+ countries across Africa and the Middle East. CMC Networks' pricing data and network footprint will be available on Connectbase's Configure Price Quote (CPQ) platform, The Connected World.
The platform enables service providers across the globe to access CMC Networks' up-to-date pricing and network availability across Africa and the Middle East on-demand.
More than Just Meals: Mr D Steps Up its Game, Teaming up with Pick N Pay for On-Demand Marketplace
Mr D is turning into a full-on, on-demand marketplace, where you can shop for pet care, groceries, gifting, and more – all in one place.
Their rocking partnership with Pick n Pay has been a massive hit. Pick n Pay bring the best in quality and pricing, and Mr D brings their tech and super delivery network. And while this partnership will continue to deliver the goods, Mr D is going to be introducing more retailers into the mix, expanding what's on offer from South African staples, to more niche offerings.
Making moves
Experience African fashion digital storytelling at the Design Futures Lab 2023 stand at Fak'ugesi
Six sustainable fashion immersive storytelling experiences will be exhibited at the Fak'ugesi African Digital Innovation Festival in Johannesburg from 26 September – 1 October.
A dynamic collaboration between six teams of independent creatives, supported by the British Council #SouthernAfricaArts, Electric South, Korokoza, Crossover Labs and Twyg merges immersive storytelling with sustainable fashion from Southern Africa, bringing new fashion narratives to the virtual world.
Using new digital technology to tell African fashion stories, Design Futures Lab 2023 participants created six immersive experiences that prompt necessary questioning and centre untold narratives. The Design Futures Lab 2023 kick started with an intense four-day workshop in May in Cape Town.
Here sustainable fashion and immersive technology communities came together for a radical exploration of storytelling, world-building, and reimagining futures. "The lab reminded me that we are all interconnected with nature and each other. It has moved me to design my clothing with this in mind," says Sabina Mutsvati, one of the lab participants.
Now, after months of ideating, developing, and refining these ideas, the six teams are ready to present their immersive technology prototypes at the Fak'ugesi African Digital Innovation Festival from 26 September to 1 October.  This ten-year-old festival showcases and develops skills in technology, art and culture in Africa.
Using fashion as a lens and innovative technology as the medium, each prototype prompts the viewer to think deeply about the worlds and systems behind their clothing.
The Design Futures Lab is a creative economy project, hosted by Electric South, Twyg, Korokoza, Crossover Labs and supported by the British Council #SouthernAfricaArts. The partners are excited to share these dynamic digital and fashion projects at the Design Futures Lab 2023 stand at the Fak'ugesi festival in Johannesburg, 26 September – 1 October.
 Creative Agency, Happy Friday turns 2!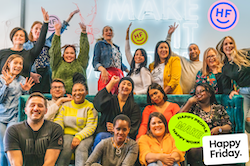 As Happy Friday celebrates its second birthday, the agency is excited to reflect on the remarkable journey it has undertaken since its transformation from CWDi, an events and BTL agency, in September 2021.
From its inception, Happy Friday has been guided by the philosophy that "happy people make happy work," and this principle has been the driving force behind every milestone achieved and doubles up as the agency's tagline.
Happy Friday's story began amidst adversity. When the pandemic brought the events industry to a standstill, CWDi found itself at a crossroads. And so, they opted for a rebirth, which resulted in the emergence of Happy Friday, a creative TTL agency. What's more, the agency launched as South Africa's first people-centric agency, determined to make a positive change for its people and revolutionise an industry plagued by a lack of work-life balance.
Happy Friday's commitment to the well-being of its team materialised in tangible benefits: 4-and-a-half-day work weeks, 25 leave days, on-call counselling, support for side hustles, and EXCO mentorship. These perks were not arbitrarily chosen; the agency actively listened to its team's needs through "MD for a Day" sessions.
The agency didn't stop at prioritising its team; it revolutionised client-agency relationships. The "skin-in-the-game" approach, partnering with clients on risk, transformed Happy Friday into a true extension of their businesses. This approach yielded not just trust but also tangible results. So far, the agency has welcomed 14 new clients into the Happy Friday family.
Client happiness is paramount to Happy Friday, and after sending out client surveys, the agency was ecstatic to receive an average rating of 85/100 on the happiness scale. Furthermore, 30% believe the agency's service and work quality improved post-rebrand, while 70% feel it has maintained its excellence. A Net Promoter Score of 70 underscores the agency's client-centric approach.
"Happy Friday is a true testament and demonstration of when you take care of your people, your people will take care of your business," says Craig Naicker, co-CEO of Happy Friday.
Time to act – Celebrating the 40th Anniversary of the United Democratic Front
The Apartheid Museum will launch TIME TO ACT, the UDF40 exhibition on Heritage Day – Sunday, 24 September. The launch will take place at 11h00 and will be addressed by keynote speakers Thuli Madonsela and Trevor Manuel.
This will be an Open Day and the public is invited to attend the launch, see the exhibition and enjoy the food stalls and music that will be on offer from 11h00 to 17h00. Entrance to the Museum will be free of charge all day and formal proceedings will take place from 11h30 to 12h30.
The centrepiece of the exhibition is a film exploring the history of the UDF. It presents extraordinary footage, including the young Leila Issel addressing the gathering at the historic launch of the UDF in 1983 on behalf of her banned father, Johnny Issel.
In a time that predated cell phones and even PCs, many UDF affiliates used posters to communicate and campaign.
The posters were usually hand-made and printed on silkscreens by community organisations. They were a feature of township and university life throughout the 1980s.
TIME TO ACT opens on 24 September and will be on display at the Apartheid Museum until April 2024.
Spotify launches Rugby Musiek Playlist and Pan-African sports playlist Locker Room
Spotify has launched Rugby and sports-focused playlists. The Rugby-focused playlist Rugby Musiek – whose description translates to Here comes the ref! Only the best rugby songs consist of Rugby-themed and patriotic songs while the Pan-African sports playlist Locker Room, consists of South African sports and Rugby classics as well as international sports anthems.
The late musician Johnny Clegg whose song 'Impi' is part of the two newly launched Spotify playlists, was part of the lineup. Rugby Musiek cover features prominent Afrikaans music artists Ruhan Du Toit, Springbok lock Eben Etzebeth's wife Anlia Star, Robbie Wessels, and Karlien Van Jaarsveld. Their song  Saam Suid-Afrika, a song dedicated to the defending champions leads the Rugby Musiek playlist. Springbok star Makazole Mapimpi covers the Locker Room playlist led by Early B and Justin Vega's Back Die Bokke.
Jacaranda FM community raise over R4.2 million at this year's Good Morning Angels Golf Day
Jacaranda FM held their popular Good Morning Angels Golf Day at the Centurion Country Club on Friday 8 September 2023. The station called on South African corporates to buy fourballs, sponsor holes, and donate money towards the fund that famously changes the lives of people within the Jacaranda FM community every Wednesday morning on Breakfast with Martin Bester.
The field of 144 big-hearted players teed-off at 10:00 on beautiful greens with blue skies ahead for the rest of the day. Players were entertained at each hole where companies that sponsored the Tees and Greens had a variety of creative and generous surprises for the players.
The auction held last Friday evening included three limited edition Tag Heuer watches, sponsored by Picot & Moss, a VIP suite at Sun Bet Arena for 20 people for an Afrikaans is Groot Show, a SuperSport Park Suite for 20 people to watch any Titans 50-overs match, two cruises from MSC Cruises, an advertising campaign on Jacaranda FM worth R500 000, bespoke furniture from Skyblock, and the first four cases in Gauteng of the newly launched Numzaan Brandy. The auction raised another R 676 000 for the Good Morning Angels Fund.
After all the numbers were crunched, the total raised through the Good Morning Angels Golf Day is almost R2-million more than what was raised in 2022.
Play Africa and BIC South Africa unveil of Vibrant Mural at Leratong Primary School
Play Africa, the pioneering children's museum dedicated to fostering creativity and playful learning in children, is collaborating with BIC South Africa. The collaboration recently manifested in the creation of a vibrant mural at Leratong Primary School, situated in the heart of Orlando East, Soweto, as part of the Design Thinking with Children programme.
The mural, brought to life by the creative minds of the Leratong Primary School learners, stands as a vivid testament to the potential of young minds when encouraged and supported in exploring their creative potential. Play Africa's transformative Design Thinking with Children programme, is providing a platform for budding innovators across the country to harness the power of play in devising innovative solutions for their communities and surroundings.
Editorial Judgment: Ethical content sharing, sourcing, and newswires
The media in South Africa faces many challenges and it is working to remain independent and provide professional and robust journalism operating in an environment where trust in the media globally is being eroded.
The Thomson Reuters Foundation is offering a one-day intensive workshop considering how to build trust, strengthen sourcing, and provide best practice for content sharing and news wire content.
Date: 11 October 2023, 9.00-4.00pm EAT/CAT
Location: Johannesburg, South Africa. Training is expected to be conducted between 9.00-4.00pm EAT/CAT.
Participants should be able to commit to six hours for an in-person training session plus 1-2 hours of offline reading or assignments done in their own time before the session
The training will be run in English. Fluency in English is required.
To apply, please email dzudzie@sanef.org.za expressing your interest in participating in the training.