[PARTNER CONTENT] Despite the seemingly odd pairing of insurance and clothing, Old Mutual and Woolworths are two of South Africa's most trusted and authentic brands.
In a world of fake news, scams, and scandals, consumers crave authenticity and trust more than ever. Old Mutual and Woolworths have emerged as champions of authenticity by embracing inclusivity, quality, and community empowerment.
Old Mutual has supported financial education skills development and access to quality healthcare, while Woolworths has promoted sustainability, education, and health through its Good Business Journey programme.
Their triumph underscores a pivotal truth: In a nation craving unity and justice, brands must transcend being mere products; they must emerge as agents of change, catalysts for dialogue, and vehicles for shared upliftment.
Trust is the conduit
Trust isn't a nebulous concept; it's a tangible bridge that navigates the turbulent waters of historical reckonings and aspirations for a brighter future. As brands embrace diversity and social responsibility, they bridge the chasm between commerce and conscience, leaving an indelible imprint on the collective consciousness of a nation.
Their stories resonate because they echo the aspirations of a people striving for an inclusive and equitable society.
The trust cultivated by these brands reverberates across industries, compelling others to embrace the principles of integrity and empathy. Their impact transcends mere sales statistics; it's a testament to the transformative potential of values-based branding.
In a world flooded with empty marketing messages, consumers gravitate towards brands that embody their hopes, struggles, and dreams. Trust becomes the conduit through which these shared narratives flow, culminating in more than a transactional bond—it's a sense of shared community.
Community welfare
Old Mutual's commitment to community welfare is exemplified through its Old Mutual Roadshow, which aims to increase educational opportunities and resources for over 10 000 matriculation students in disadvantaged communities.
The Roadshow is a nationwide initiative that showcases the Old Mutual Education Flagship Project, the Old Mutual Learners' Scholarship Programme, and the Old Mutual Matric Revision Programme and provides vital information about funding, bursaries, and admissions.
It empowers students with knowledge, skills, and confidence, becoming a conduit for aspiring matriculants to pursue their dreams and aspirations. Motherland OMNi, a critical orchestrator of Old Mutual's Roadshow, harmonises its elements into a coherent empowerment narrative.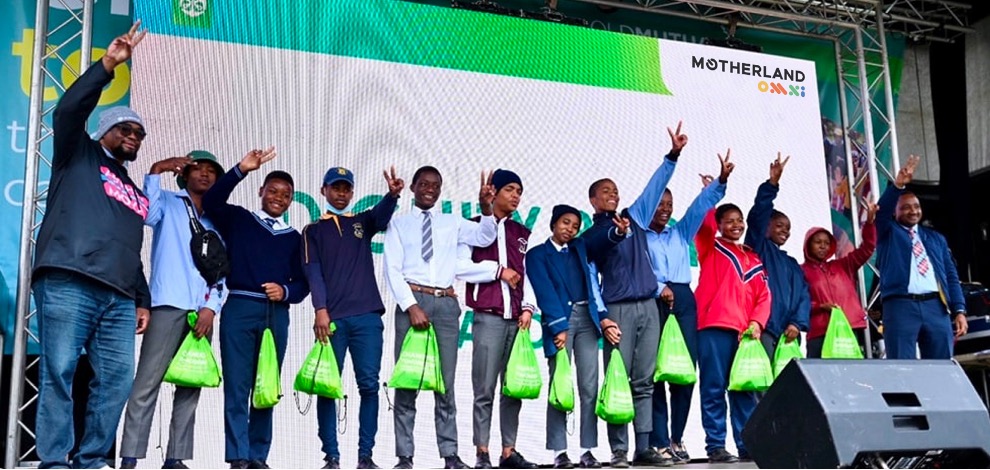 Creating a bridge
Motherland OMNi facilitates the bridge between Old Mutual's aspirations and the yearnings of South African communities through the artful orchestration of community insights, tailored content, and strategic touchpoints. This symbiotic collaboration is a testament to the profound potential that arises when brands, community aspirations, and meaningful connections converge.
In an era marked by the convergence of digital and traditional media, Motherland OMNi's steadfast dedication to nurturing shared values becomes a guiding beacon. Just as Old Mutual and Woolworths champion inclusivity and social responsibility, Motherland OMNi embodies authenticity and community empowerment.
It is a living testament to the notion that brands can rise beyond their commercial confines, becoming integral to societal advancement.
As South Africa's evolution continues, the trust they cultivate acts as a bridge across divisions, ushering in a future where brands and communities flourish hand in hand. Within the symphony of a nation transforming, Motherland OMNi's narrative of trust resonates as a powerful chord, echoing the aspirations of a united populace bound by shared values.
---