The Media Online's weekly round up of people, account and business moves in media.
This week's BIG move: Showmax sets sights on becoming #1 streaming service in Africa with bold relaunch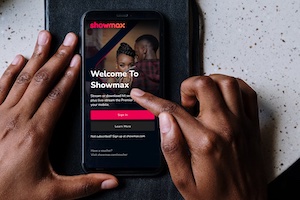 Eight years after entering the streaming market in South Africa, Showmax is gearing up for its biggest year yet. The African streaming service is relaunching in February 2024 with a brand-new look, new app, and entirely new product suite. This comes after the announcement of the partnership between Showmax and international media heavyweight Comcast's NBCUniversal and Sky earlier this year.
The new Showmax will have three plans: Showmax Entertainment, Showmax Entertainment Mobile and the Showmax Premier League. Powered by SuperSport and made for mobile users, Showmax Premier League is the first standalone Premier League mobile streaming service ever to launch in Africa and will take every single match of the world's most popular football league to every corner of sub-Saharan Africa.
As it prepares for relaunch, Showmax released a first look at a completely refreshed logo and brand identity. "We can't wait to share the new Showmax," says Showmax CEO Marc Jury. "We have an incredibly powerful new technology platform, a bold brand that truly represents our driving spirit, and a content slate that is unmatched. No other streaming service in Africa can offer what Showmax is bringing to the table in the new year."
Showmax's migration onto the global Peacock streaming platform means it's ready to scale, and scale fast. The robust platform is used across the globe and is a leader in sports streaming, having successfully live-streamed the Super Bowl to more than six million users simultaneously.
"Streaming in Africa is about to take off and we're ready to change the game," says Jury. "We have all the ingredients in place to become the number one streaming service for Africa."
People moves
Publicis Groupe Africa CEO, Koo Govender, joins PinkDrive Board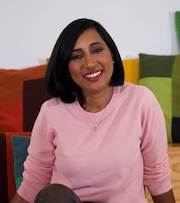 PinkDrive NPC, South Africa's much-loved cancer screening and awareness organisation, announced that the CEO of Publicis Groupe Africa, Koo Govender, has been appointed as an executive member of its board.
This latest board appointment is part of PinkDrive's ongoing plan to encourage key partnerships between the corporate, government and civil sectors to create a comprehensive strategy to address the healthcare inequality in the non-communicable disease area of the public health system.
In her new role, Govender will drive a key focus on creating impact in the communities in which PinkDrive operates as a non-profit organisation. Publicis Group Africa (PGA) has also committed to supporting PinkDrive by providing pro-bono advertising campaigns and media engagement to create awareness and spread valuable messaging and information.
Business moves
UNDP call in top PR talent to tackle climate crisis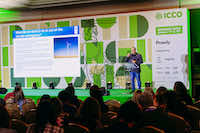 The United Nations Development Programme (UNDP) has signed a Memorandum of Understanding (MoU) with the International Communications Consultancy Organisation (ICCO), the global membership body for PR agencies, to take on the climate crisis and tackle persistent communications challenges.
UNDP is the largest United Nations agency leading the fight against climate change with 6 000 projects across 170 countries. ICCO is a federation of national and international PR membership bodies, with over 3000 agency members across 82 countries.
The UNDP's partnership with ICCO is headlined by the creation of a special Climate Comms Taskforce (CCT). The taskforce will be spearheaded by Chris Pratt, member of the Climate Communication Group of the PRCA (the UK Public Relations and Communications Association) and by Boaz Paldi, Chief Creative Officer, UNDP.
The Taskforce will seek to draw on some of the world's best climate communicators and PR strategists to drive a series of campaigns and activations in the pursuit of mobilising action across several key global markets.
ICCO will unveil new members of the Taskforce in the coming weeks. The partnership is a significant signal of intent from the UNDP to draw on the skills and know-how of creative PR professionals to deliver impactful messages on climate change into communities around the world.
Food24 launches Food24 Baby, in collaboration with Parent Sense

New Media-owned Food24 has launched Food24 Baby, an online portal dedicated to helping parents navigate the challenges and joys of weaning.
Together with Meg Faure and Kath Megaw, authors of the widely acclaimed Weaning Sense, Food24 will deliver the best in baby nutrition and parenting resources. From dietitian-approved recipes to informative articles, the new portal hosted on the Food24 website will guide Food24 users – more than half of whom are parents – on their weaning journeys.
Food24 has a 20-year legacy and encompasses more than 20 000 articles and 8 000 recipes that cater to South Africans' desire for simple, affordable, home-cooked meals. The fully responsive website is amplified by an established social media presence on Facebook and Instagram and a growing TikTok audience.
"Food24 has always been about providing South African families with convenient and delicious recipes and informative cooking tips," said Food24 editor Lauren Goldman. "When I was weaning my baby earlier this year, I realised how imperative it is to introduce a love of food and healthy eating habits from a young age. Yet there is so much conflicting information out there, from when to introduce solids to how to do it. It was overwhelming."
To provide South African families with the most up-to-date, scientific and relevant content and recipes around weaning, Food24 is collaborating with Parent Sense. In addition to articles curated by the Parent Sense team and Food24, parents will also get access to nutritional, baby-friendly recipes from paediatric dietitian Kath Megaw.
New consultancy Stardust Global on a mission to make senior level marketing more accessible to all organisations
Stardust Global, a consultancy aimed at small, medium and scaling companies, has opened in Johannesburg, offering executive marketing management services to organisations across South Africa, the United Kingdom and other parts of the globe. The company provides outsourced marketing to organisations that require senior-level strategy and execution but currently lack the internal capability to achieve this.
"Many smaller organisations don't have access to strategic marketing at a senior level. They either can't afford to hire internal resources or they're not at the stage in their growth journey to require a full time executive hire," said Brigitta Long, founder and CEO of Stardust Global.
"These companies often land up hiring inexperienced staff who don't have the knowledge or skills to build a proper strategy that aligns with business objectives. Alternatively they look to marketing agencies for more senior resources, but these teams don't have the bandwidth to become fully entrenched in the organisation or truly understand its business goals. I saw a gap in the market to offer a network of highly skilled, experienced consultants who sit neatly between these two worlds. Our aim is to build strong brands through creative strategy and execution, while generating high quality leads for the business."
Clients already making use of Stardust Global's services, such as Zevoli Growth Partners, Africa People Advisory Group, and Edge Growth were among the attendees of the company's launch event in Johannesburg, on 8 November 2023. Mpopi Khupe, Managing Director of Zevoli Growth Partners, shared her experiences of how Stardust Global is pushing the boundaries of business strategy by giving marketing a seat at the boardroom table.
Making moves
 Clockwork to launch Menyetla Programme to support learners, interns, and bursary holders

Clockwork is launching the Menyetla programme, a new initiative dedicated to supporting the advertising agency's community of young and upcoming professionals.
The programme is scheduled to launch in November 2023 with the onboarding of the agency's next group of learners. Clockwork's existing pool of interns and bursary holders will also be integrated into the programme when it starts.
"The Menyetla programme is the ideal way to bring all of Clockwork's learning opportunities together. We are very excited for the opportunities this programme will enable, and we are passionate about nurturing and supporting the marketing professionals of tomorrow," said Andre Potgieter, senior human resources manager at Clockwork.
Since 2017, Clockwork has offered multiple learner, intern, and bursary opportunities to aspiring graduates and professionals via the Clockwork Empowerment Fund. As a non-profit organisation, the fund directs a percentage of the agency's annual profits to finance bursaries for promising candidates.
Clockwork's 12-month learnerships are based on a rigorous training programme, with successful participants receiving an NQF Level 5 diploma in their respective fields. Meanwhile, Clockwork internships are targeted at postgraduate students looking to gain a foothold in their chosen industry, with participants benefitting from on-the-job experience, knowledge, and skills.
Inspired by the Sesotho word for 'opportunity', the Menyetla programme will now house all of Clockwork's learning schemes.
New screenwriting skills programme by Creative Careers South Africa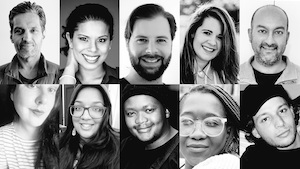 Creative Careers South Africa, in collaboration with the National Film and Video Foundation and the Department of Sports, Arts and Culture, have announced the Am I the Writer? screenwriting skills programme.
This groundbreaking programme, part of the Presidential Employment Stimulus Programme, is set to revolutionise the creative landscape by nurturing 50 promising talents in the South African film and television industries.
Am I The Writer? is a four-week online training programme commencing on 20 November and concluding on 14 December 2023. This skills programme is designed as intensive writing workshops, where aspiring screenwriters will be matched with seasoned professionals, including noted facilitators like Louise Buchler (Scriptwriting Lecturer, Playwright and Director), Phindile Mashiane (TV Researcher, Scriptwriter/Story-liner and Creative Producer), and Zunaid Mansoor (Script Editor, Advisor), among others.
"The South African cultural and creative industries are brimming with talent. Our goal is to provide these emerging voices with the skills and network needed to excel," says Busi Tshabalala, Arts Project
Click here for more information and to apply
Redefining the Season: #GivingTuesdaySA inspires generosity beyond Black Friday's shopping spree
Following the excitement of Black Friday and Cyber Monday, #GivingTuesday emerges as a beacon of goodwill, marking the commencement of the charitable season when hearts turn towards holiday and end-of-year giving.
Join millions around the world on November 28, 2023, as GivingTuesday becomes a day to fuel a global celebration of generosity.
This powerful global phenomenon leverages social media and collaboration to inspire individuals and non-profits to engage with their communities, fostering meaningful social change. Sne Vilakazi, the Lead for GivingTuesday South Africa, emphasizes the importance of acknowledging everyday heroes who contribute to making their communities better.
"GivingTuesday provides a remarkable opportunity to encourage and celebrate our everyday heroes who do their bit to make their communities a better place. In a time when it seems like hope is getting lost because of the challenges we face as a country, it's refreshing and inspiring to see ordinary people raising their hands to be counted as people who contribute to making a difference," said Sne Vilakazi, GivingTuesday South Africa Lead.
Launched in 2012, GivingTuesday began as a simple idea: to create a day dedicated to doing good. Over the years, it has evolved into a global phenomenon that motivates millions to give, collaborate, and celebrate generosity.
---