The potential legal pharmaceutical market for hemp and cannabis in South Africa alone has been estimated at over R100 billion a year.  Legalisation presents a myriad opportunities.
The news that Cilo Cybin Holdings has been granted approval to list on the Johannesburg Stock Exchange (JSE) heralds groundbreaking opportunities for the marketing and ad sectors.
Africa's first cannabis-targeted special purpose acquisition company (SPAC), boasts an initial public offer (IPO) to raise R2 billion ($115-million) for the manufacture of medicinal cannabis.[1]
Potential advertising and marketing scenarios for cannabis products may include:
THC products
Advertising for THC products might be subject to stricter regulations, focusing on responsible consumption, potential side effects, and limitations on targeting specific demographics, such as minors. Emphasising health and safety precautions, accompanied by educational content, could be a key aspect of promoting these products.
CBD products
Often marketed for their wellness benefits, these may have more advertising flexibility. Companies could highlight the various therapeutic applications of CBD, such as pain management, stress relief, or skincare. However, claims and promises of unproven health benefits might still be regulated, similar to the restrictions placed on dietary supplements.
Current initiatives
While cannabis advertising is still largely restricted, some companies have found ways to promote their products within the existing legal framework. For example, cannabis-related events, educational seminars, and industry conferences serve as platforms for networking and brand exposure.
Additionally, cannabis brands can collaborate with influencers and engage in content marketing strategies to reach their target audience indirectly. However, these initiatives must adhere to the limited advertising opportunities available under current regulations.
Social media and cannabis advertising
Social media channels pose unique challenges for cannabis advertising due to their global reach, and varying regulations across jurisdictions. In South Africa, strict rules regarding cannabis advertising are still in place, and major social media platforms may have policies that restrict or prohibit such promotions.
However, as cannabis legalisation progresses, these platforms may adapt their policies to align with evolving regulations. Businesses will need to monitor changes and identify compliant opportunities to leverage social media for advertising and marketing purposes.
In terms of Google's search policy, cannabis-related ads are not permitted. In Google's Advertising Policy, cannabis is classified as a recreational drug regardless of whether it is medicinal or recreational.
Rather than advertising cannabis through Google, let's consider your alternatives. On a private or closed network, you can run display or programmatic advertising. Instead of going through Google AdSense, you buy banner ads directly from the website.
What works … for now
Paid advertising (unless it's directly with the publisher) has a low ROI and we recommend it for companies that can afford to pay for "brand awareness" without seeing immediate conversions.
Content marketing, SEO, and public relations are organic methods that you can use to market cannabis products.
When platforms like Google and Facebook decide to change their advertising policies to allow cannabis ads, organic website marketing prepares you for the day.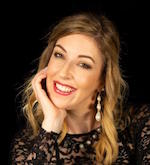 Kirsty Bisset is managing director of HaveYouHeard Durban. Ex-founder at STIR, and shareholder in several technology companies, including SwiftX, Fraxeum, Sirvis and AZUZA. She was named as one Fast Company's Top 20 South Africans under 30 and featured in Destiny Magazine's Power of 40. She was one of the three FAIRLADY Women of the Future in 2018.
[1] Source: https://african.business/2022/09/energy-resources/africas-first-cannabis-spac-listing-shows-way-forward-for-nascent-industry-in-south-africa#:~:text=Cilo%20Cybin%20Holdings%20has%20received,will%20remain%20open%20till%20November
---