As the Black Billboard Owners' Alliance, our aim is to move from getting crumbs of the R48-billion a year advertising spend in South Africa to receiving a more meaningful slice of the cake.
Out-of-home advertising in South Africa is a powerful medium for brands to connect with a diverse and dynamic population.
With its ability to reach consumers when they are on the move, OOH advertising has become an integral part of marketing strategies, enabling businesses to create impactful brand experiences and foster brand recognition.
However, over the years, the advertising industry in South Africa has been faced with much controversy, especially when talk about the transformation of the industry is cheap.
The challenges of racial imbalance and inequality are what has led to the racial exclusion of black-owned and black-run agencies from lucrative advertising projects.
Research by Nielsen AdEx reveals that in South Africa, the total advertising spend is about R48-billion. But of this substantial amount, less than 2% is spent with the black-owned agencies, combined.
On the other hand, the Sanlam Gauge, the BEE Commission and the Interactive Advertising Bureau South Africa's research presented to Parliament states that the transformation targets set out in the 2016 sector code were "minimal and easily achieved".
Yet to see results
But, as black-owned agencies, we are yet to see the results – this is just one of the reasons why we formed the Black Billboard Owners Alliance.
We founded BBOA in May 2019. The organisation boasts 28 black billboard owners – some with over 25 years in business. Combined, we have over 800 billboards operating nationwide and through our experiences and capability, we have worked together to form a united voice.
As the organisation, we advocate for the growth and development of the black billboard owner, and the stand for inclusivity. We also firmly stand for free and fair competition advancing for social corporate citizen devoid of cartel behaviour to ensure that there is compliance amid our members and the government's regulations.
Even out historical variances
Our aim is to even out historical variances within the billboard media owner division and to ingress the market in an impactful manner.
Through our fight for equality and inclusivity, we recently held a billboard industry conference themed The Billboard Conversion Point.
The reason for the conference was to open up a platform for advertisers, buyers and stakeholders to discuss and interact over topics that affect the out-of-home advertising industry in South Africa, as well as to explore the future of advertising and transforming the OOH landscape.
Making our mark
As BBOA we are proud that we are making our mark in fighting for equality and our fight will continue until a black billboard owner is trusted by the big spenders in the industry. Our aim is to move from getting crumbs of the R48-billion a year budget to a more meaningful slice of the cake.
As it stands, the progress has been made. However, there's still a lot of work to be done to achieve true transformation and inclusivity in the South African advertising industry. Continued efforts, collaboration and ongoing dialogue are needed to address the racial imbalances and create a more equitable and representative industry landscape.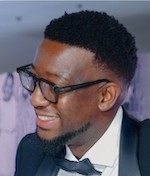 With an innovative mind and a burning passion for success, Lerumo Maisela is a mogul with an appetite for building businesses that change the landscape within their varying fields. As CEO of Kena Group, he administers a diverse portfolio of companies, namely Kena Outdoor, The Digital Plug, Mzala Print & Signs, Bush Telegraf, Over-The-Top Technologies, Floor Plan Projects, Waelese Media & Lejwe Industrial Supplies.
---
READ THE MEDIA'S AGENCY ISSUE HERE.