Uncertainty may be the only certainty we can count on in business today. The unprecedented headwinds of the past two years – pandemic, war, supply chain challenges – are only exacerbated by rising inflation and interest rates and the cost-of-living and the energy crises in South Africa. 
Within this kind of macroeconomic environment, it is challenging to maintain a durable, resilient business that can drive success. And while we can't know what lies ahead, we can commit to being strategic and building resilience by investing in digital transformation as the foundation of a sustainable approach to preparing for the challenges of the near future.
This will require business leaders, across industries and business divisions, to identify where technology can drive growth, increase efficiency, and create more business value. With the right tools and resources, it becomes easier to do more with less and when the stakes are high. And in challenging economic conditions it becomes crucial to ensure synergy and alignment across every line of business to optimise for growth and efficiency.
Our own research, together with the input we receive from our partners, customers and stakeholders, suggests that there are four key ways organisations will adjust their operating models and technology investments to drive growth in the months ahead.
Investment in automation will surge as companies aim to do more with less
With continued inflation, tighter budgets, and minimised resources, combined with a constant ask to do more with less, the automation and efficiencies that cloud technology can deliver represent a clear solution.
According to Salesforce's State of Commerce report, 45% of commerce organisations are prioritising process automation over the next two years.
Currently, the average company uses nearly 1 000 applications to run their business and store customer data. This isn't efficient, effective, or affordable. In 2023, we can expect to see companies prioritising vendor consolidation and reducing the complexity of their technology stack to give a simple 360º degree view of each customer.
Leading enterprises will increasingly move beyond isolated use cases of automation to drive efficient growth right across their organisation. As demand on IT teams increases, more non-technical teams will leverage low and no-code tools to circumvent bottlenecks. Drag and drop digital and data capabilities for example, will allow them to automate processes and create new services.
Fusion teams
Automation can play an integral role in helping to reduce the 'work of work' that teams and individuals grapple with on a daily basis. By removing mundane, repetitive processes and tasks, automation can support every line of business in driving productivity as well as revenue.
Companies must prioritise tools that maximise time and reduce admin – namely reporting, CRM and account/contact management – and enable teams to focus more on customer service. To reduce time spent switching from tool to tool, we can expect to see more businesses consolidating their tech stack over the coming months.
Together, collaborative and automation capabilities are making teams more agile and effective, helping them deliver greater value for customers and grow the business.
We'll also see more organisations create fusion teams that combine both business and technology experts. Equipped with the right tools, these teams are free to innovate with the oversight of the IT department to mitigate any cyber or compliance risk.
Hyper-personalised, real-time experiences will be more critical than ever
In this digital-first world, every business needs the capability to reach the right customer at the right time. This is becoming all the more difficult as the amount of data created, captured, replicated and consumed each year is expected to more than double by 2026. As companies race to increase revenue and drive efficiency across sales, service, marketing, commerce, and IT, personalisation will be the solution for success now.
Serving up personalisation will not be without its complications, however, particularly in the context of understanding compliance with emerging privacy policies and regulations. What's more, as consumers grow more aware of data privacy, their peace of mind is essential to companies unlocking the benefits of personalisation.
Collaboration powered by digital communication tools
Research shows that 86% of IT leaders now say the experience an organisation provides its employees and customers is as important as its products and services.Digital tools that focus on communication and culture will continue to play a key role in driving productivity and long-term employee retention.
Future Forum Pulse research shows that workforce policy planning is largely happening at the executive level, with 60% of executives surveyed saying they're designing their companies' policies with little to no direct input from employees.
Through prioritising employee input, more companies will realise that culture and productivity don't have to disappear with the decline of the office – they just need to provide the digital tools for them to happen elsewhere.
Business leaders who embrace the shift in workplace expectations by leading with trust and transparency will shape a more productive and fulfilling future that's better for their people and their businesses.
Rethinking efficiency
Going forward, businesses will rethink what it means to be efficient at every level, and in every department. We must commit to continuous innovation to solve customers' problems, ensure seamless service from anywhere, and adapt to customers' changing priorities.
Powered by digital transformation, this will provide opportunities for success in the long term.
Zuko Mdwaba is area vice president and country leader for Salesforce South Africa.
CLICK ON THE COVER TO READ THE MEDIA YEARBOOK 2023 FAST>>FORWARD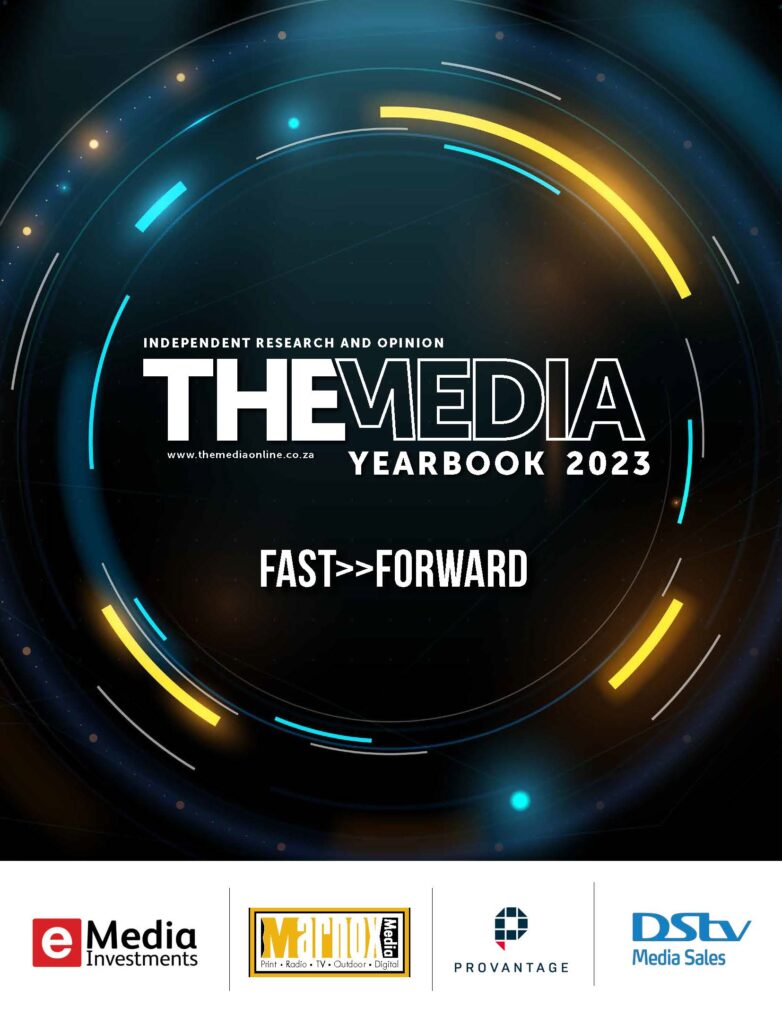 ——–