Gen Z – 13 to 28-year-olds – has huge influence over Black Friday purchases. Anesu Malisa, head of Gen Z marketing (Africa office) at Samsung and vice-chair of the newly created MMA SA Youth Development Board, offers some key insights into how brands can  reach this generational market with their Black Friday promotions and campaigns.
Gen Zers are born between 1995 and 2010. That means the youngest Gen Z is 13 years old this year and the oldest is 28. That's a pretty wide age spectrum to reach with your brand or product.
At the older end of the spectrum, these highly influential individuals are either happily single or married, some with children. At the younger end they are school-going teenagers, university students or just entering their working lives. All of them are 'Zoomers' – the first generation known to 'zoom' the internet. They have huge direct and indirect purchasing power.
The side hustle
The older Gen-Zer has the most disposable income in the cohort, despite the tough economic environment we are experiencing, as they are often among the higher income earners. This gives them substantial direct buying power. They spend on items for their household, on their 'look', having a good time, sharing experiences with close friends and families, their partners and their children.
Side hustle culture is prevalent with this cohort, with a good number of them holding two jobs. One is a side hustle. They are firmly on the radar of many brands, which recognise their influence.
In fact, according to a recent survey from international consulting firm EY, this is not just  common, but coveted, with 40% of Gen Zers, saying they make money from both a job and a side. While the younger Gen Zs often get overlooked, their indirect influence in the household on purchases from cereal and cool drink to tech items and even fashion and clothing is huge.
Many South African Generation Zers are part of single parent households. While their overburdened single parent doesn't have the time to always check out deals, and find out info about products to make informed decisions, Gen Zers do – and their opinion matters. Ignore them at your peril this Black Friday.
Where to reach Gen Zers with your deals
When planning your Black Friday promotions, deals and campaigns, remember what makes this time of year special. Consumers have already made their purchasing decisions. Now they just need to decide where to find the items on their wish list, and how to get the best deal possible.
This is the internet generation, and they play the social media game very well. These digital natives are on platforms like TikTok, WhatsApp, Instagram and YouTube. TikTok has an unexpectedly high influence on purchasing decisions among all generations, and the skew is even higher among the younger generation – of which Gen Z makes up a sizeable chunk.
The hashtag #TikTokMadeMeBuyIt amassed more than 70 billion views on the platform, evidence of the platform's undeniable influence among shoppers. Redseer's Holiday Season Shopping Report 2023 reveals that TikTok is the number one digital media channel for product discovery in South Africa.
And that a whopping 70% of local TikTok users are planning to increase their spend during the festive season – while 60% of shoppers are ready to make immediate purchases after discovering products on this channel.
This presents lucrative opportunities for brands and businesses to reach these children of Gen X, along with their parents.
How you should be talking to Generation Z
With Black Friday on the horizon, it is important for marketers to understand how Gen Z engages with your products on social media, and especially, how integral influencers are to their purchasing decisions.
Product education is key. The availability of product information is one of the largest influencing factors for shoppers when purchasing through social media. And it's even more important when it comes to Black Friday.
Yes, you want to push out the Black Friday deals but unless you educate the Gen Z audience about the benefits of your product, and why it aligns with their personal brand, they will move on to the next deal. Tell them why they should choose your brand above others. Tell them about the benefits of your product.
The power of belief
Gen Z want to know what they are buying into. They need to believe in you in the same way they believe in their celebrities and influencers. But what happens when your pricing is the same as your competitors? Then it's down to how much this consumer knows about and believes in your product.
The more information you share with a Gen Z, the more likely you are to convert a sale. For example, shipping times and costs are important to this generation, but are often only shared once the final 'pay here' page loads – by which time they may have lost interest.
One of the most vexing problems for marketers and brand managers is figuring out how they can talk to this audience in a way that makes them sit up and take notice.
Create compelling content. I would rate this as almost more important than product education itself. You are talking to a generation of trendsetters and they want to be entertained, they want to engage with and be drawn into your brand. Your content needs to resonate with their personal views, values and lifestyle in a very real way.
Rope in influencers
This is where influencers are key. Rope in Influencers to work their charm on your Black Friday campaigns. They bring authenticity, relatability and credibility to the party. Their opinions matter the most. Have you tried putting your Influencer behind the camera?
After all they produce their own content on a daily basis and know how to grab the attention of their followers. They have great ideas for content and the know-how to apply them. Put them in the director's seat this Black Friday and watch the magic happen.
Just make sure that if the partnership is a paid-for one that it is clearly communicated. It's also key that you know if you want to work with a micro, nano or celebrity influencer as the costs and ROI differ.
This type of collaboration happened for Samsung when they partnered with digital creator and photographer Nondumiso Shange for their #SoIGotAFlipPhone Insta campaign leading up to Black Friday.
Nondumiso's appeal to Generation Z lies in her authenticity and relatability – her roots run deep in tradition while her heart beats to the rhythm of Joburg's bustling streets. 'Bringing you a touch of nostalgia to the new digital era' she posted to her 3 000 followers, while sharing the unique features of the GalazyZ Flip5 smartphone and inviting her followers to 'join the flip side'.
Added value
Pricing: When it comes to pricing for Black Friday, brands will do well to keep their objective in mind. Are you wanting to win market share or make up some lost revenue? A good approach is to offer great added value along with a good price. Bundle deals, extended warranties, elevated customer service – these are all important.
Never forget that your Gen Zer is deal-hunting – not necessarily for the lowest price – but for the best deal and value. What constitutes a good deal to someone who is all about their 'look', into their music, loves great experiences, but is feeling the pinch of a very troubled economy?
Brands that get it right will not only get the sale, but the sought-after market share they seek, because it's about winning the loyal Gen Z consumer who will keep coming back for more.
'Januworry' is a thing
Remember, along with the rest of the country, Gen Zers know 'Januworry' 2024 is going to be the toughest month of next year. They are ready to say goodbye to a very rough 2023 and they want to have the greatest possible festive season they can afford, to refuel for 2024.
They are willing and able to make the purchases that make this possible, without breaking the bank, of course. Yes, money is tighter than usual, but if it makes sense, they will spend where they can.
Tapping into the Gen Z market and understanding how to engage them is the catalyst behind the MMA SA's Youth Development Board (YDB) initiative that has 10 Gen Z members. They understand that this new cohort will dictate the future of marketing, both now and in the future.
More than a generation, Gen Z is a mindset, and that is just the kind of fresh perspective that the YDB is bringing to the marketing table.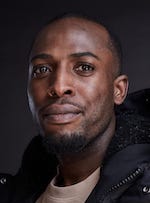 Also known as The Blck Sparrow, Anesu Malisa, Samsung Africa's Gen Z marketing lead, and the newly elected vice-chair of the MMA SA Youth Development Board, is a multi-hyphenate creative, who loves to express himself through music, TikTok comedy, scriptwriting and more. With prior experience as a youth mentor, content creator and a tech start-up founder, this cultivated Anesu's deep love and passion for technology, storytelling, connecting brands to Gen Z, and most importantly, raising the next generation of creative innovators. Instagram/TikTok: @TheBlckSparrow. LinkedIn: Anesu Malisa
---