Now in their third year, the Tech & E-Commerce Awards, founded by PriceCheck, have kept on growing.
From sell-out attendances at the awards evening, to around 4 000 nominations a year across 18 categories, and 35 000 votes cast, this year's edition is looking to continue its past successes.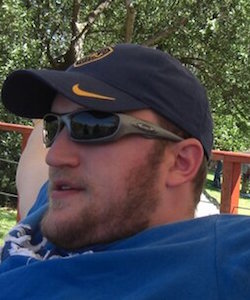 We spoke to Kevin Tucker, founder and CEO of PriceCheck, to find out more.
Q: Why did PriceCheck start these awards?
A: We've always sat in the middle of the relationship between the consumers and the retailers and it was the perfect fit for us to host an awards ceremony that celebrates both sides, to celebrate the best and the best in the country and who is the most popular for consumers.
Q: How can the smaller local e-commerce businesses get more recognition and why is recognition important?
A: Breaking through in a latent industry like e-commerce, even though it's been around in South Africa for a while it still seems latent in people's minds, it's important for small businesses to showcase what they offer. Many of these businesses have taken learnings from developed countries and applied them in South Africa. With a focus on traditional retail in the country, and our shopping mall culture, it's important for people to showcase what they offer and online shopping does that as does influencer marketing and other messaging platforms.
Q: Can you tell us more about the growth of e-commerce in South Africa?
A: It's been pretty spectacular. We've had double digit growth every year and when it comes to an event like Black Friday we're seeing growth in the triple digits year on year. Average annual growth upwards of 20% and then on Black Friday some companies are growing 100 – 300% year on year. If you think that traditional retail is often growing at less than 10% year on year, e-commerce is booming.
Q: Who are the biggest players in the local e-commerce business and how are keeping themselves ahead of the competition?
A: Takealot.com is the biggest pure player online retailer. They focus very heavily on making sure they own the market in terms of marketing. They have the biggest share of voice across all marketing platforms, whether it's on Google Ads, Facebook, Twitter, or any other social media platforms, television as well.
Owning the biggest share of voice is the most important for these retailers and what we're seeing is other retailers using their existing brick and mortar infrastructure to drive their e-commerce business, using their national footprint to drive people online.
Q: What are some of the biggest concerns SA consumers have when shopping online, and how can brands go about easing these concerns?
A: Trust is by far and away the most important factor that influences a user's buying decision. Because you're not shopping face to face people don't have the ability to inherently build trust with the merchant. Trust can be offering payment options the user trusts and knows, offering a courier service that they've heard of before, telling them when the product will be delivered, describing the product to a tee, managing their expectations, and making sure the communication is clear and accurate is very important. Those are most important to consumers.
Q: Can you tell us about any predictions for the South African e-commerce industry?
A: South Africa doesn't have a lot of online shoppers, so it's still a big growth opportunity for us. It's still less than 2% of total retail so there's a huge opportunity for growth. We can grow eight times if we look at other e-commerce markets. Also in terms of product range and availability online, a decrease in shipping and delivery times, all these will spur growth online and essentially we have infinite opportunity. We haven't even touched the tip of the iceberg in South Africa when it comes to e-commerce.
---
Michael Bratt is a multimedia journalist at Wag the Dog, publishers of The Media Online and The Media. Follow him on Twitter @MichaelBratt8 
---