South Africa's digital transformation may be more restricted than most, but opportunities abound for those who rise to the challenge.
According to marketing and customer experience keynote speaker and author, Andrew Davis: "Content builds relationships. Relationships are built on trust. Trust drives revenue."
Content is undoubtedly a driving force – especially for the media agency ecosystem, which has had to evolve and innovate in the wake of the post-Covid-19 new normal.
Today, it is almost impossible for a business to grow without a digital presence. The emergence of digital platforms in the media space has enabled businesses to promote their brand beyond geographical locations.
To extend its reach, the media industry had to rapidly transition to largely digital platforms to ensure maximum reach as they adapt to the behavioural changes of consumers. The shift to digital channels presents an array of opportunities for the industry to expand revenue streams.
Be it in the form of paid search ads, social media pop-up ads or on-demand video streaming ads, the world of digital media is ever-evolving, and it will continue to play a significant role in the growth of the overall media industry for the foreseeable future.
Digital media has enabled media owners and media buyers to be able to achieve higher engagement rates by targeting relevant audiences using various digital tools. It is also a cost-effective way for brands to reach their target market – and brands can easily track the success of ad placement, achieving solid returns on investment.
Digital vs traditional media
One way in which the media is using digital means to reach more consumers is over-the-top (OTT) platforms such as DStv Now, Showmax, Netflix, and more. While OTT platforms will continue to grow in Africa, linear platforms are still relevant for advertisers because of their massive reach.
One of the key traditional platforms that will stand the test of time in the South African context is radio. Stations such as uKhoziFM continue to maintain a massive reach boasting a listenership of 7.5 million. While radio remains fertile ground for advertising, the emergence of podcasts has created an opportunity for media buyers to diversify their ad placements. We are also seeing more innovation from media owners, who are creating their own digital platforms, and opening up ad space on these platforms.
Social media is one of the key digital platforms for media buyers. More media houses have moved their spending to digital platforms such as Google and Facebook, as access to connectivity and mobile devices continues to rise.
While digital media is becoming the most preferred channel across the globe, and possibly replacing traditional platforms, South Africa stands apart as a very different market: although there has been an uptake, digital transformation is not moving rapidly as one would expect.
One of the main struggles the country faces is connectivity: while statistics by the World Bank indicate that South Africa has a connectivity rate of over 70%, many South African have limited access to connectivity – compounded by the electricity shortage crisis. The country's largest audience demographic is still reliant on traditional media as their main information source – be it radio, newspaper or TV. This can be attributed to the lack of infrastructure in certain communities and limited access to technology resources.
The age of digital in South Africa
South African audiences will gradually move towards digital platforms as digital transformation advances. What will be important is to ensure that all players in the media industry can benefit from this shift. The country's massive advertising industry generates about R44-billion a year, while smaller players and particularly black-owned media houses have a minuscule share of this revenue.
The challenges that small black-owned media buyers face prevent them from fully leveraging the rise of digital platforms. In order for media agencies to successfully do media buying, they need to have sufficient credit facilities, and this is where small black media agencies fall short. Such credit facilities are normally shared with established international agencies meaning that revenue generated does not flow back into the domestic economy.
Black-owned media agencies need to have a seat at the table and, as digital platforms overtake the media industry, we need to ensure that these businesses do not get left behind. Therefore, it is essential to create channels that will enable black-owned media agencies to get one foot in the door.
The creation of the AMA portal stems from the need to expose black-owned media agencies to more opportunities. The digital platform is used to create a database of black media owners. Through accessing the portal, media owners can receive briefs that they are able to bid for.
Enabling black media owners
The AMA portal is an example of the growing significance of digital advancing in the media space. A platform of this nature enables small black media owners to showcase their inventory – whether outdoor or digital, including digital banners, street poles, wall murals, transit ads, etc.
Digital transformation will continue to foster behavioural changes among consumers, and media will evolve to accommodate these changes. This means that media houses will leverage the various technology-driven trends and disruptions to create new streams of revenue. At the same time, traditional media companies will also evolve to make room for this transformation. We have seen this with various media companies changing their platforms to include digital elements, such as using both traditional and digital channels.
It is important to factor in the need for inclusivity to ensure that no man gets left behind as the media industry embraces the changes brought about by rapid digital transformation and socioeconomic dynamics. This means removing barriers for small black players in the media industry so that they, too, can seize the opportunities that emerge on the back of digital transformation.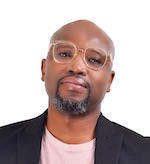 Mfundo Ntsibande is managing director of AMA. A marketing professional with 20 years' experience leading large brand teams within the marketing and media industry, he is adept at publishing, broadcasting, film, digital and entrepreneurship.
---