The Media Online's weekly round up of people, account and business moves in media.
This week's BIG move: Zee Entertainment Launches new isiZulu channel, Zee Zonke on DStv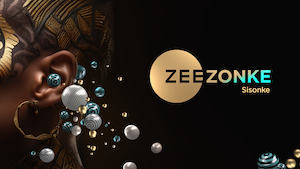 DStv is launching a new channel to viewers screens. Zee Zonke is a 24-hour general entertainment television channel dubbed entirely in isiZulu with English subtitles, coming from Zee Entertainment.
"Our vision at Zee Entertainment has always been to push the boundaries of innovation and deliver exceptional entertainment experiences. The launch of Zee Zonke marks an exciting milestone for us as we aim to bridge linguistic barriers and provide a unique viewing experience that resonates with diverse audiences, and we feel we have done that with this channel offering in isiZulu," said Somnath Malakar, CEO of ZEE Africa.
Zee Zonke is set to premier on DStv channel 169 from Monday, 28 August 2023 on all DStv Premium, Compact+, Compact, Family and Access. With the many years Zee has been in South Africa, it's localisation efforts and job creation, the brand has become a household name, one of South Africa's very own.
"We continue to strengthen our partnerships, which in turn strengthens our content offering, therefore, we are extremely excited to introduce Zee Zonke to our viewers. What is extremely special about this channel launch is that we get to bring great entertainment in isiZulu. As Africa's most loved storyteller, we are always looking to offer diverse entertainment to our DStv customers and the Zee Zulu offering aims to do just that," saud Georginah Machiridza, executive head of general entertainment channels at MultiChoice Group.
People moves
Cindy Diamond takes over as group executive for sales at the SABC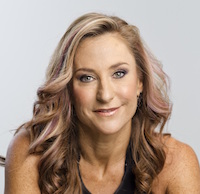 Cindy Diamond is the new group executive: sales at the South African Broadcasting Corporation.
The public broadcaster says Diamond will play a crucial part in positioning the SABC's commercial services to drive growth, maximise revenue, and build a world-class brand.
"Reclaiming and expanding our market share in advertising revenue is my primary focus and I am determined to achieve this – we're the biggest broadcaster not only in our country but on the continent," said Diamond in a press release.
"Joining the SABC as group executive: Sales is an honour. SABC has a rich legacy and a promising future that aligns with my passion for diversified revenue streams and meaningful partnerships through various platforms and digital innovations," she added.
Read more here.
Tribeca Public Relations welcomes Keneilwe Motshabi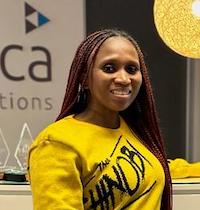 Keneilwe Motshabi has joined Tribeca Public Relations (Tribeca) as an account manager, working with an established team and clients including Eagle Intelligent Health, Malan Scholes Attorneys and Saab.
With seven years PR and journalism experience, Motshabi brings valuable knowledge and expertise to the team. She is passionate about writing and takes pride in her exceptional and proactive media relations skills and approach.
"It's been a pleasure getting to know Keneilwe during her onboarding at Tribeca. She is a confident, valued and fantastic addition to the team. She's hit the ground running by identifying and securing strategic media opportunities and always shows enthusiasm to learn new skills, perspectives and business acumen," said Kelly Mossop, senior account director at Tribeca Public Relations.
New MMA SA Youth Development Board announces chair and vice-chair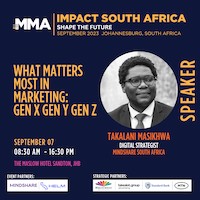 The newly formed MMA SA Youth Development Board has elected the leadership team who will drive the growth and empowerment of younger leaders in the digital marketing space while also acting as a conduit through which trends and insights into the youth and how they receive and engage with marketing are shared with members of the MMA SA Board.
The leadership team, headed by chairperson Takalani Masikhwa, digital lead and strategist at Mindshare and vice-chair Anesu Malisa, head of Gen Z marketing (Africa Office) at Samsung Electronics, were elected by their peers – the 11 members of the Youth Development Board – to drive this initiative for a period of six months.
As strategist for Mindshare, Masikhwa is at the coalface of progress in the marketing world, charged with making the brand more youth relevant. He says the world of advertising and especially digital marketing is undergoing sweeping and rapid changes.
Malisa believes it's not about replacing the current way of doing things, but rather intentionally integrating new methods and tools that will give a brand a competitive edge among a younger audience. "Let's do things that have not been done before. Experimenting with brand partnerships and influencers by means of working collaboratively on a brief, and driving the brand towards cultural relevance, is the way to go," he said.
Business moves
 IAS partners with AAR to launch Leadership Training Programme in South Africa and Africa
Marketing consultancy AAR, which runs PR pitches for brands and offers marketing and business support to agencies, launched a leadership training programme for communications professionals earlier this year in the UK.
IAS, the AAR Group's partners in South Africa, believe that this course will be very relevant to agencies and brand marketers in this country and, as a result, enrolment for the next cohort to start first week October is now open.
The 'No Bullsh*t Leadership E-Learning Programme' has been developed in collaboration with Chris Hirst, former CEO of Havas Creative Group and author of bestselling business book 'No Bullsh*t Leadership'.
The aim of the programme is to "accelerate the introduction of a new generation of everyday leaders by democratising leadership training for all," not just those in the C-suite. There are 40 places available on the second course, for people at any stage of their career across agencies and brands.
More of the best of British for DStv subscribers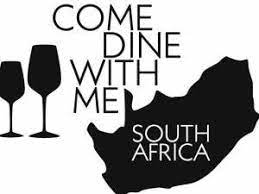 Subscribers to DStv's compact package will now have more access to the best of British TV. BBC Studios' multi-genre channel, BBC UKTV and BBC Lifestyle will join DStv Family from 1 September 2023.
BBC Studios' will also extend the DStv catch-up window on BBC owned content across channel portfolio from 30 days to 60 days from September, providing DStv audiences further access to the best of British content.
"We have a long-standing relationship with MultiChoice and are proud of our six incredible BBC channels on the DStv platform," said Pierre Cloete, the commercial director at BBC Studios in Africa.
"Each channel offers something for everyone with broad genre, trusted quality and international and local talent. I'm so excited to showcase our commitment to going further, broadening the reach of BBC Lifestyle and BBC UKTV and increasing the catch-up window for BBC owned content across our portfolio. This will give even more people in South Africa access to the very best BBC content and I can't wait for new audiences to find their new favourite shows."
Read more here.
Google announces AI first accelerator programme for African startups
Google has unveiled the Google for Startups Accelerator: AI First, an initiative aimed at supporting African startups looking to use artificial intelligence to solve local challenges. This programme recognises the transformative  role that AI is playing across the world, innovating industries and reimagining the realms of possibilities. It also highlights the significant contributions of African startups in addressing some of the region's most pressing challenges through the use of AI.
Applications for the 10-week equity-free accelerator are now open, inviting startups up to series A stage based in Africa or building Africa-centric solutions with AI and machine learning. Participants will benefit from access to Google's AI expertise, technical resources including up to $350k Google Cloud Credits, mentorship from seasoned AI professionals, and invaluable networking opportunities.
Startups are invited to apply by 6 September 2023. For more details and to submit applications, please visit g.co/acceleratorafrica.
Absa and Nelson Mandela Legacy Ride4Hope join forces to spread message of hope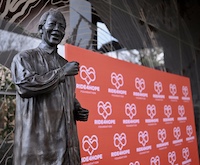 Absa is collaborating with the 2023 Nelson Mandela Legacy Ride4Hope cycling event, scheduled to take place from 20 to 23 September 2023. The event aims to raise funds for charitable causes and spread late, former President Nelson Mandela's message of hope along the route between Gauteng and KwaZulu-Natal.
The Nelson Mandela Legacy Ride4Hope, initiated in 2018 in collaboration with the Nelson Mandela Foundation, is among several events celebrating South Africa's first democratically elected president and Nobel laureate – known affectionately as Madiba. Over the years, it has evolved into a powerful emblem of hope and unity. For the 2023 centenary commemoration, Absa renewed its commitment to amplify the event's impact, making a difference with each pedal stroke.
The 2023 route and cycling kit were unveiled at an event held at the Nelson Mandela Foundation in Houghton, Johannesburg on 17 August 2023. Over the four days of the ride during September, the ride will stop at various towns in Gauteng, the Free State and KwaZulu-Natal, making notable charitable contributions throughout the route to honour Madiba's legacy and highlight the spirit of partnership.
Making moves
A successful Africa Textile Talks 2023 shows that the continent's textile heritage is key to a sustainable future
Over 150 people gathered for the first-of-its-kind, Africa Textile Talks 2023 on 17 August 2023 at the V&A Waterfront's Workshop 17 in Cape Town.
This was the first in-person event hosted and curated by Twyg and Imiloa Collective. that featured rich presentations and discussions as well as an exhibition of sustainable textiles from across the continent, to map the way forward in practical and poetic steps.
Attendees came from Mauritius, Kenya, Ghana, Nigeria, and South Africa representing roles all along the value chain. Merging the worlds of fashion and artisanal craft, with textiles being the middle ground, Africa Textile Talks 2023 celebrated and demonstrated support for the growing African textile ecosystem that acts with care for people and the planet.
The full Africa Textile Talks programme is here.
Get Ready for a deep dive into anime culture at Comic Con Africa
Comic Con Africa is inviting fans to take part in an immersive experience that celebrates the diverse world of Japanese animation and culture.
Anime, a distinctive style of animated film and television entertainment originating from Japan, has undeniably etched its mark on global geek culture. Its unique blend of intricate storytelling, vibrant visuals, and diverse genres has garnered a strong following among enthusiasts worldwide.
As its popularity continues to surge – with fans of the genre often referred to as an "Otaku" in a more enduring sense that its traditional meaning – anime's influence on geek culture remains steadfast, solidifying its position as a dynamic and ever-expanding cultural force.
Highlighting this sensation, Comic Con Africa is proud to be welcoming several guests who are well known for their impact within the world of anime and Japanese culture. This year fans can meet and greet the original English voice of Ash Ketchum, Veronica Taylor, from the legendary anime series Pokémon which has been on air since 1997 with the story arc of the iconic character coming to an end this September.
Brutal Fruit Spritzer's She-Been: A perfect ladies night-out Venue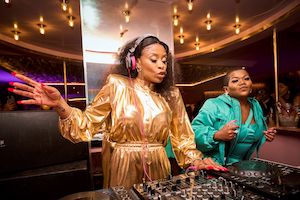 The newly launched Brutal Fruit Spritzer SheBeen is worth all the rave it has been getting and more, since it opened doors on Women's Day.
SheBeen is South Africa's first-ever women-only venue where women can come and celebrate one another for the entire month of August through good music, a tailor-made menu, as well as enjoy good company in a space where they can feel special.
SheBeen, with a special emphasis on the "SHE" – because it's a place for SHE to BE inspired, celebrated and truly Belong – was launched for National Woman's Month as a celebration of women across the nation, according to Candice van den Bosch, acting head of brand.
Speaking at the Brutal Fruit Spritzer SheBeen opening night, the popular DJ Zinhle said: "I want my lounge to look like this. You know my love for décor. The interior looks like they went all out for women, and it simply looks amazing."
Brutal Fruit Spritzer SheBeen opens every Thursday to Sunday from 12:00pm till late, to offer curated occasions that inspire creativity, confidence and joy.
Register for MIP Africa 2023 – Africa's Premier Media and Entertainment Event
This year, MIP Africa promises to be a remarkable platform for networking, collaboration, and innovation within the African media landscape.
Event details:
Date: 4-6 September
Venue: CTICC, Cape Town, South Africa
Website: https://www.fameweekafrica.com/en-gb/mip-africa.html
MIP Africa 2023 will bring together industry leaders, content creators, producers, distributors, broadcasters, and professionals from across the media and entertainment spectrum.
This event offers a unique opportunity to connect, share insights, and explore potential partnerships that can drive the growth of the African media industry.
Event highlights:
– Inspiring Keynote Addresses by Prominent Industry Leaders
– Dynamic Panel Discussions on Current Trends and Future Prospects
– Showcasing of Cutting-Edge Content and Creative Productions
– Networking Sessions to Forge Valuable Connections
– Workshops and Seminars on Industry Best Practices
– Exclusive Access to the Latest Technological Innovations
As an attendee, you will gain unparalleled insights into the evolving media landscape, gain access to unparalleled networking opportunities, and contribute to the growth and development of the African media and entertainment industry.
To secure your attendance at MIP Africa 2023 CLICK HERE
---