Future-focused, integrated media solutions are powered by data, storytelling… and relationships. 
In a fundamentally altered business environment and an industry that no longer operates in distinct silos, media owners cannot rely on traditional revenue models to remain sustainable.
To succeed in this new era, media owners must offer a personalised approach based on sound strategy, creating value for customers, compelling data, and deep insights.
Clients need advertising budgets to work harder than ever before. Media buyers demand a compelling value proposition before they will commit their budgets. Media owners must offer advertisers a deep understanding of their audiences based on reliable and insightful research.
A data-driven approach
Media24 has taken a serious approach to packaging solutions, supported by reliable, trustworthy data and insights. Our in-house research in 2021 and 2022 was well received by the industry. While there have historically been reservations on research conducted by media owners, technological advances have eased concerns and, increasingly, the efficacy of in-house research can now be substantiated.
There have been valuable learnings in the data and insights process; we have learned to dig deeper when anomalies appear, and to not discount the human element. There is no question that there is a benefit in good, old-fashioned logic to ensure the data doesn't lead you astray. In addition, we have come to appreciate that a diversity of voices helps to bring new perspectives to issues.
 Cross-platform reach
In tandem with the drive to integrate readers across print and digital into audiences over the past few years, at Adspace24 we have been focusing on cross-platform reach. Building audience segments across our channels has allowed us to use the power of multiple touchpoints, offering advertisers greater reach and frequency – as well as reduced costs per reader.
We have noticed that retailers who unify their online (digital) and offline (print) strategy to reach targeted audience – as opposed to fixating on circulation numbers – are thriving, compared to those who are still separating their digital and print strategies. Targeted reach is becoming a key priority, as consumer spend becomes more constrained.
 In-person engagements
Client and agency roadshows and workshops are proving successful mechanisms to tell our story. Roadshows provide our team with the opportunity to highlight the opportunities on offer within the Media24 stable while workshops – typically attended by strategists, brand managers and marketers – are proving invaluable to better understand the challenges faced by individual clients, and formulate specific solutions.
Brand storytelling has become more popular and has proven successful when tied to traditional advertising strategy. Once we have established the client's need, we start putting a compelling story together that includes those invaluable golden nugget insights.
We keep presentations simple: fewer numbers, more pictures and relevant context. We've discovered that data without context can be meaningless. Visually strong presentations that include behavioural and demographic data, along with insights, help clients to make more informed decisions. A store location, for example, allows us to create a heat map, graphically determine which print or digital platforms are available, then overlay all the data sets that we have access to.
This depth allows us to spot opportunities, trend, and challenges ahead of time, and build a robust case to present to clients who are looking for specific audiences rather than a particular medium. By keeping abreast of what is happening in the global and local environment economically, environmentally and socially, and listening to the concerns our clients have, we can predict an outcome.
Content is King – and Queen
As we continue to lead the market with award-winning content campaigns, we recognise the power of impactful storytelling for brands. We are meeting this need through Adspace Studio, Media24's native advertising and content marketing division that specialises in brand storytelling.
The Content Marketing Association estimates that content marketing accounts for 20% of global marketing spend – and predicts that this figure will increase.
Commercial content is not about selling a product or service, but about communicating a feeling or sentiment; good commercial content has the advantage of building loyal and highly engaged communities.
Our trend predictions for content in 2023 are around sentiment campaigns, sustainability, and hyper-local content. as brands recognise the importance of targeting specific audiences with relevant content that speaks to their needs and interests.
The long-term approach
A low growth economy and tight markets tend to translate to reduced advertising budgets. Inevitably, it's the kind of environment that results in corporates adopting a single-minded focus on generating leads.
While this focus on the bottom of the sales funnel brings shorter term gratification, it does not build brands for the long term. Our advice to clients is to approach advertising spend more holistically, and build brand love for the long term.
Unquestionably, we have the benefit of an excellent value proposition: while our digital footprint reaches more than 21 million unique browsers, our print readership exceeds 10 million South Africans. Our secret weapon, however, is our ability to serve tailored content to targeted audiences across our network, ensuring that the right person is seeing the right content at the right time. Successful solutions require collaboration between media agencies, advertisers, and content and advertising specialists.
We encourage our clients to 'brief early, and brief deep'. The most effective solutions are conceptualised when we as media owners understand the brand purpose, the message they want to convey to their audience, their relative strengths and weaknesses, and how their image compares to that of their competitors. Ironically, the most effective solution is not always what initially seems a good fit on the rate card.
South Africa's advertising spend is expected to see steady growth in the years ahead, driven by a rise in digital advertising and the rise of hyperlocal content. However, taking advantage of this increased ad spend and growing revenue requires that media owners invest in new strategies and technologies that will enable them to better engage with their target audience. At Adspace24 we are firmly focused on remaining a step ahead.
Tasmia Ismail is general manager of Adspace24, the national advertising sales division for Media24 News – harnessing the scale and impact of Media24's news brands.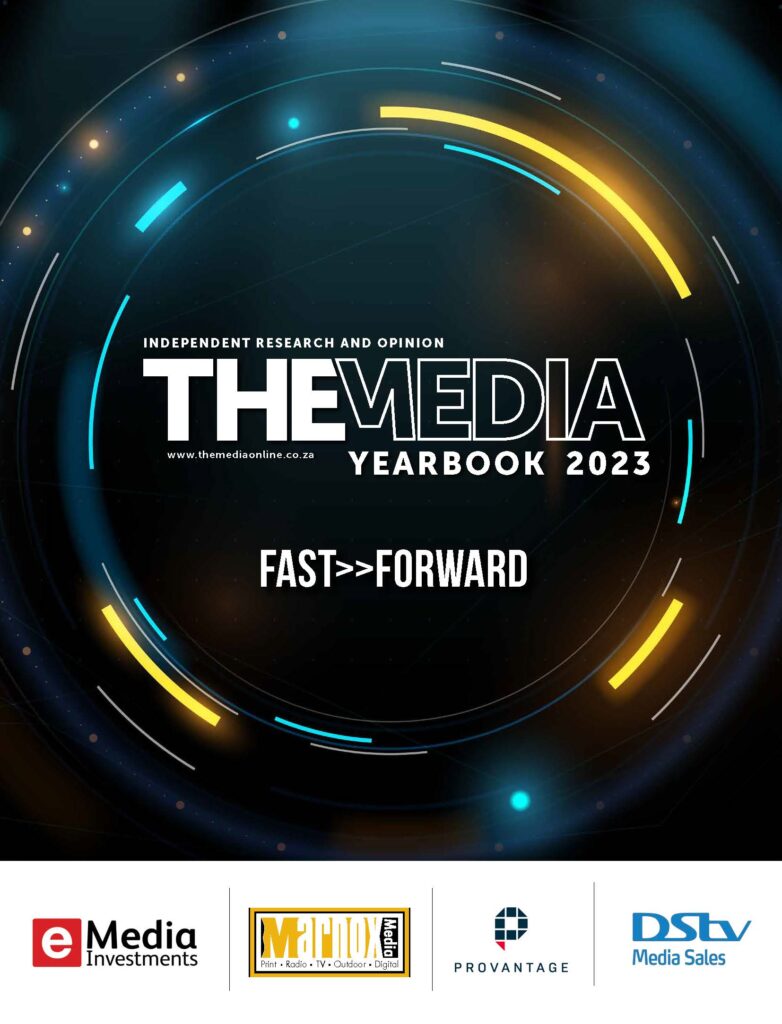 ---